Robins
Robins class is the youngest class in the school.
Our class teacher is Miss Hawkridge and our teaching assistant is Miss Smith.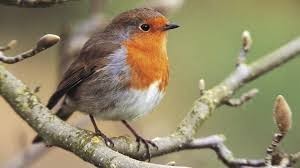 In Reception we follow the Early Years Foundation Stage Curriculum.
Our Curriculum is divided into 3 Prime areas and 4 Specific areas.
The Prime areas are: Personal, Social and Emotional Development, Physical development and Communication and Language.
The Specific areas are: Literacy, Mathematics, Understanding the World and Expressive Arts and Design.
In Robins class we learn in a range of fun, hands on and creative ways! We're all individuals and all learn differently, we know it's good to be different!
Please look through our termly pages to see what we've been up to!
TERM 1 TERM 2 TERM 3 TERM 4 TERM 5 TERM 6
The Village Project.
The Village Project is about promoting good practice within The Early Years Foundation Stage. Mayfield Primary School Reception class work closely with Mayfield Pre-School to plan shared activities and opportunities to support all children, providing a solid foundation to their first years of learning. To find out more about the pre-school please click here.