Robins Term 1
This is the beginning of our learning journey! We've only just started at "Big School" and we're really enjoying learning about our new school environment and getting to know each other! Here are some pictures from our first few days!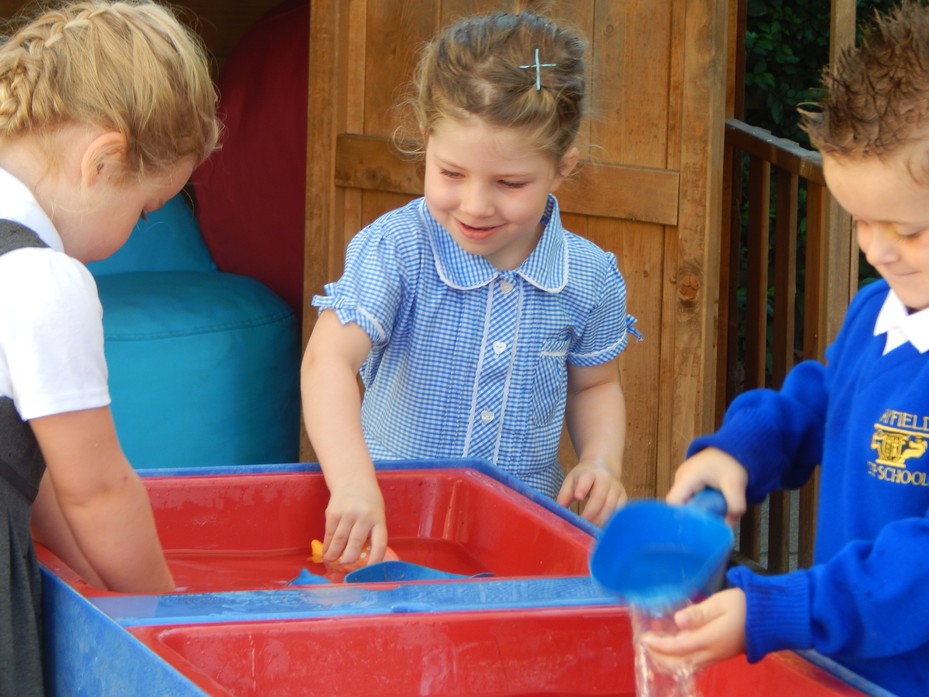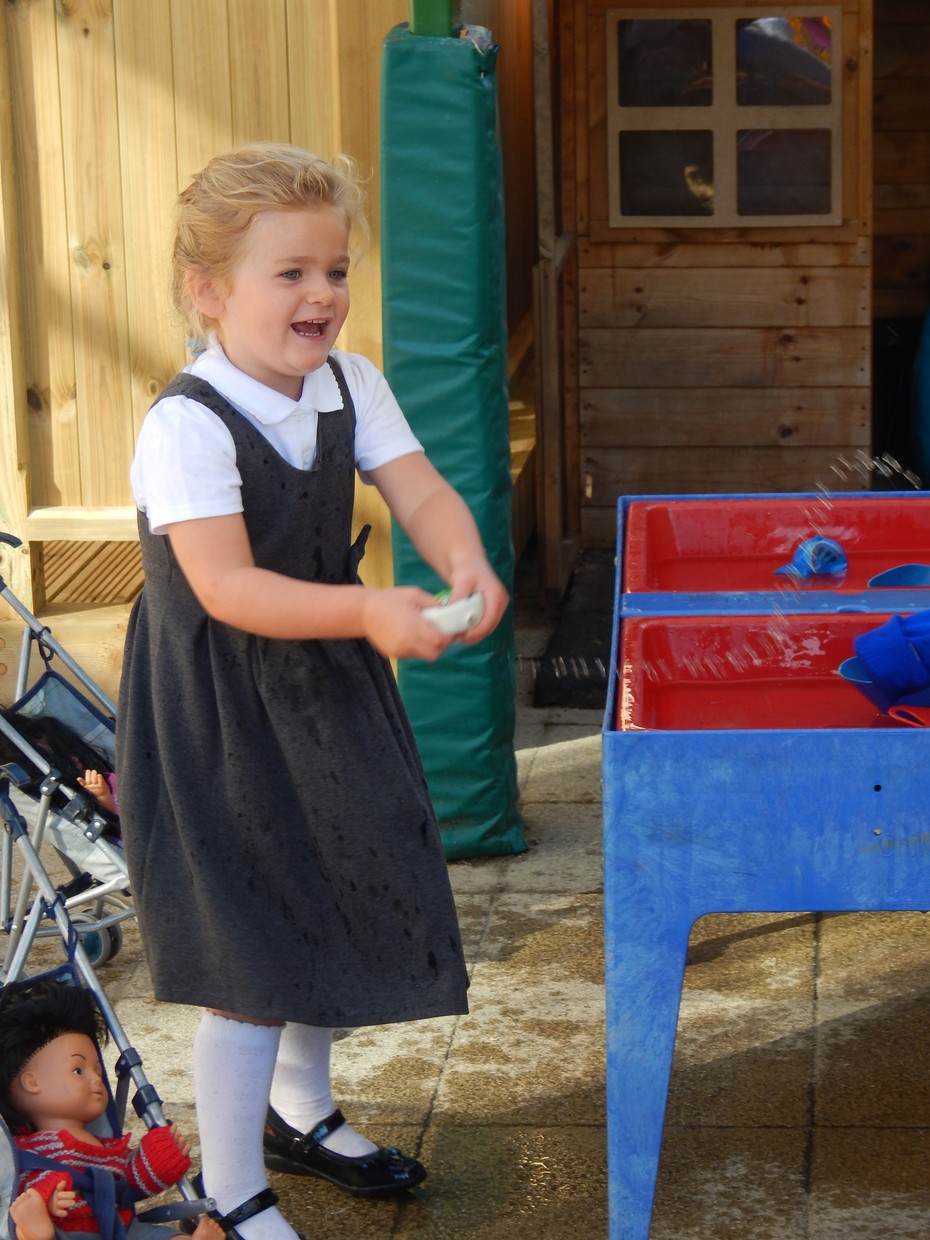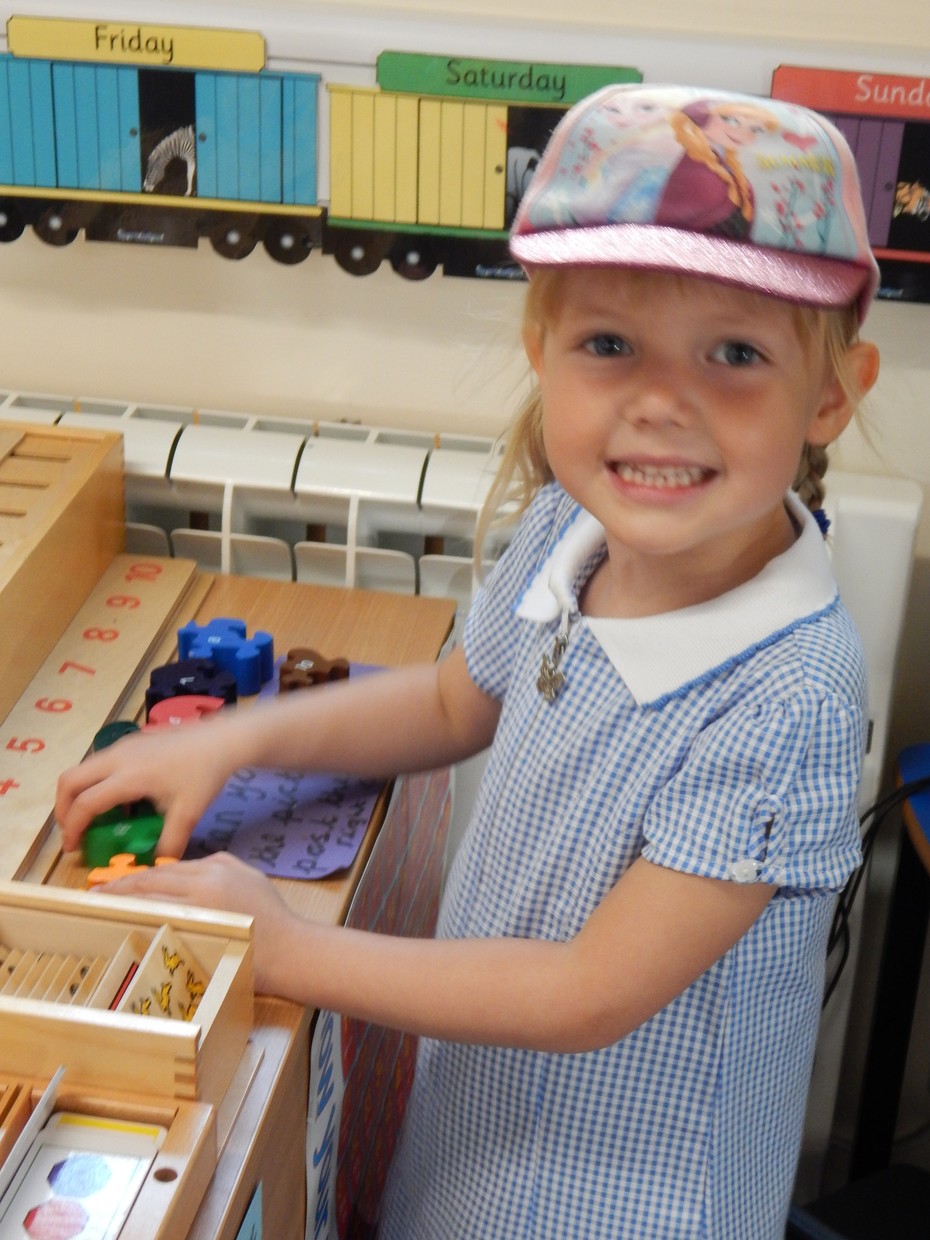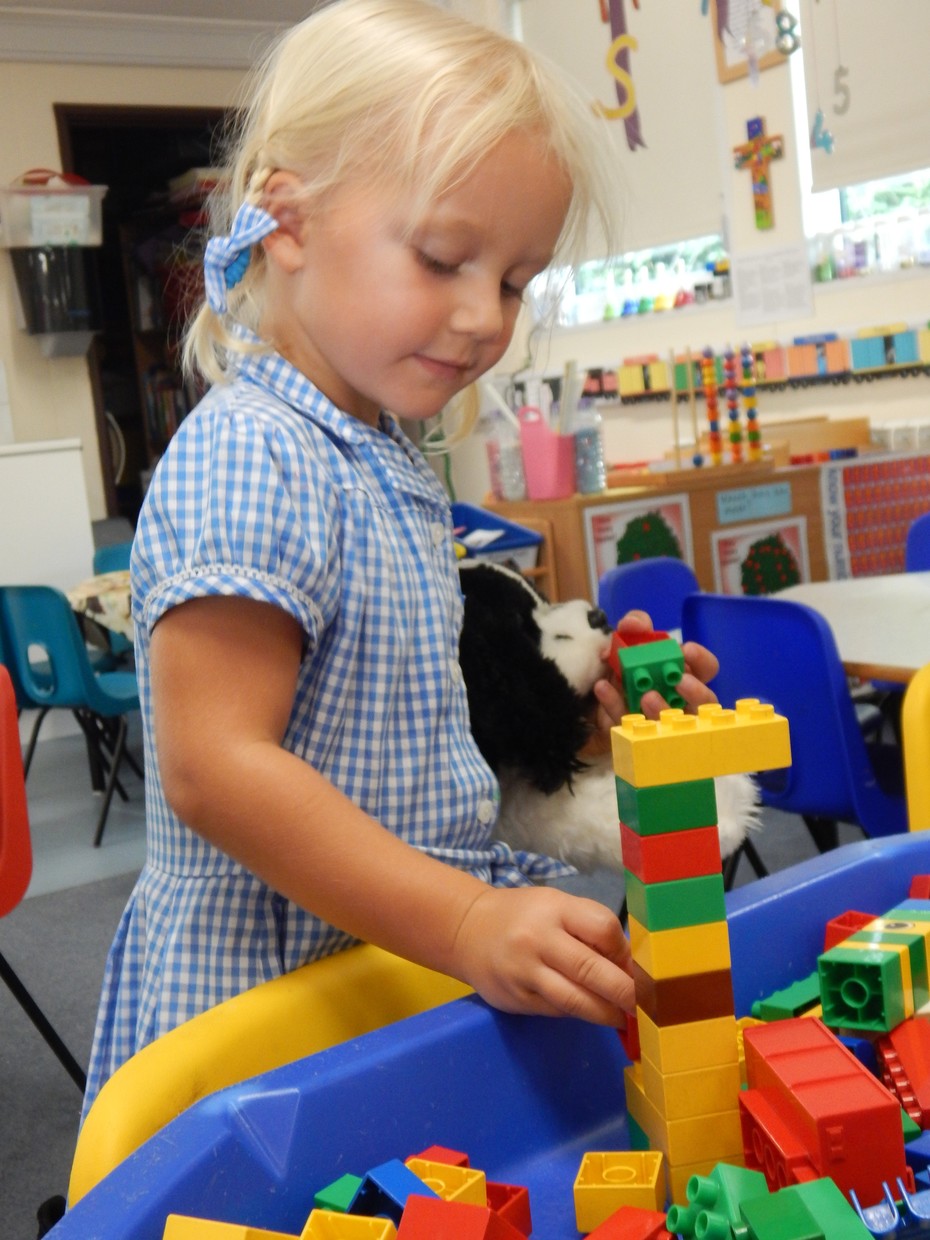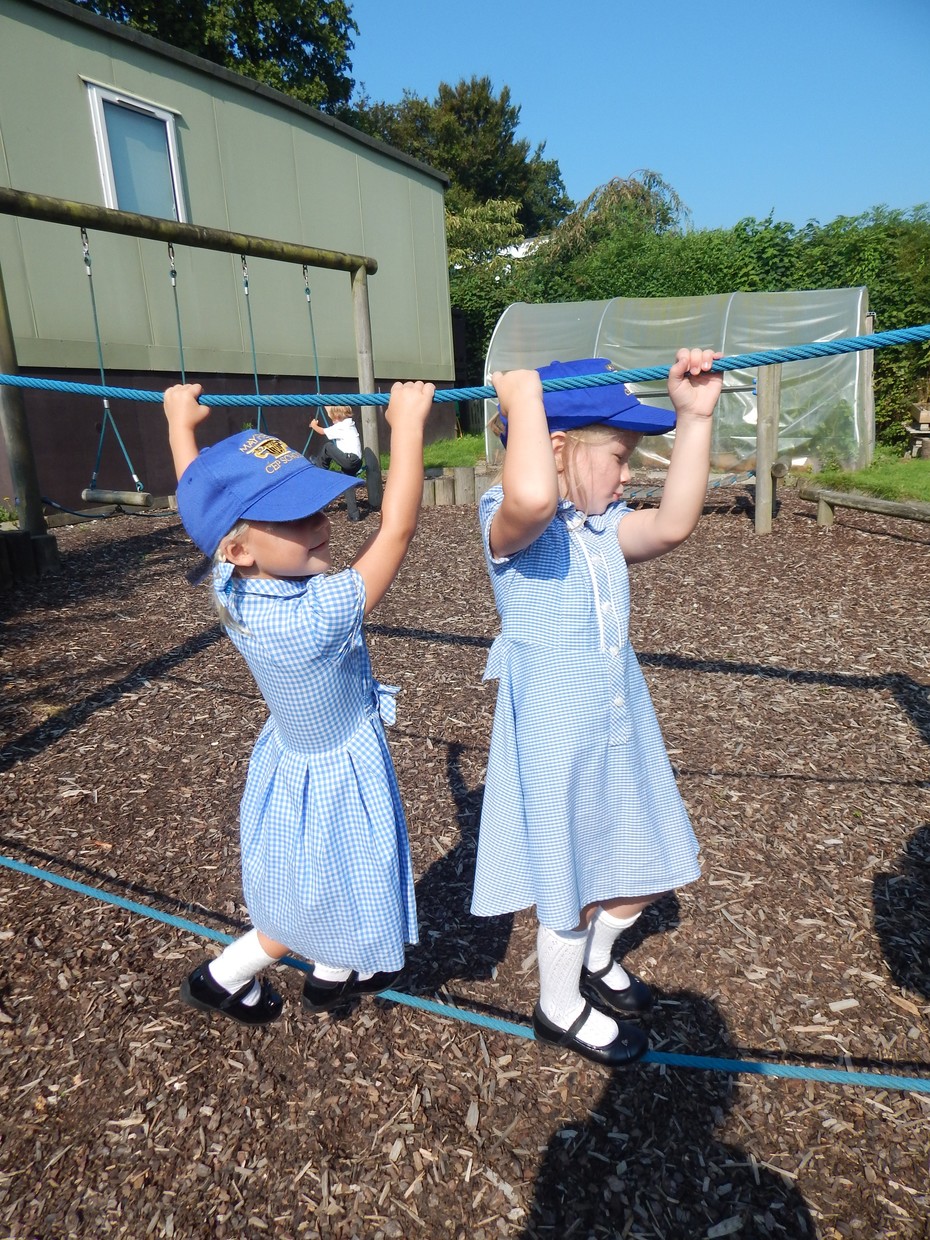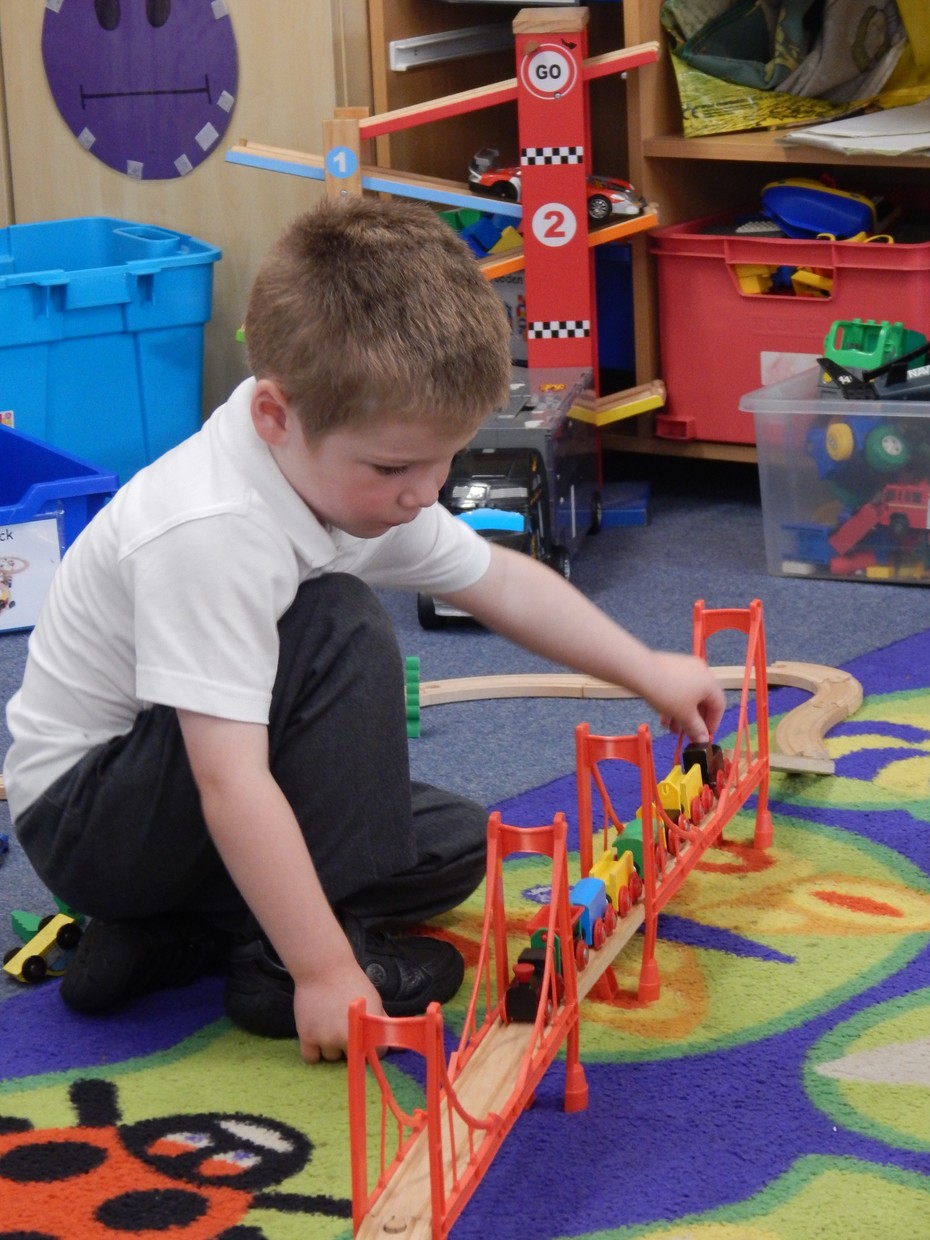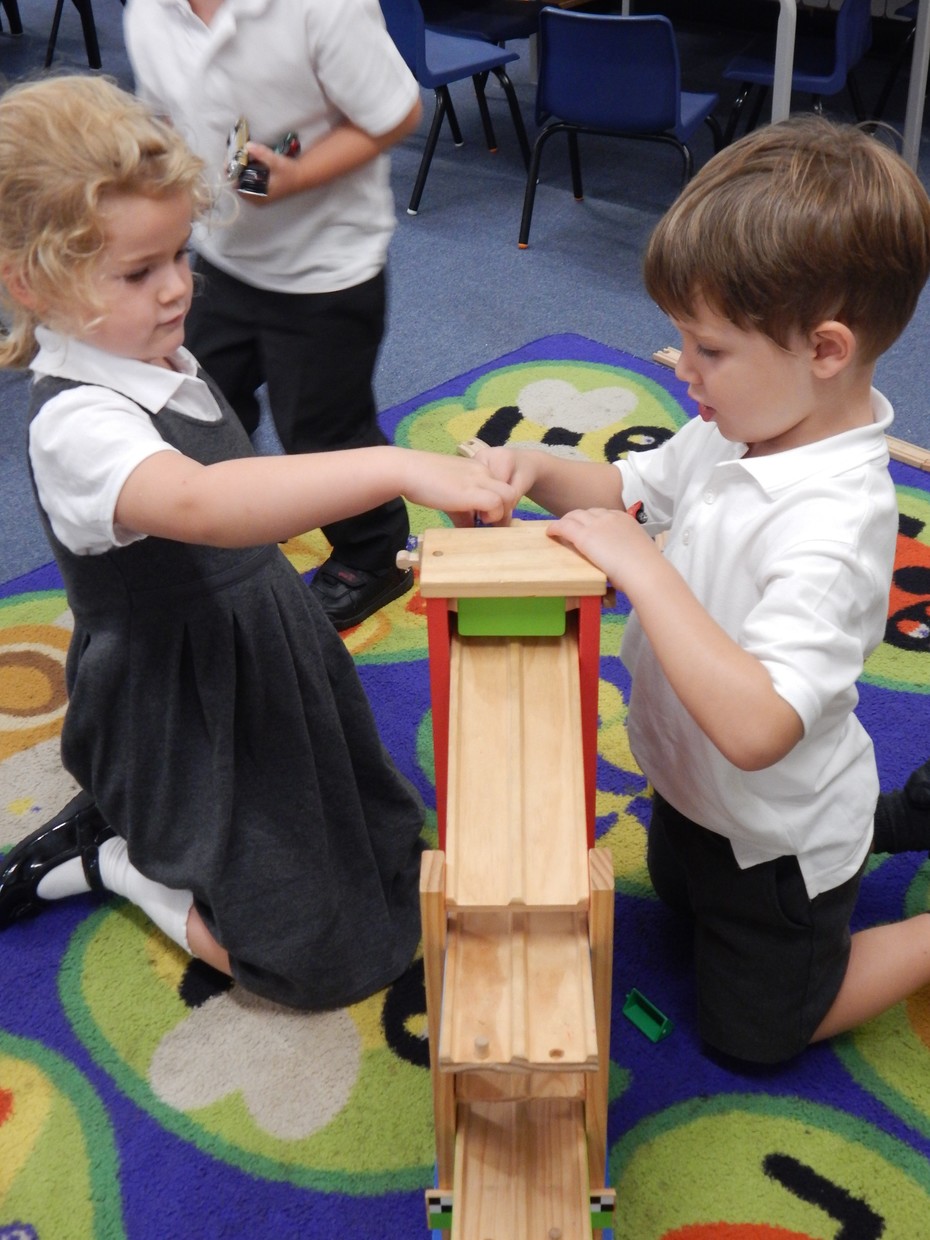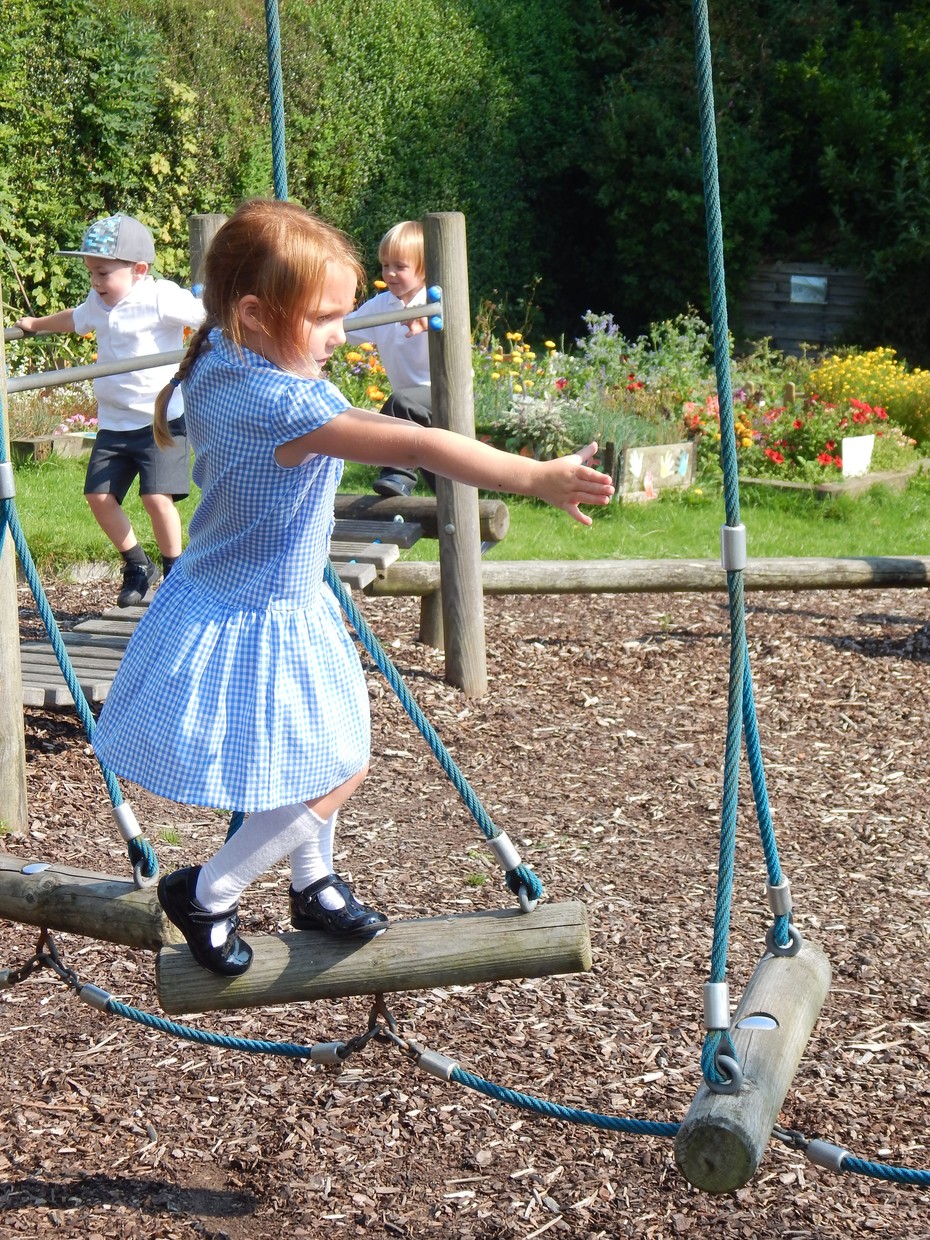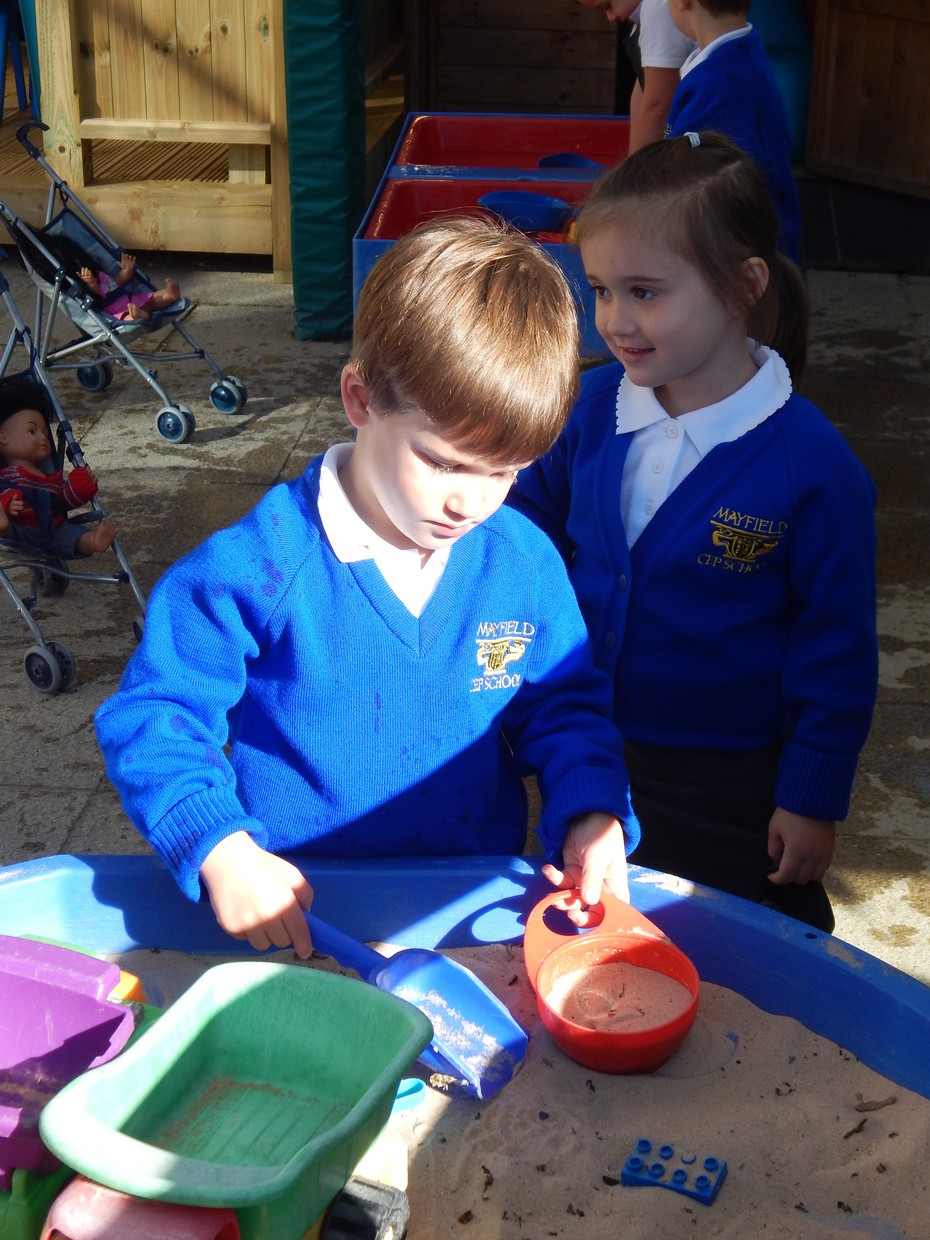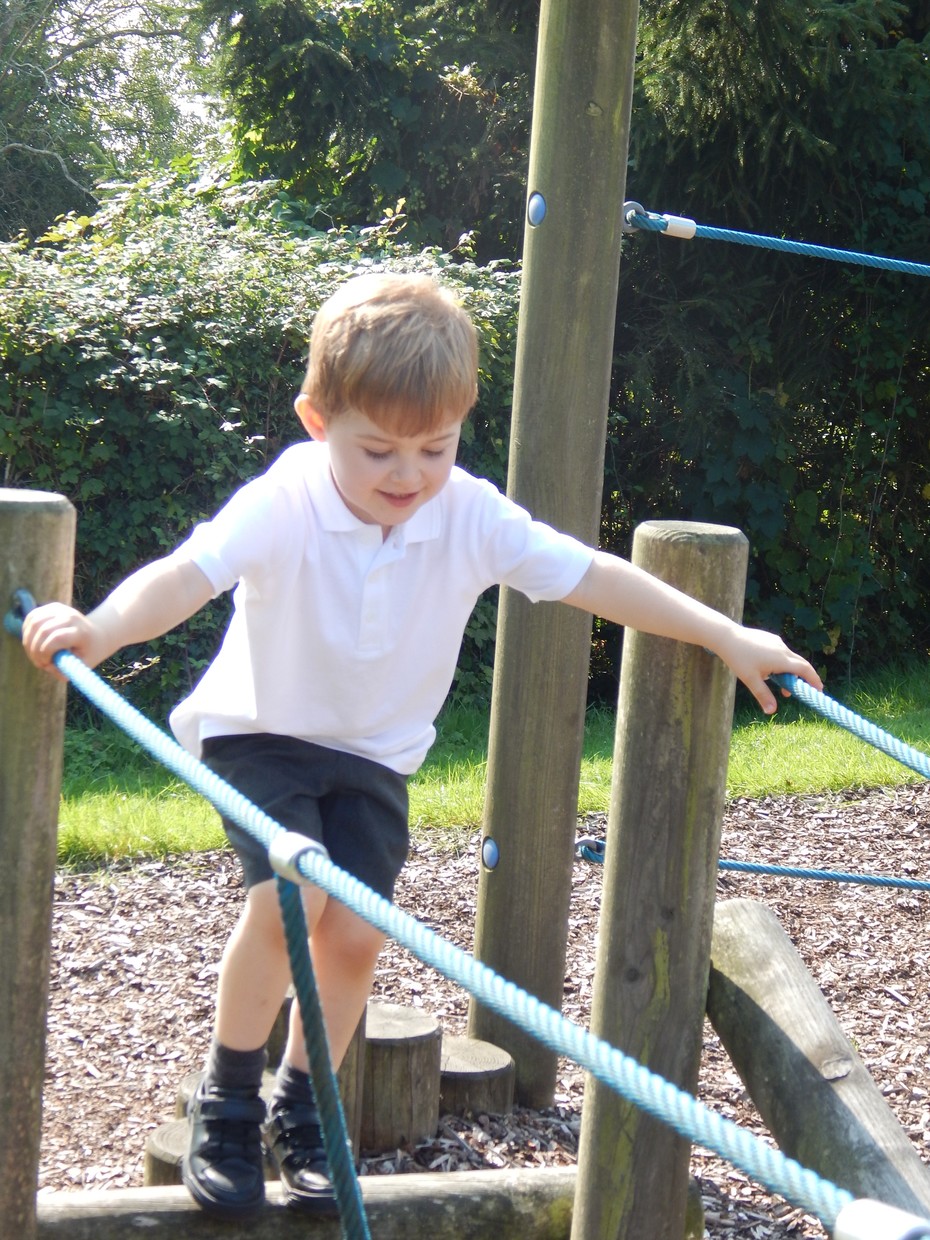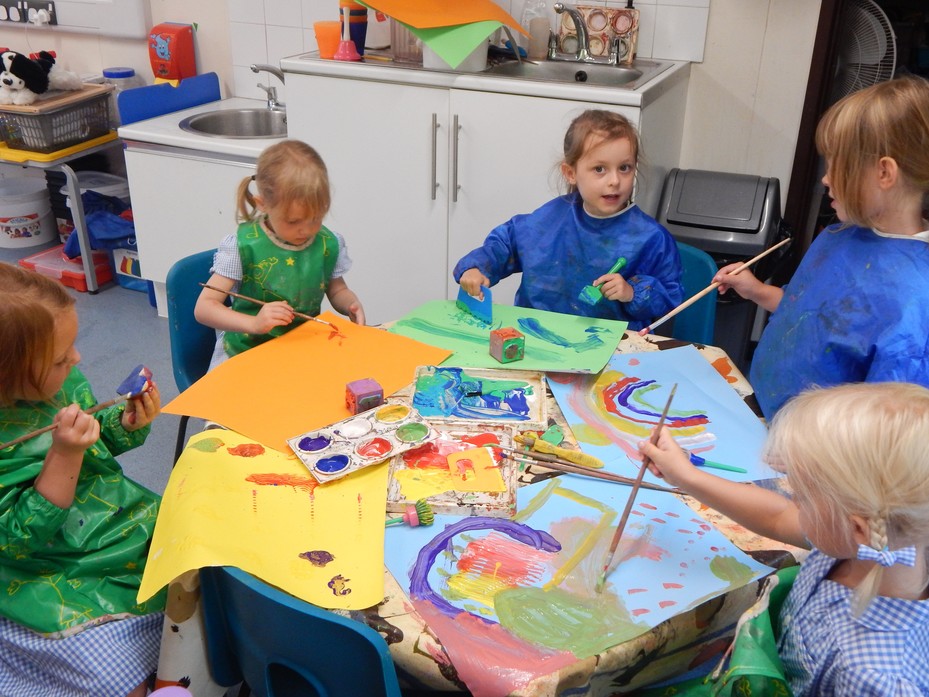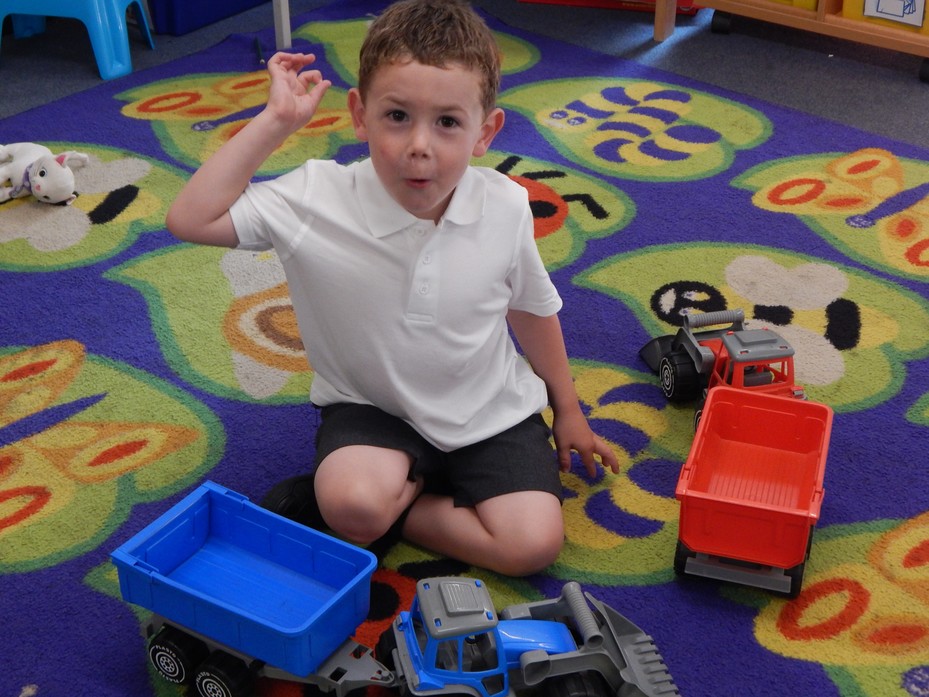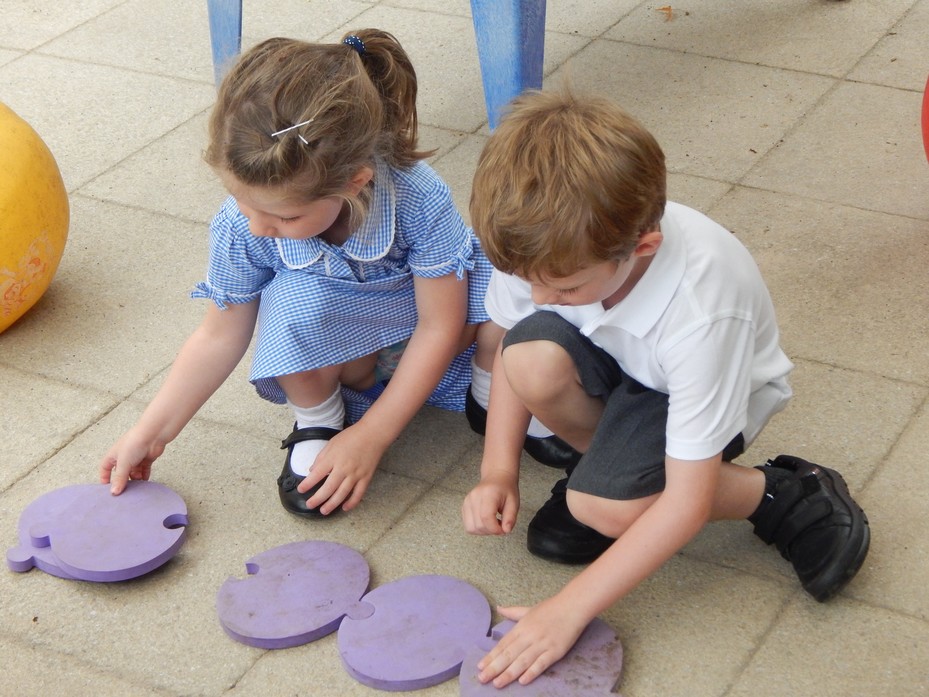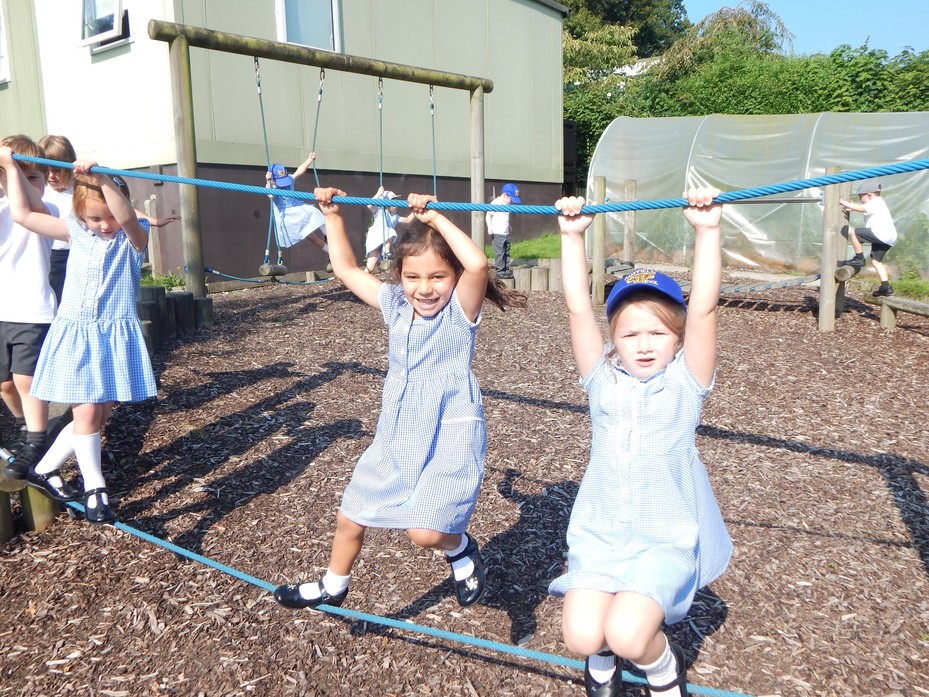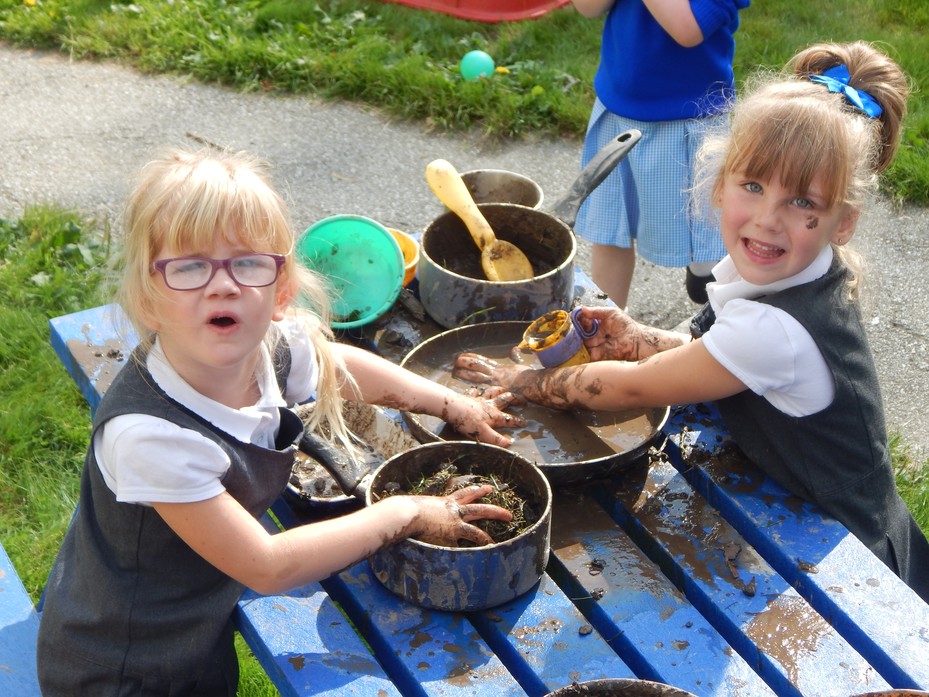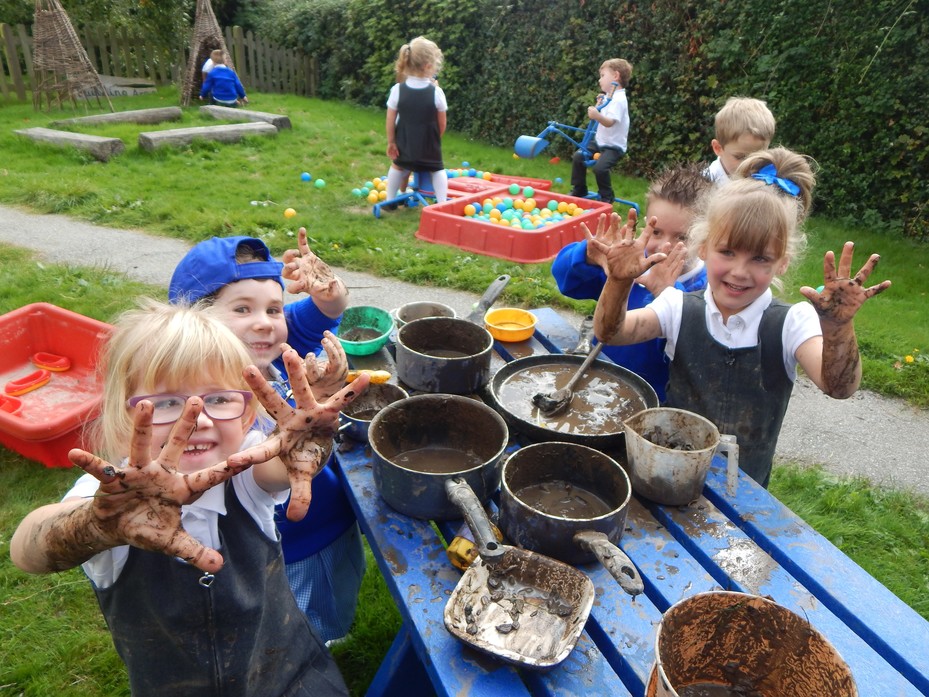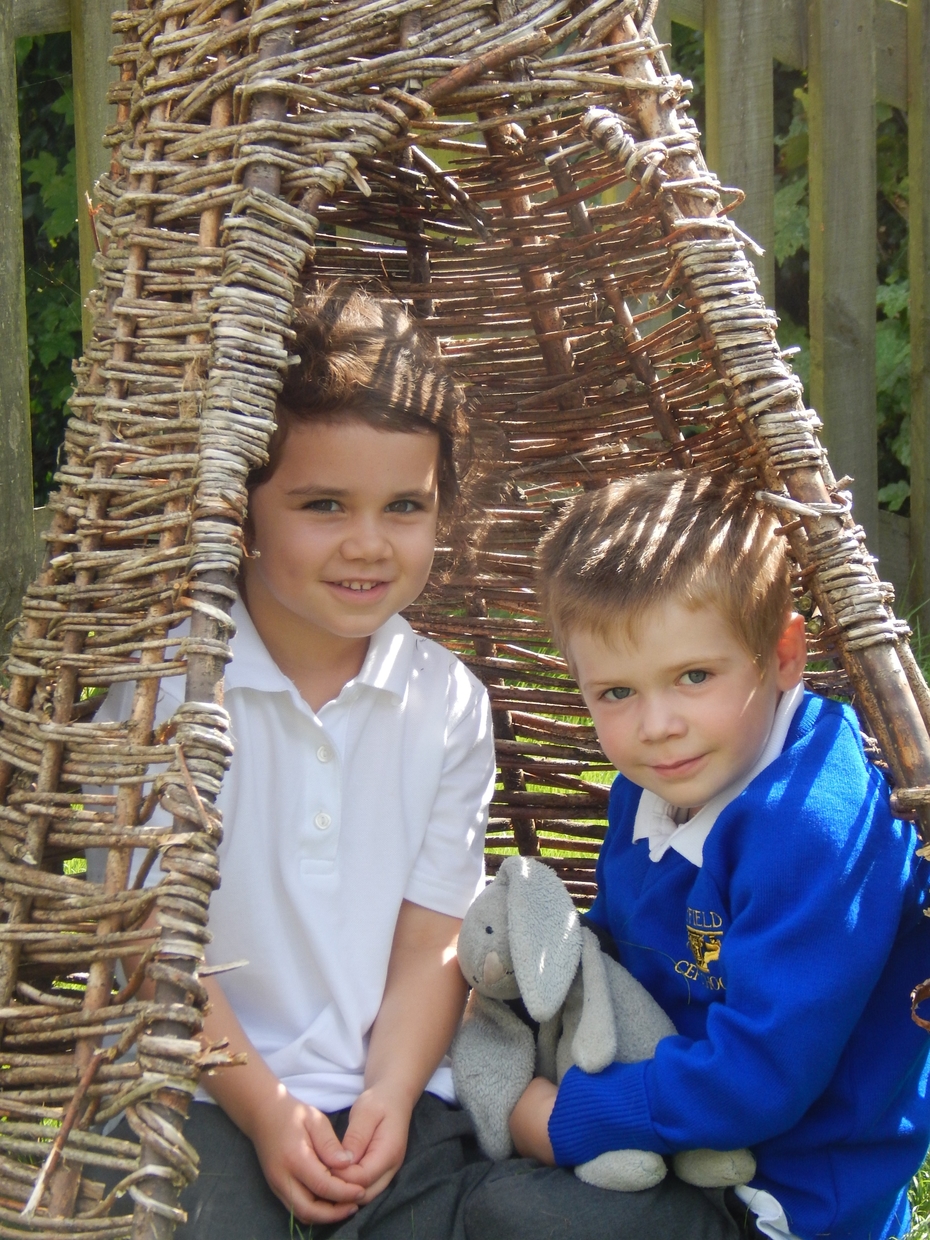 Remember to keep checking back to see what else we get up to this term!
Our topic this term is "It's all about me!" We've started by painting self portraits!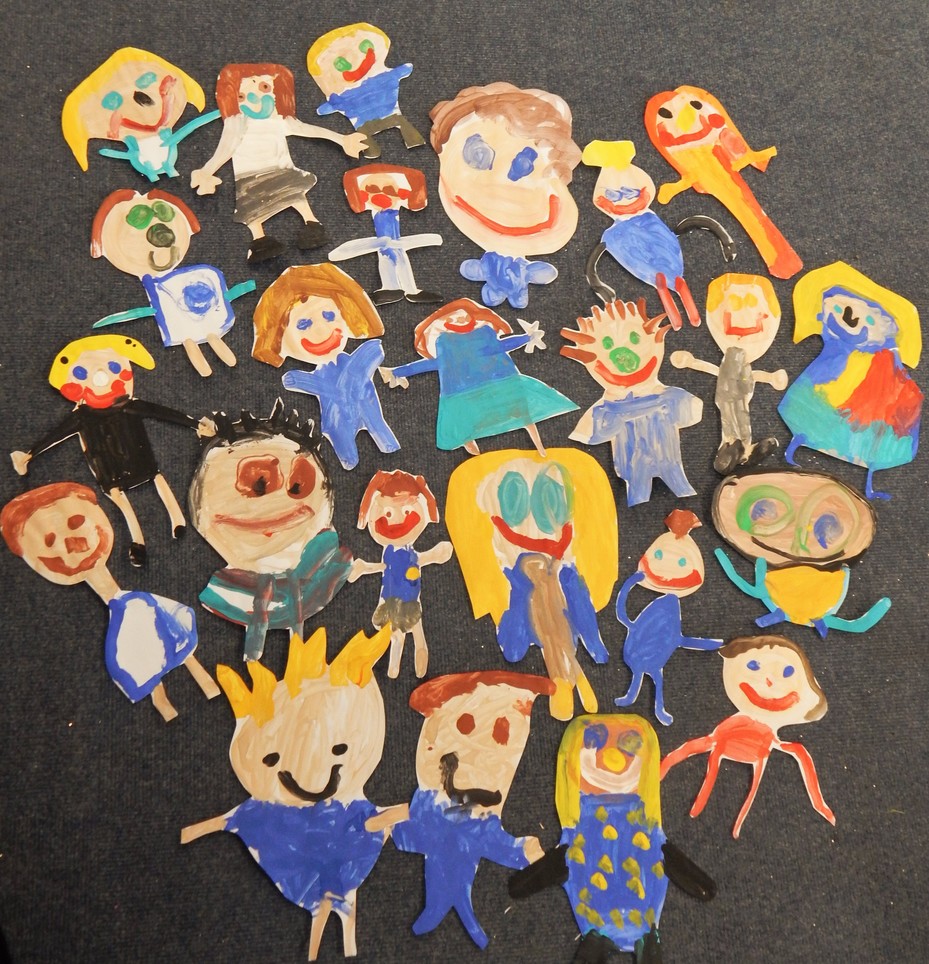 You can see our pictures on display in the school corridor!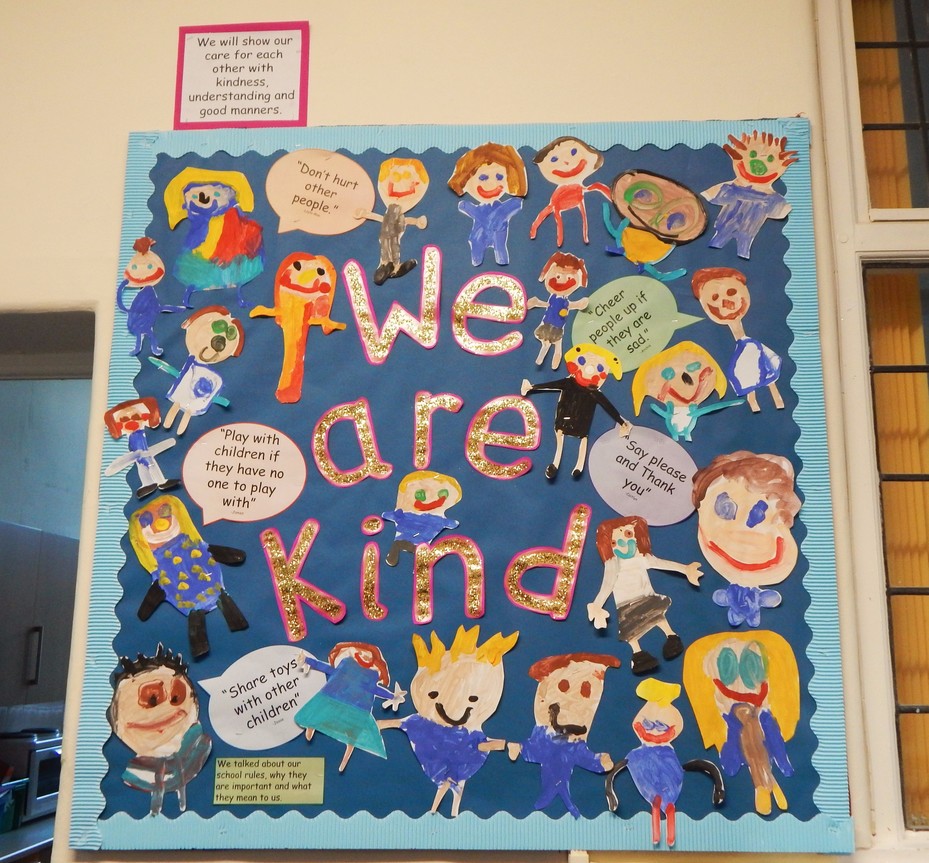 We've also been looking at our class bird, the Robin! We've all painted our own robin to display in our classroom!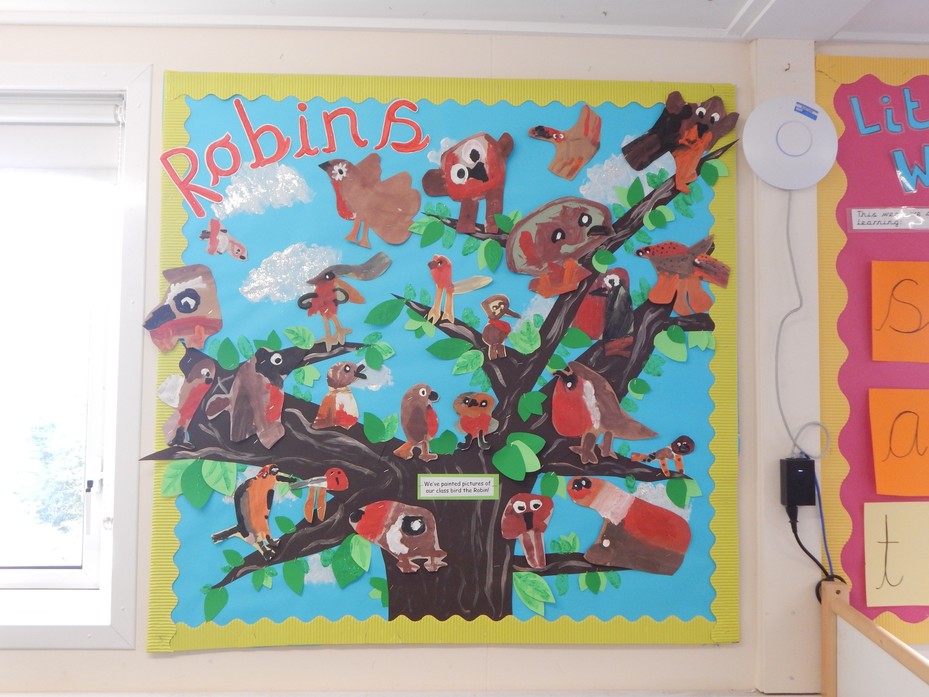 We've also just started learning our sounds in phonics! We've been exploring our letters in lots of different ways from fishing for them in the water tray to writing them in the sand and with chalk outside!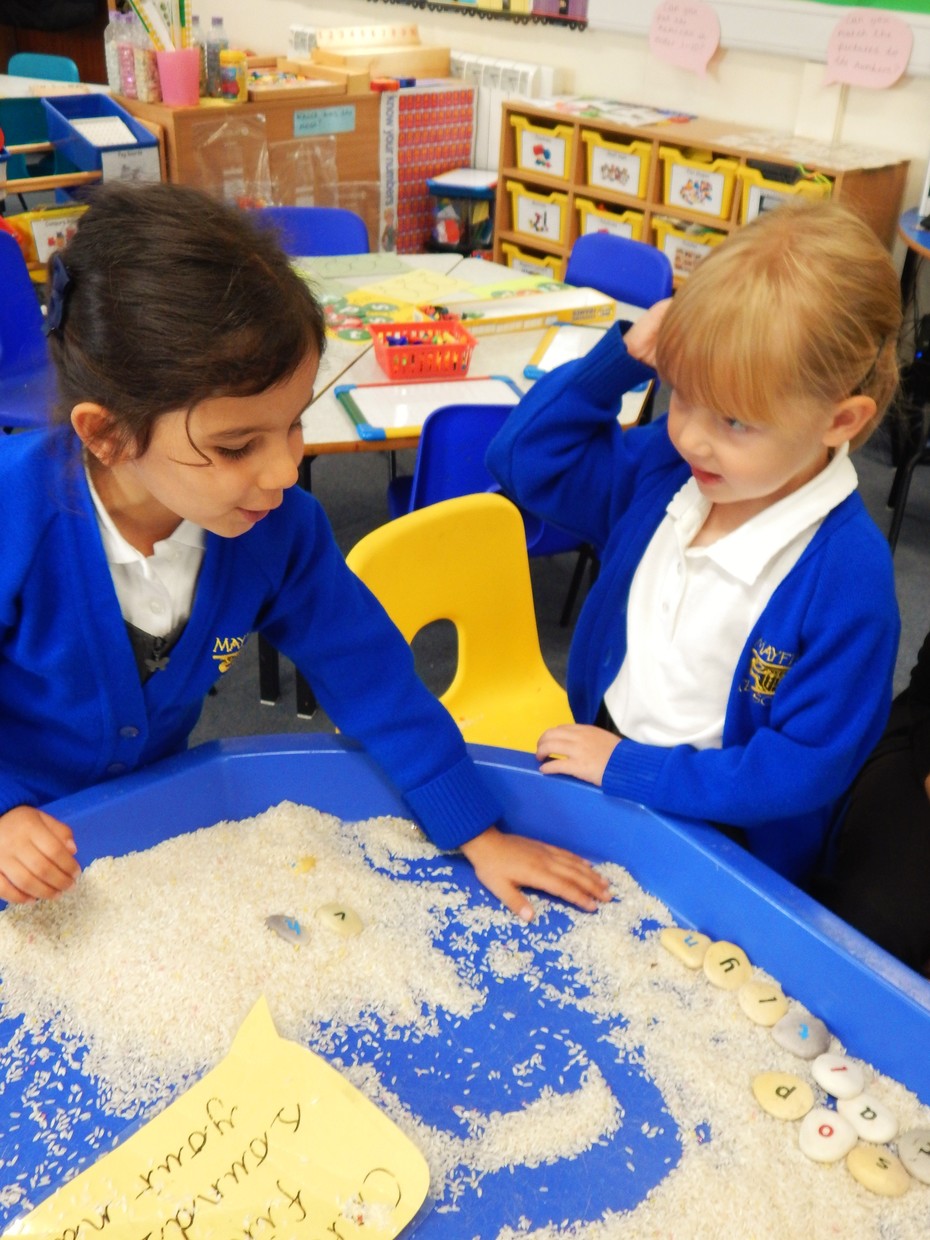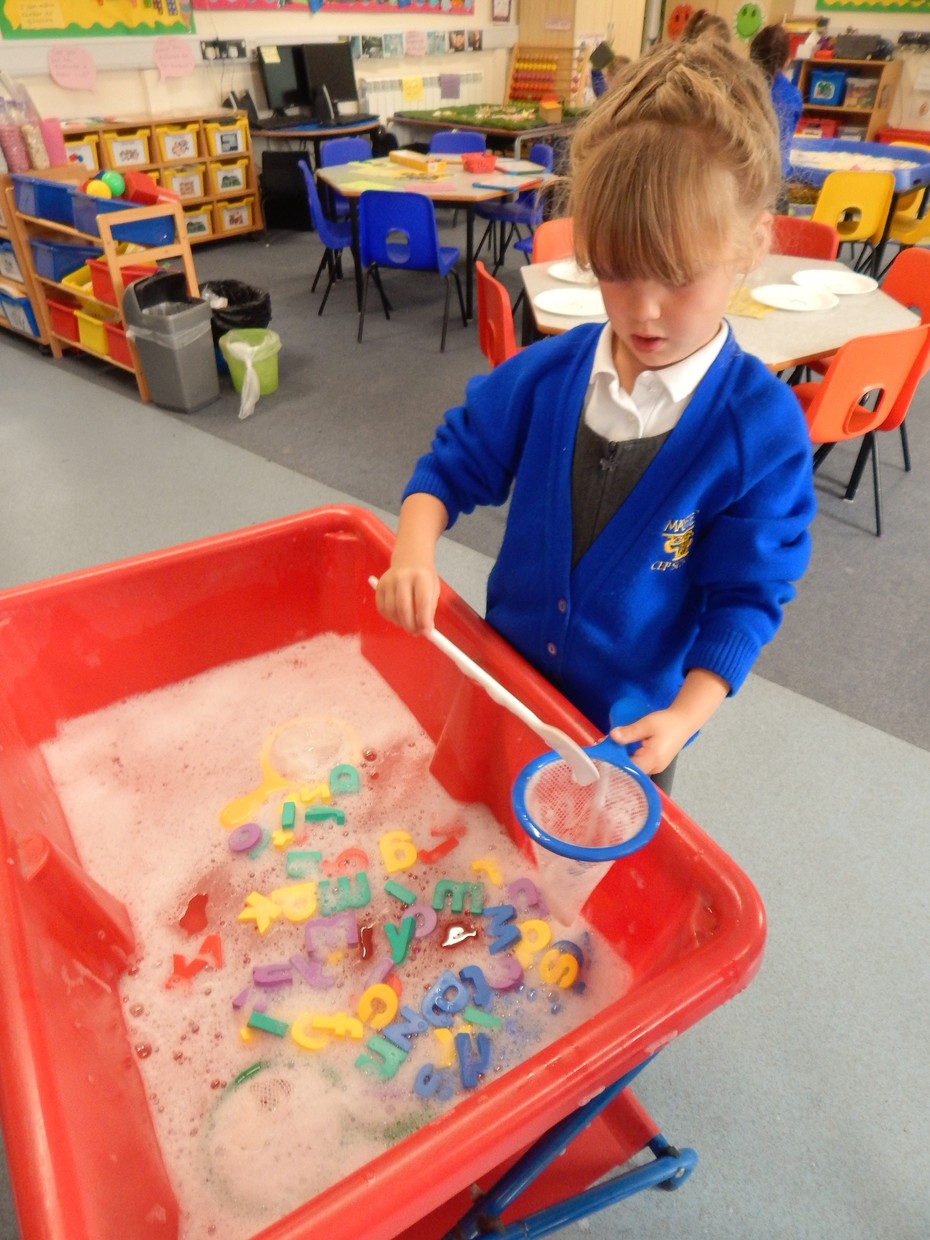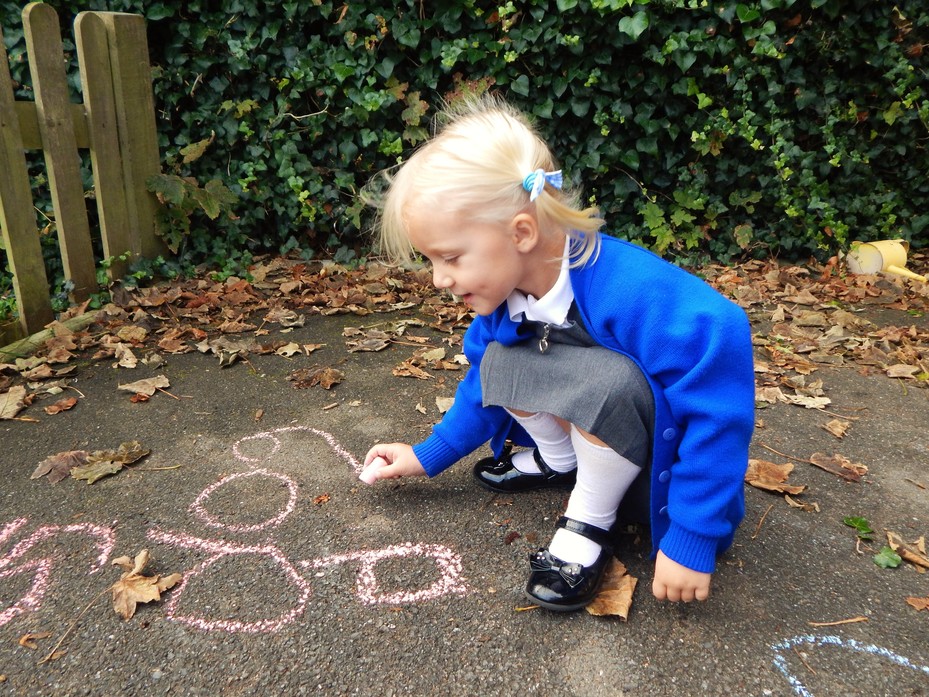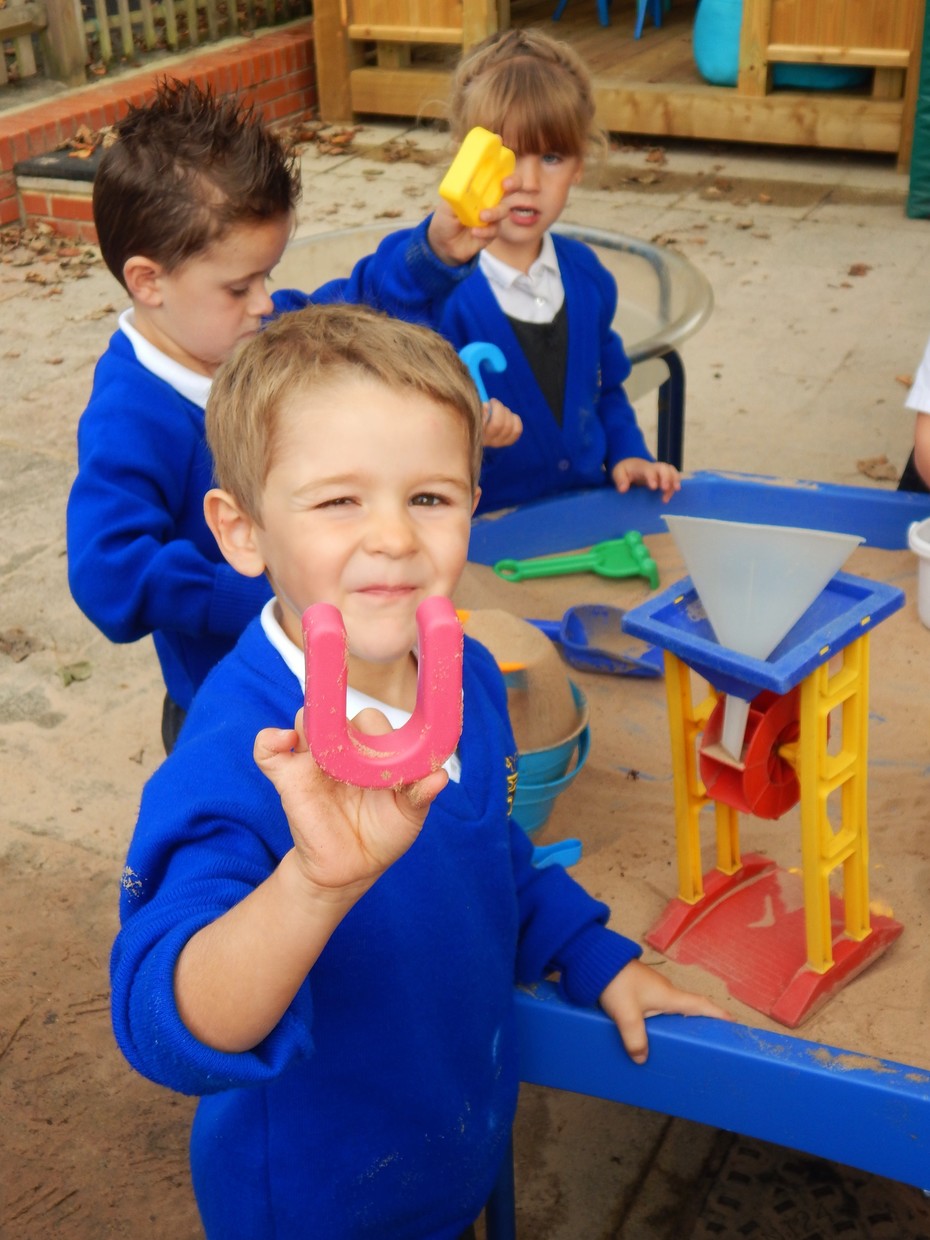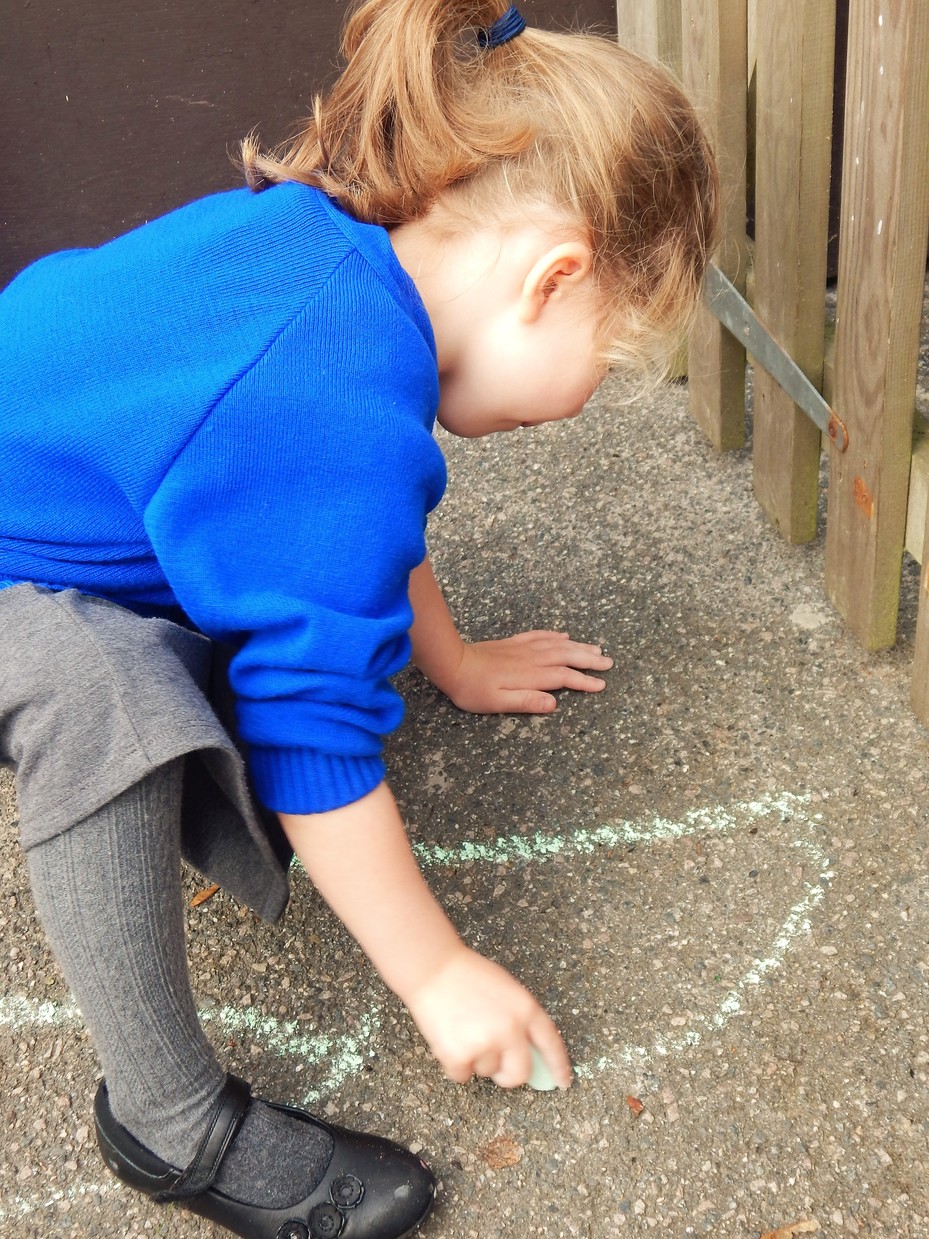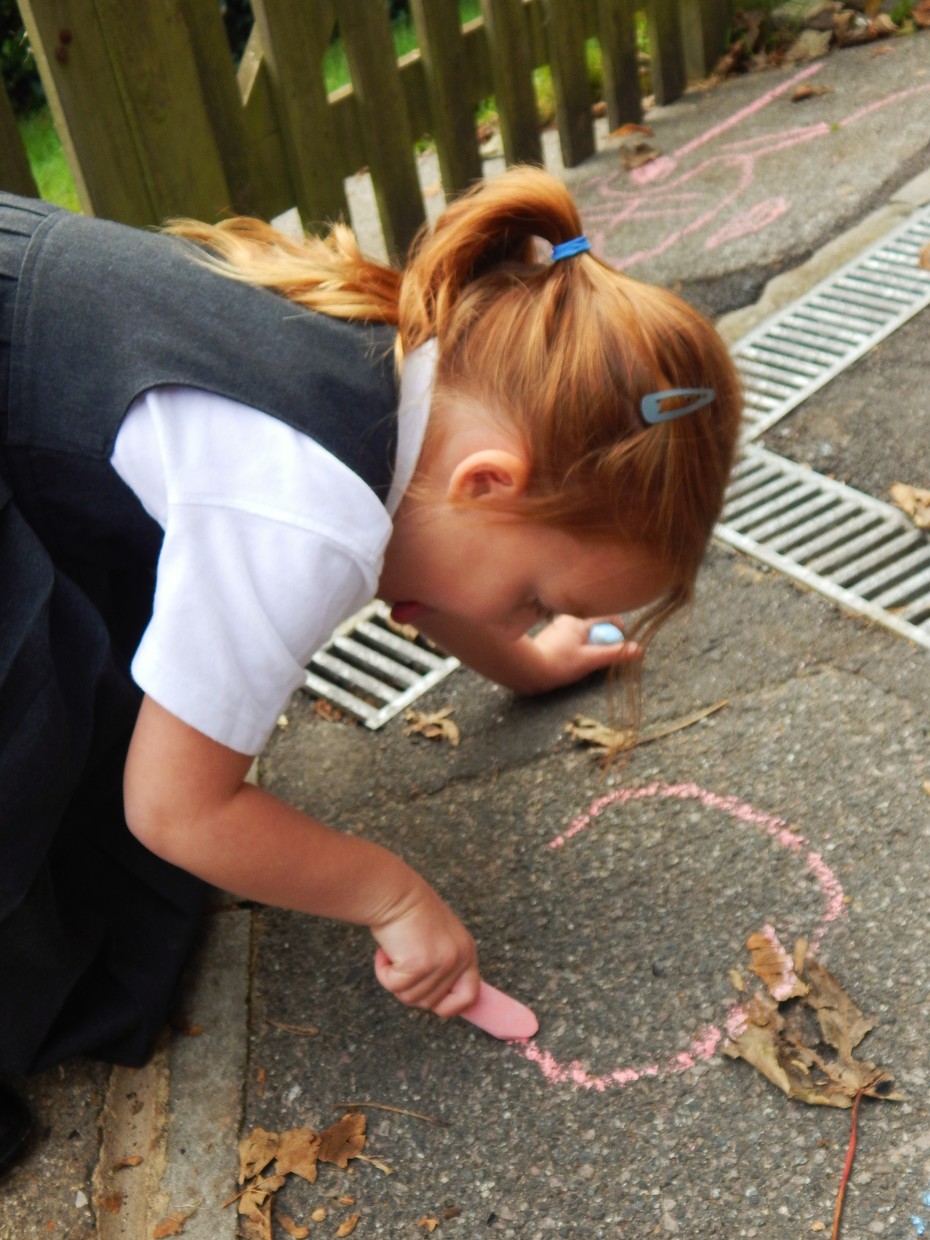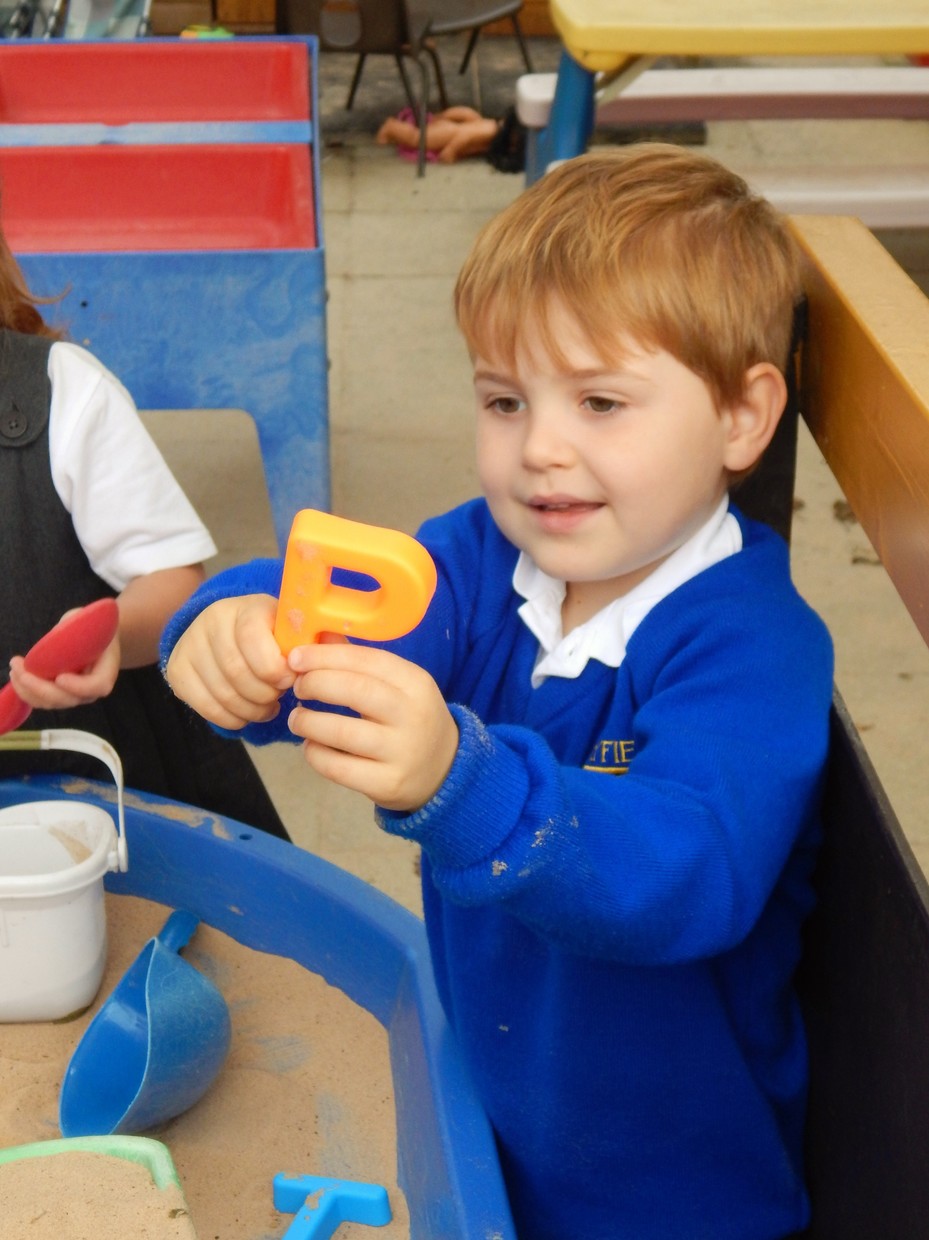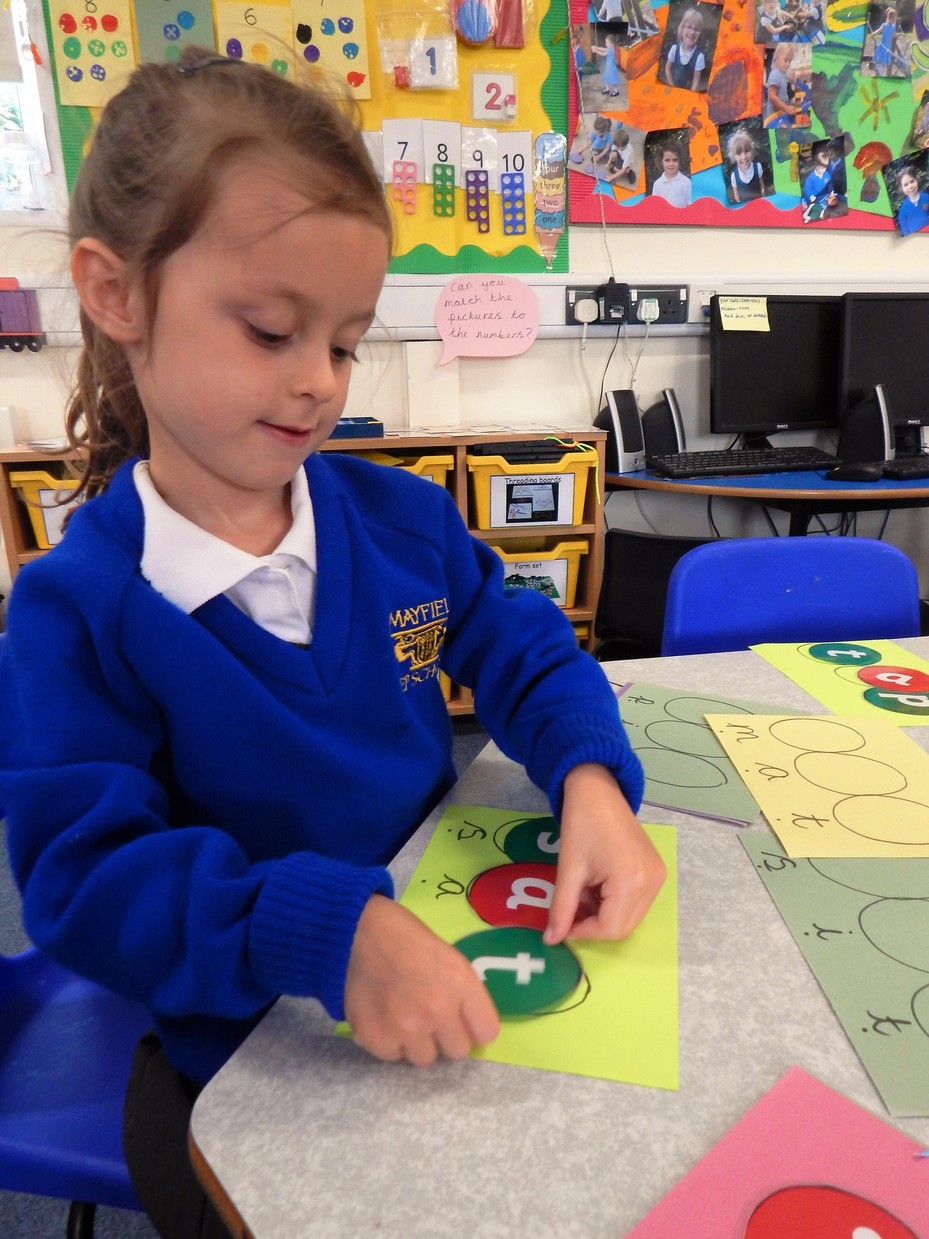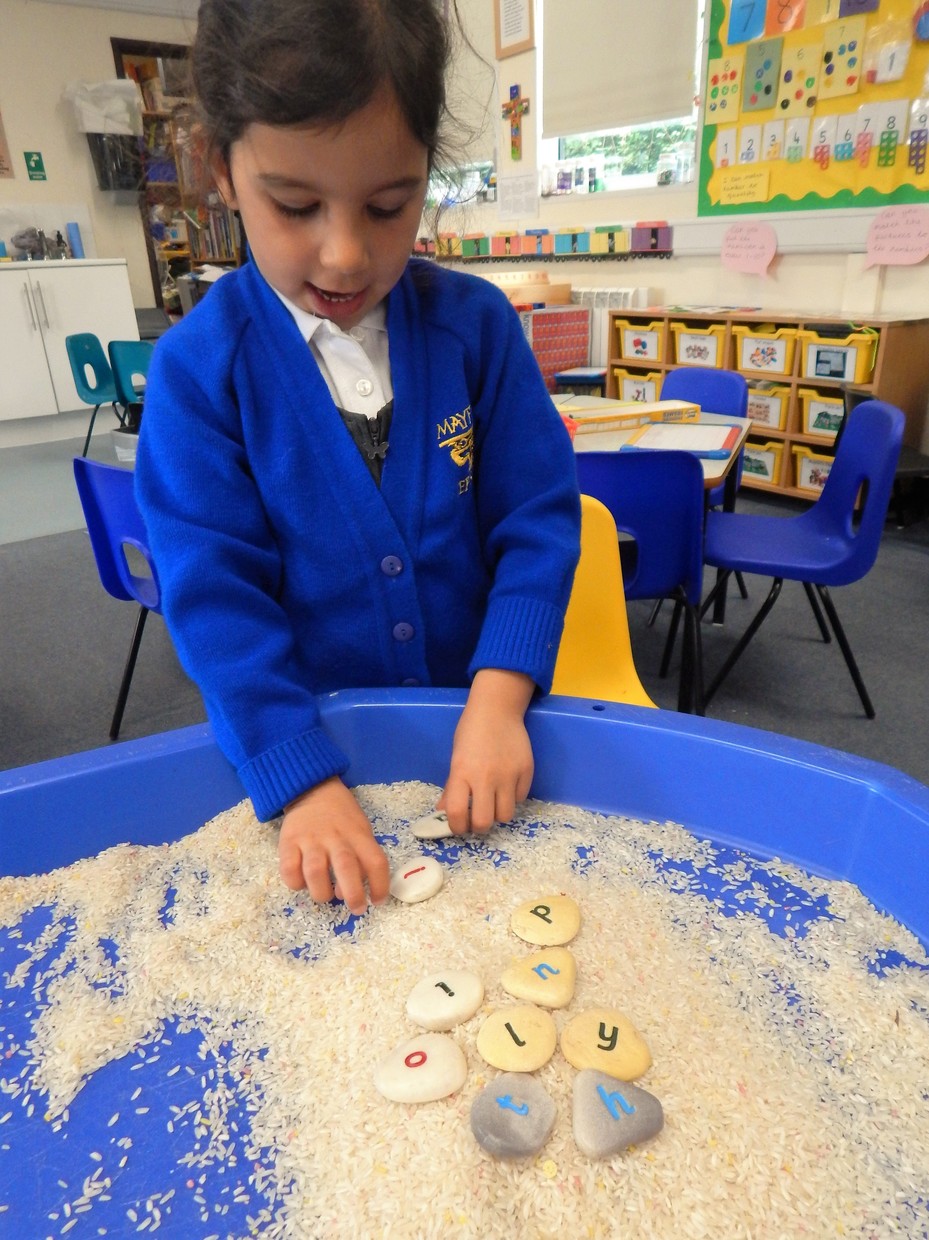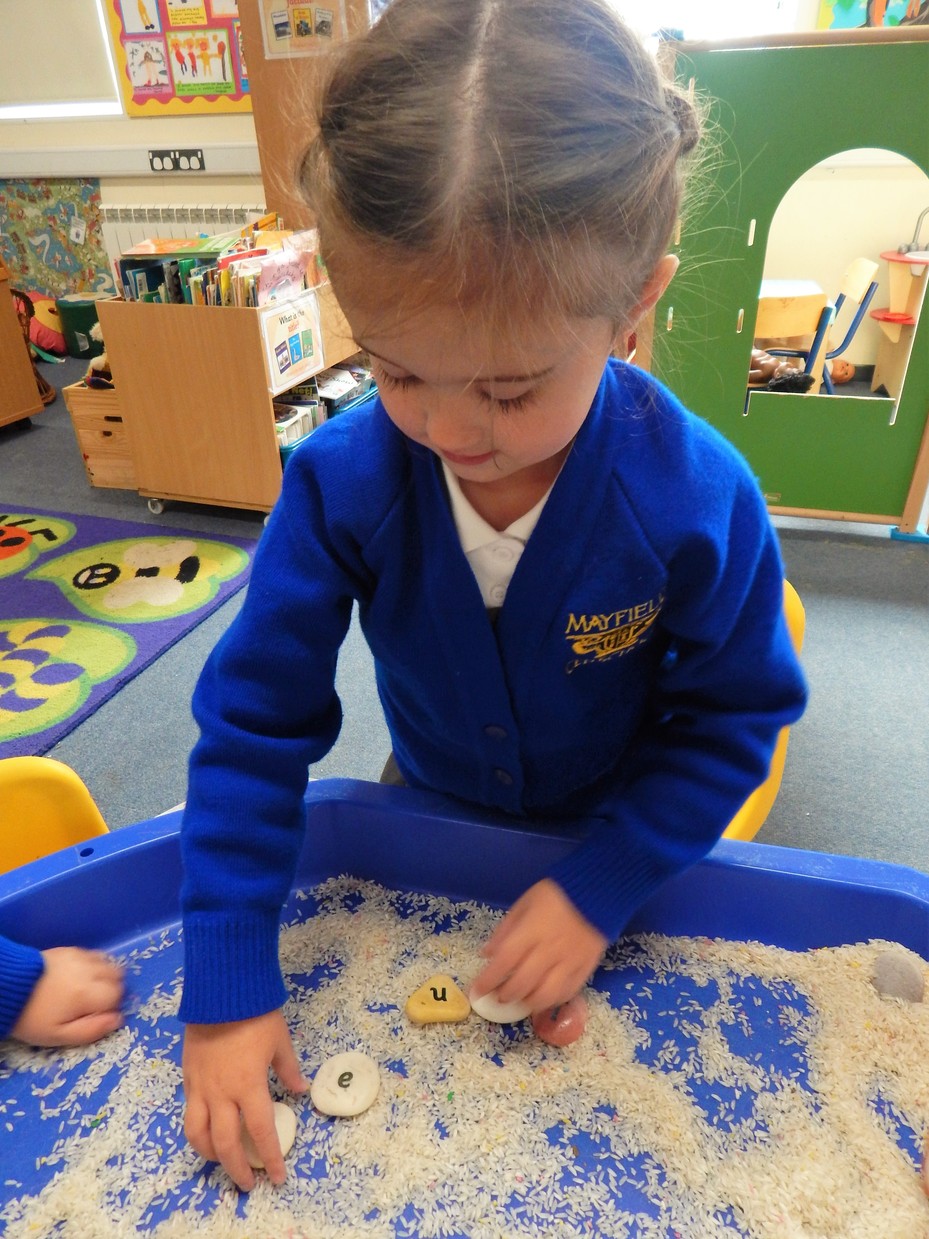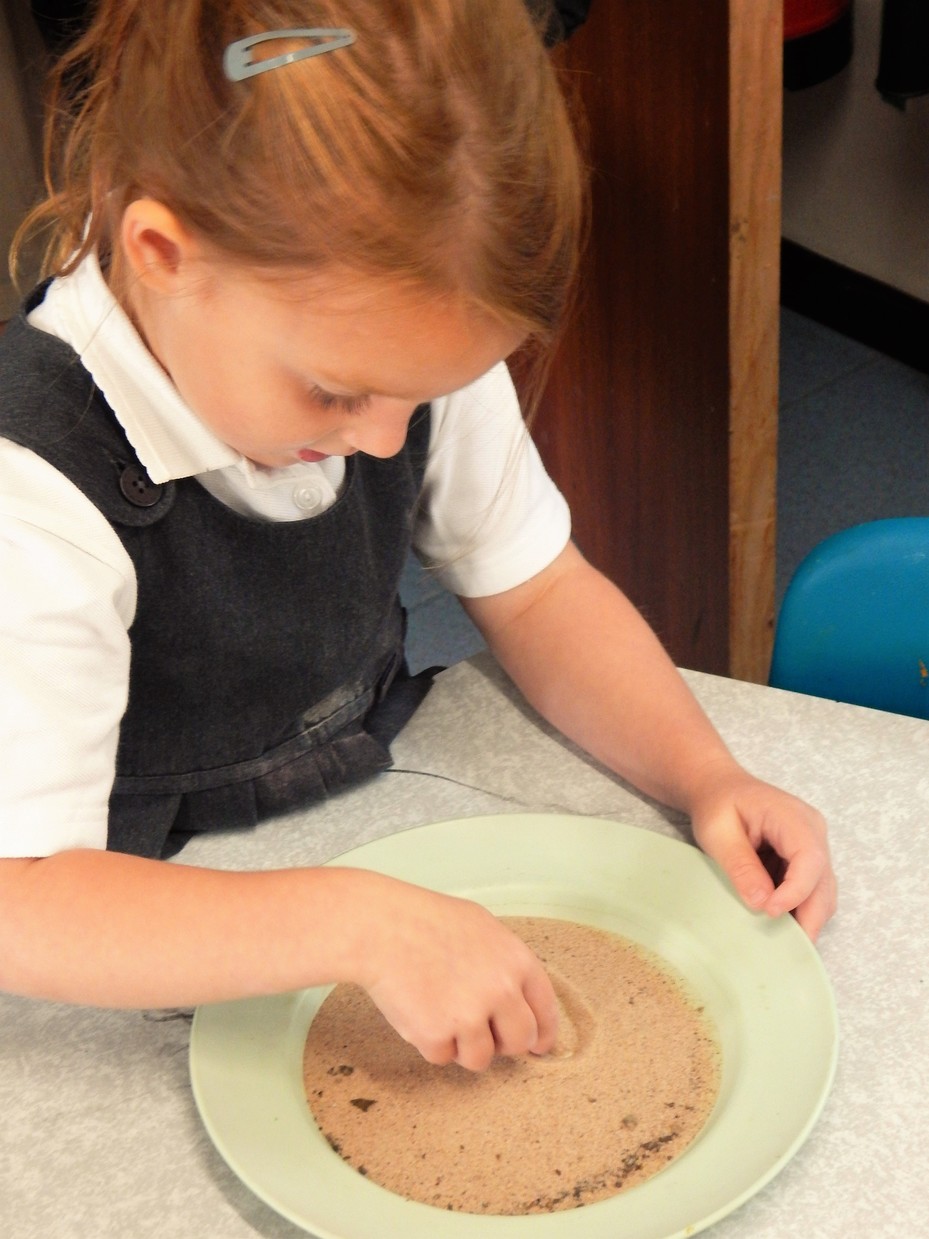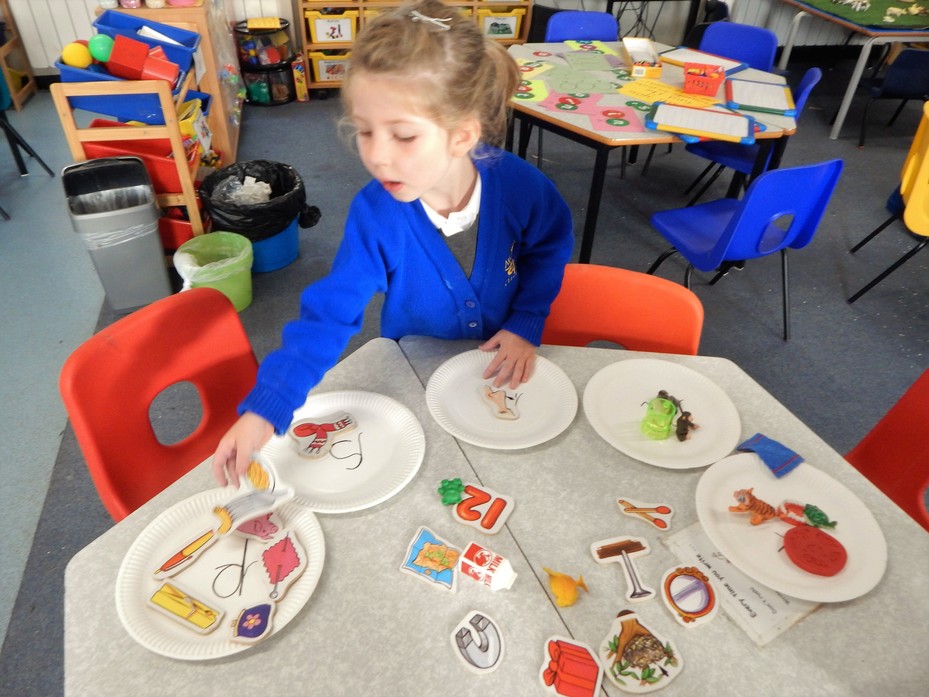 We have been celebrating Harvest! We learnt the story of The Little Red Hen and we made our own bread! But unlike in the story we all helped out!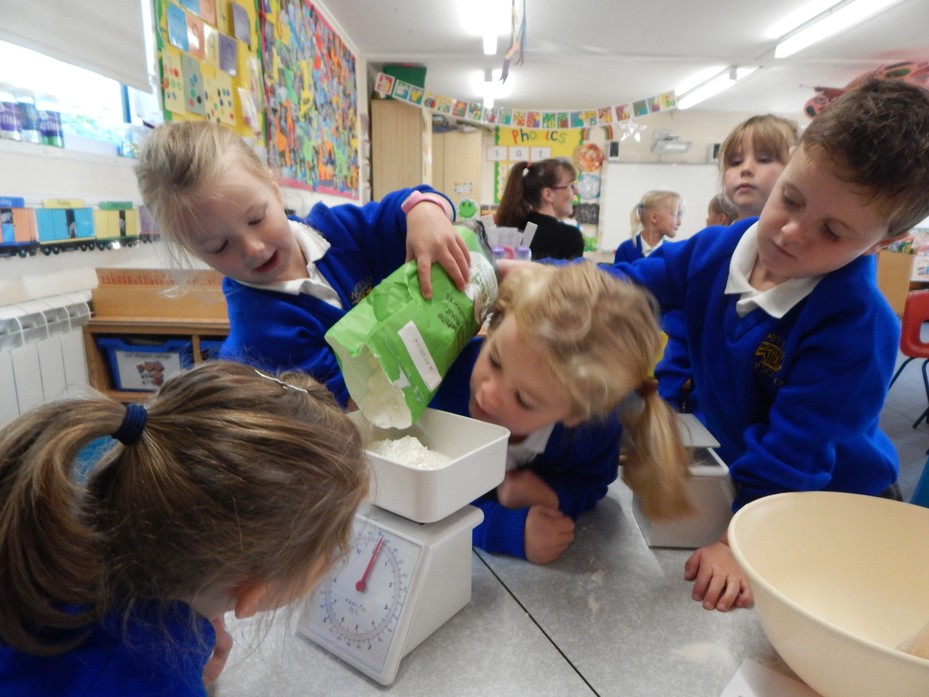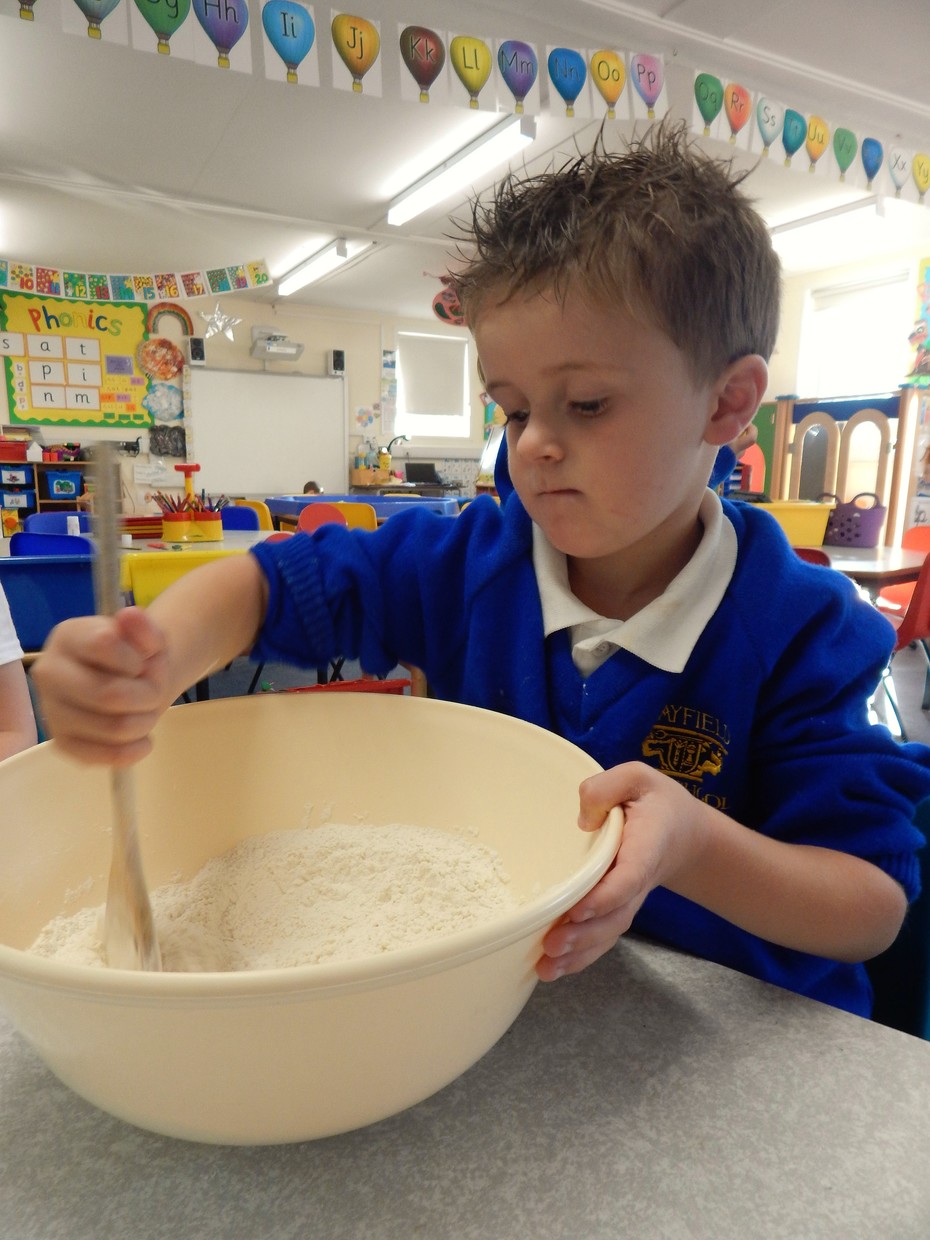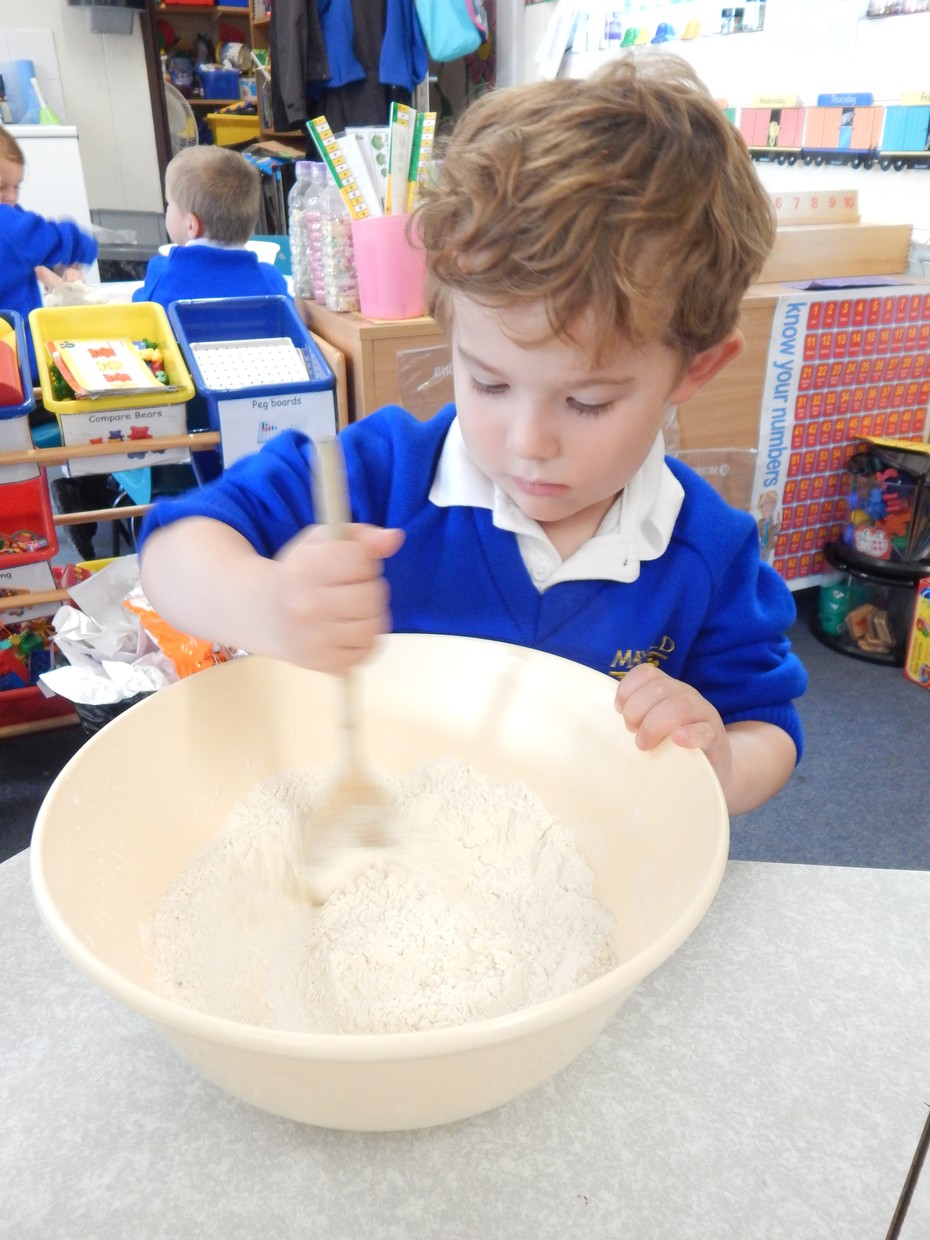 We decided to make our rolls into the shape of autumn hedgehogs!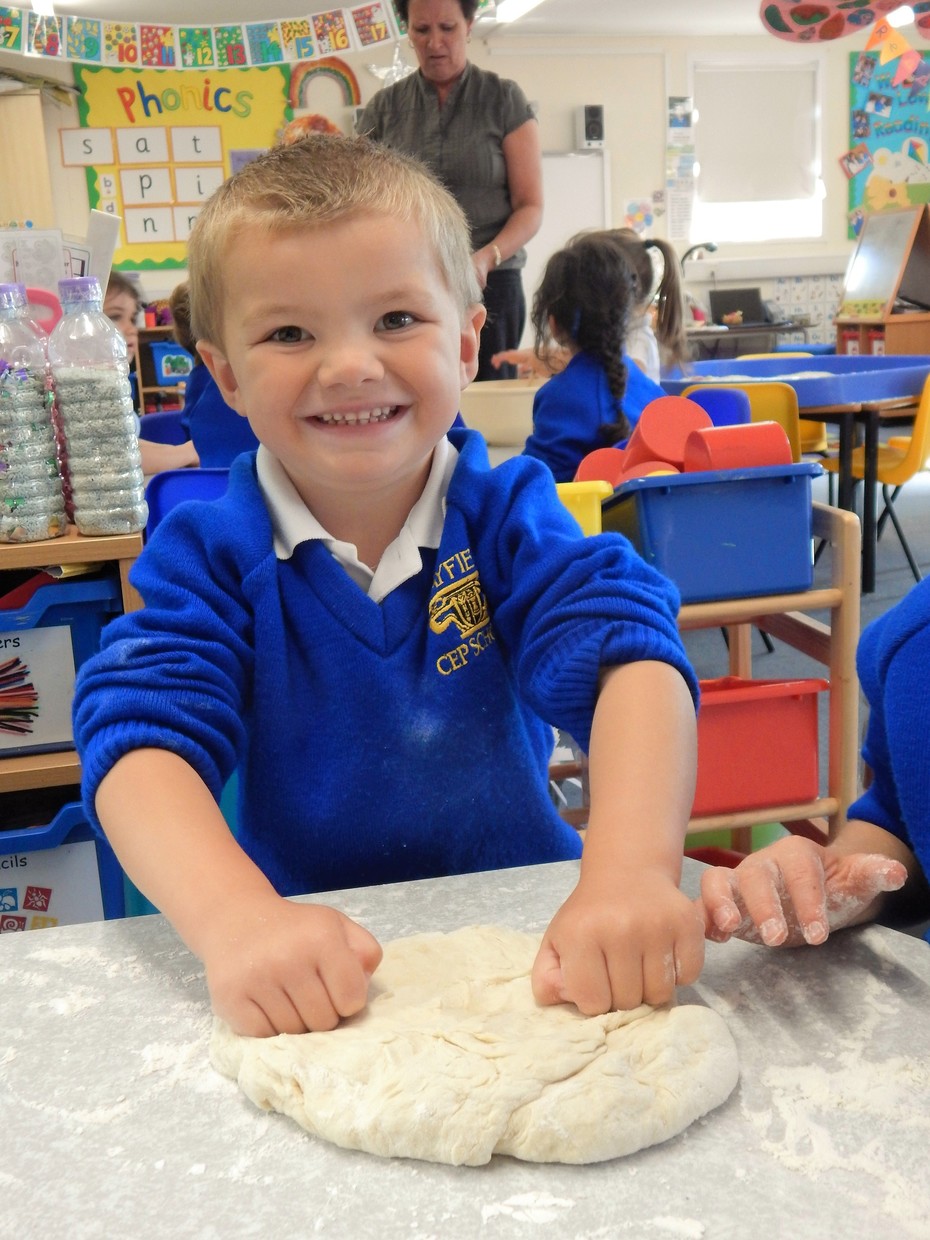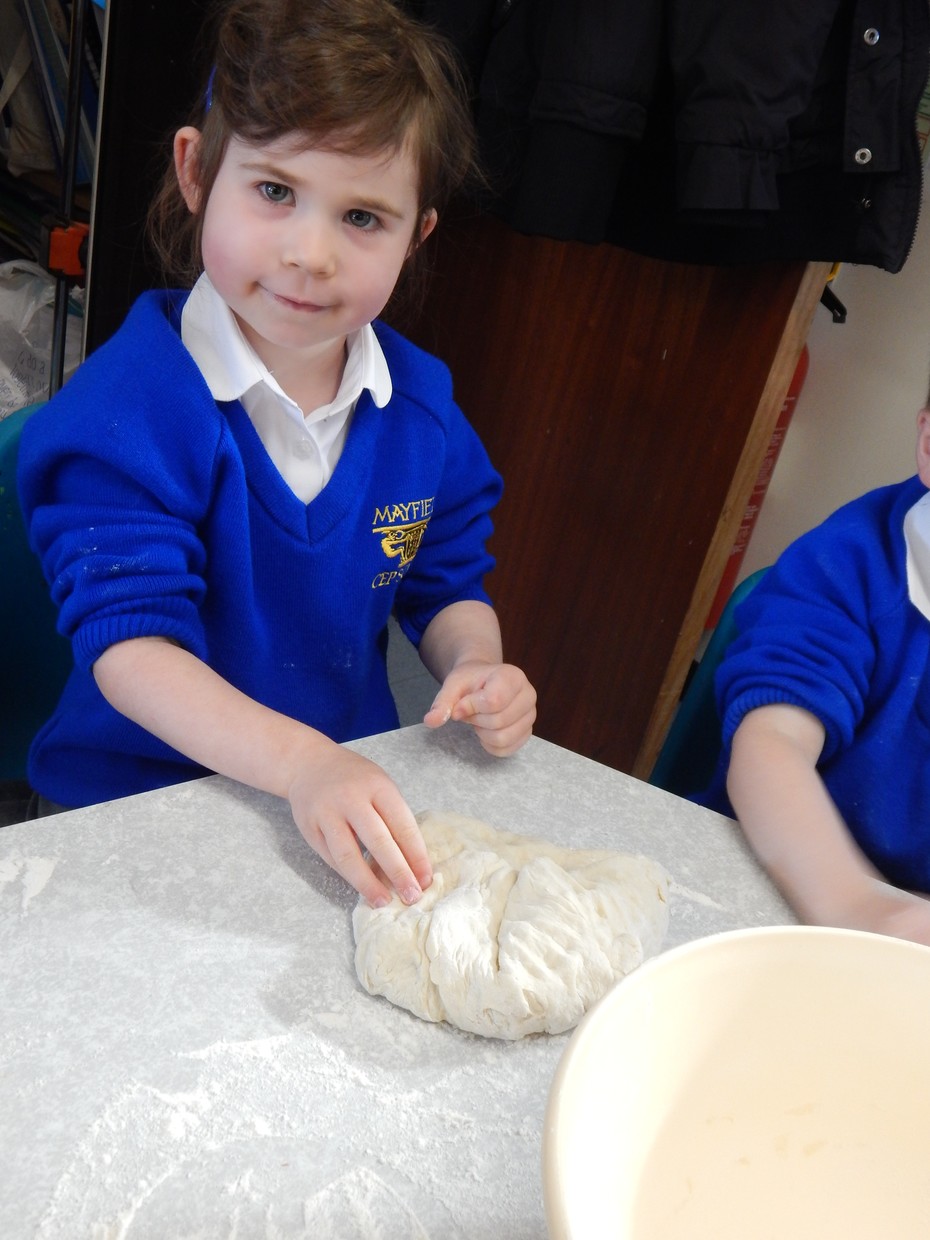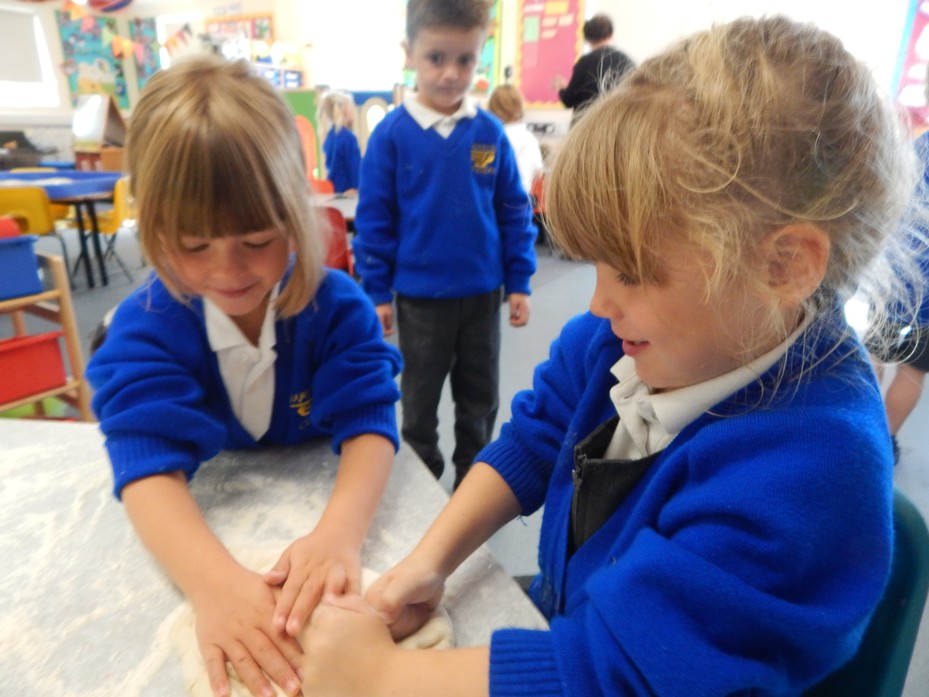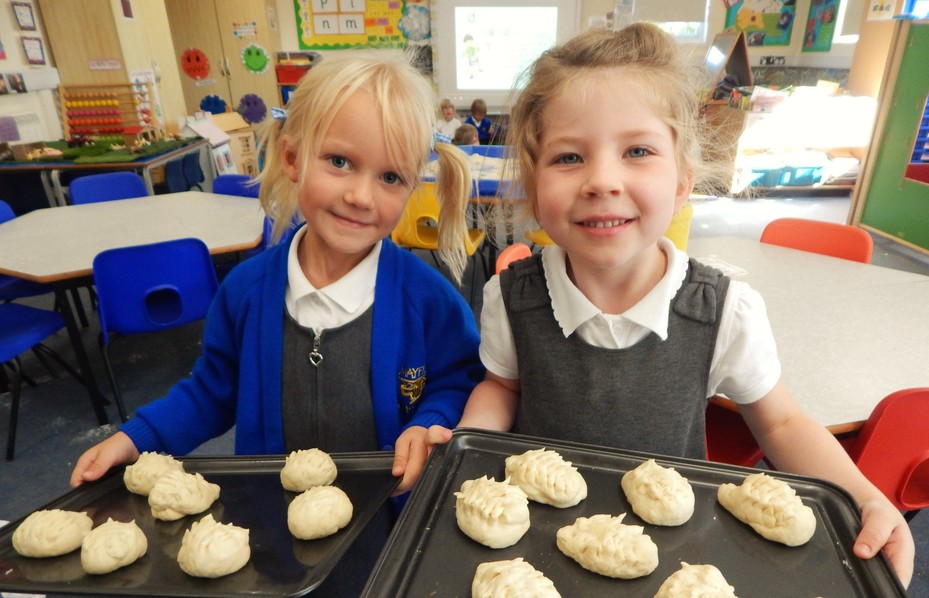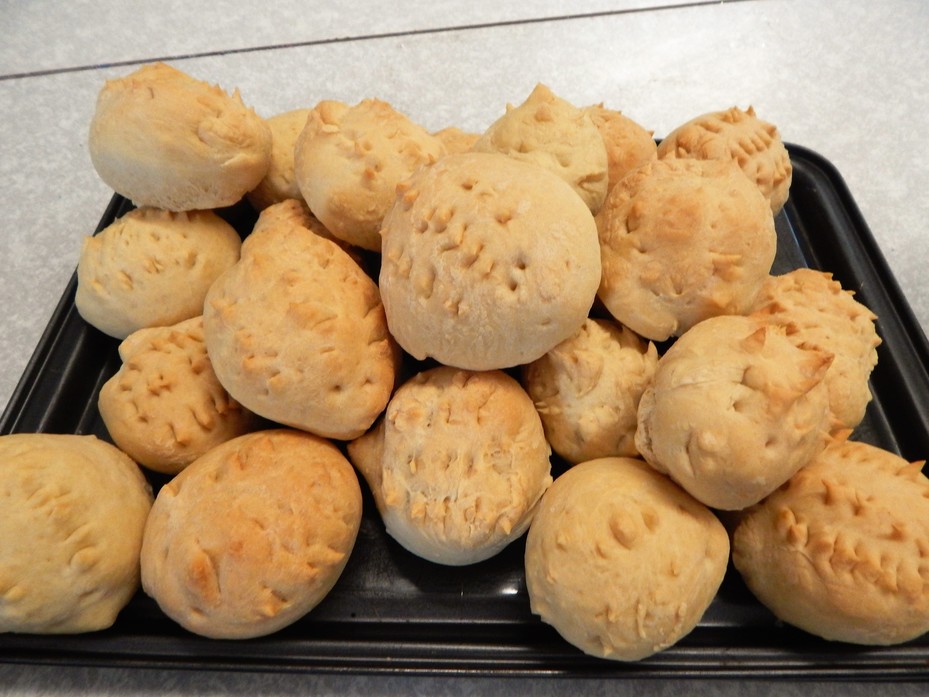 Our Rolls were yummy!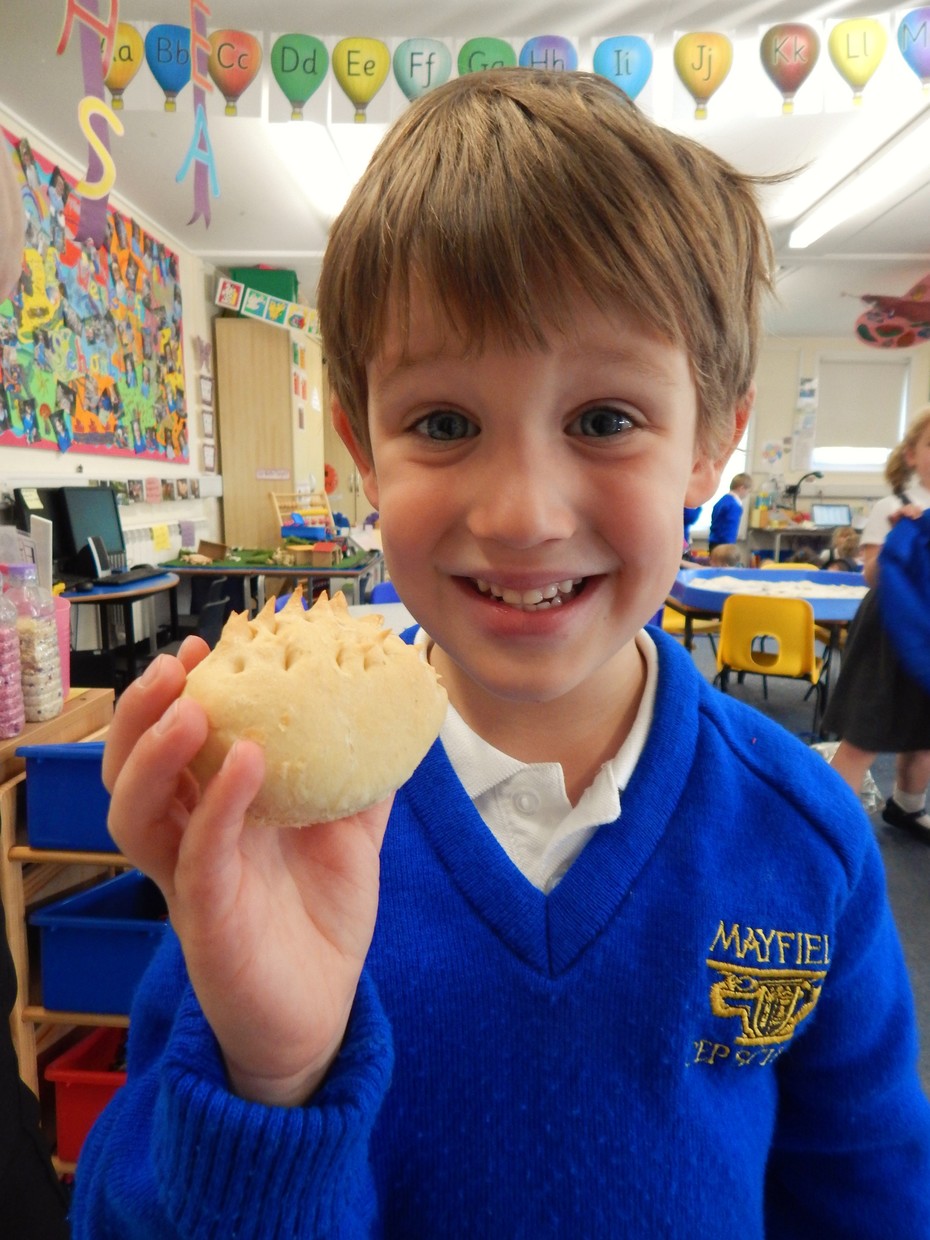 On Monday 10th October we went on an Autumn walk to look for signs of the season.
We went colour hunting and we found conkers, acorns and lots of different colour leaves!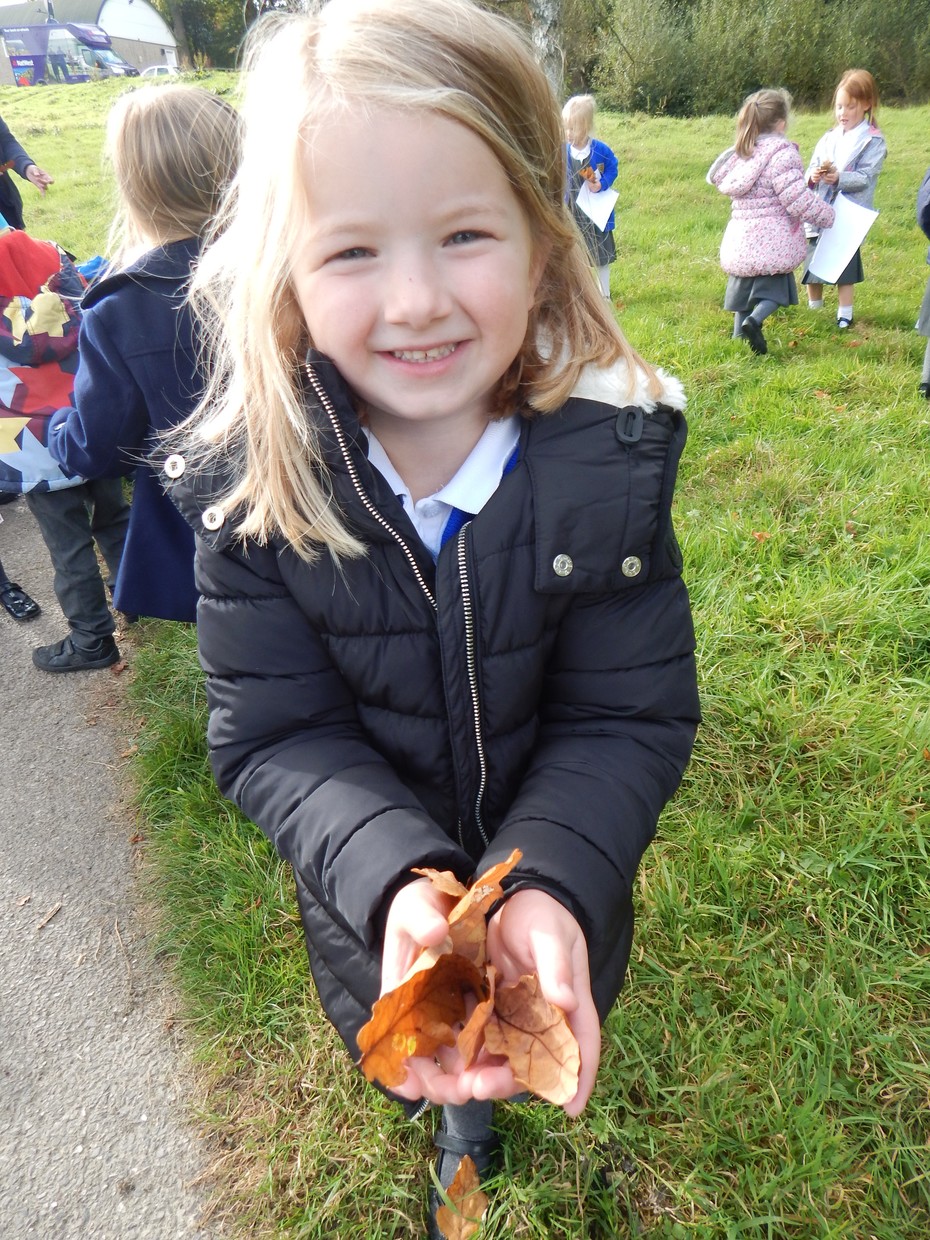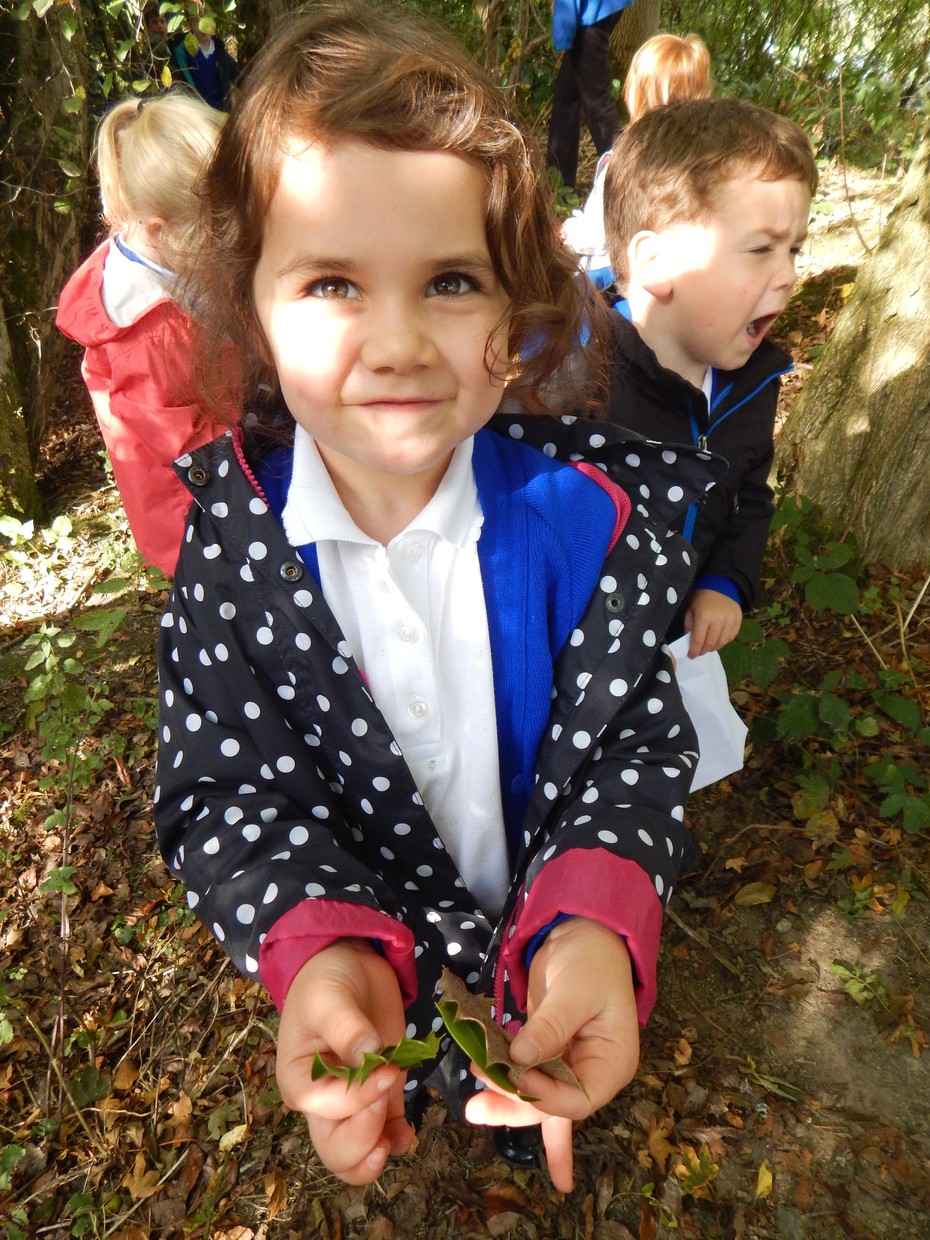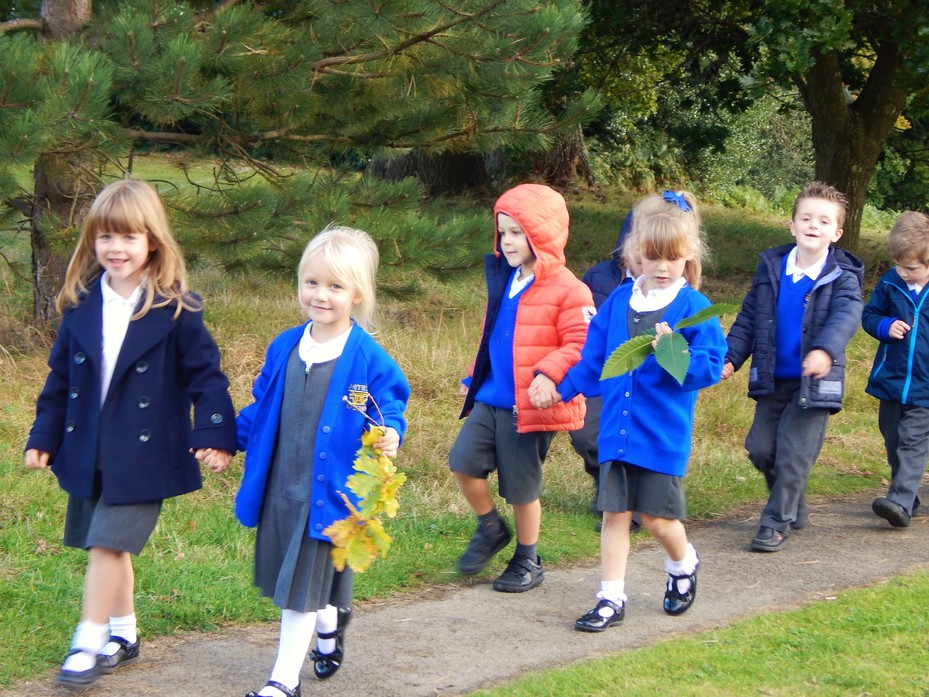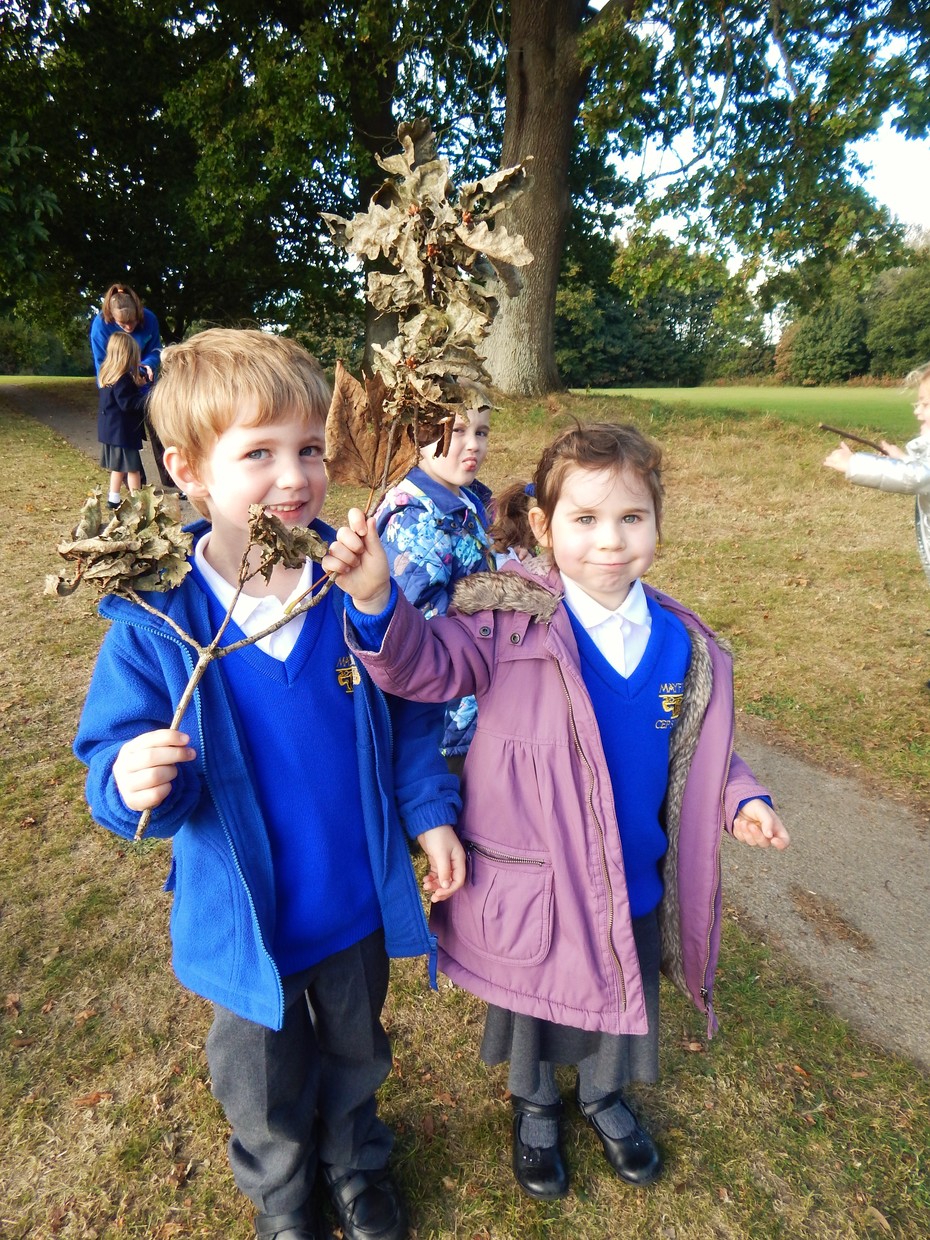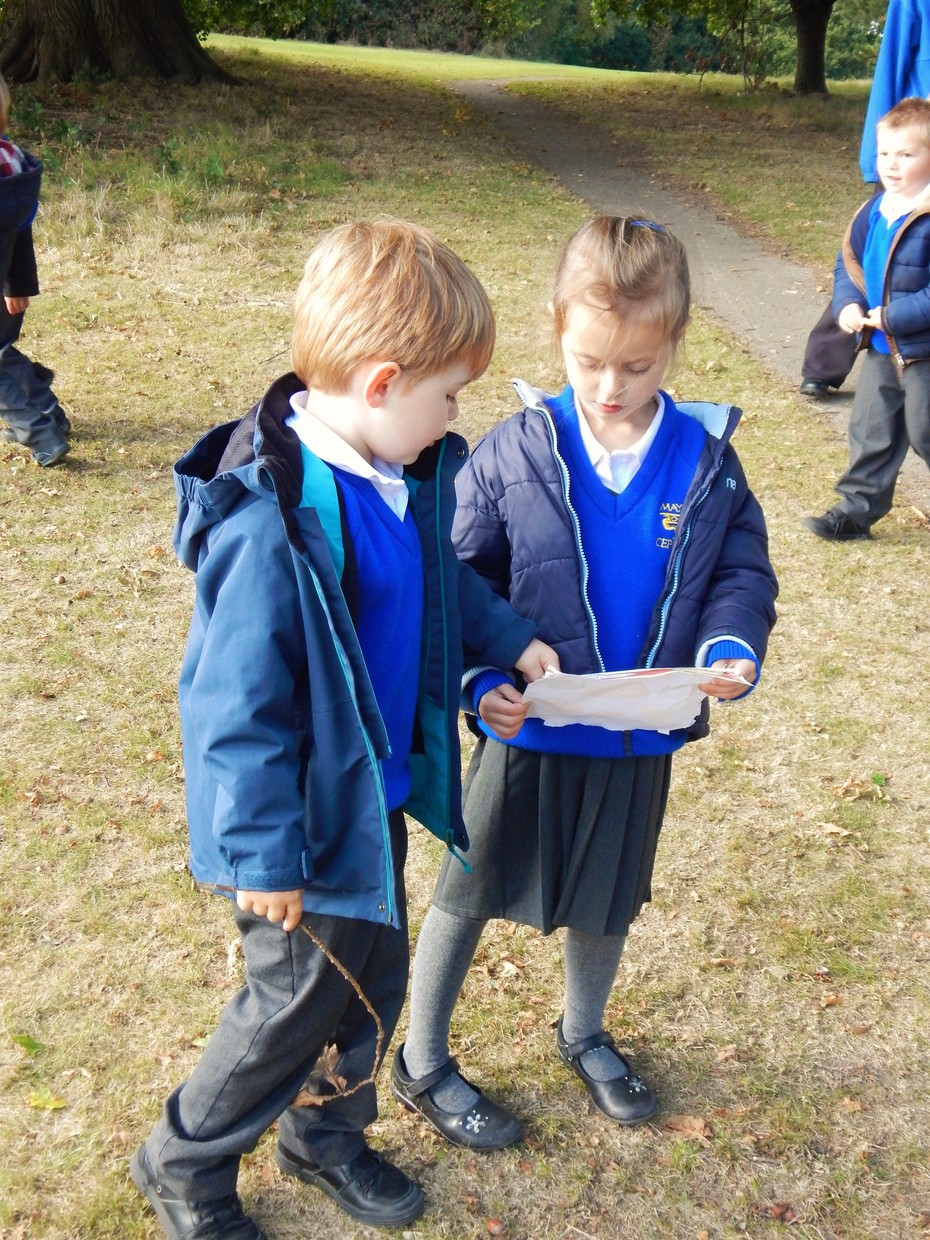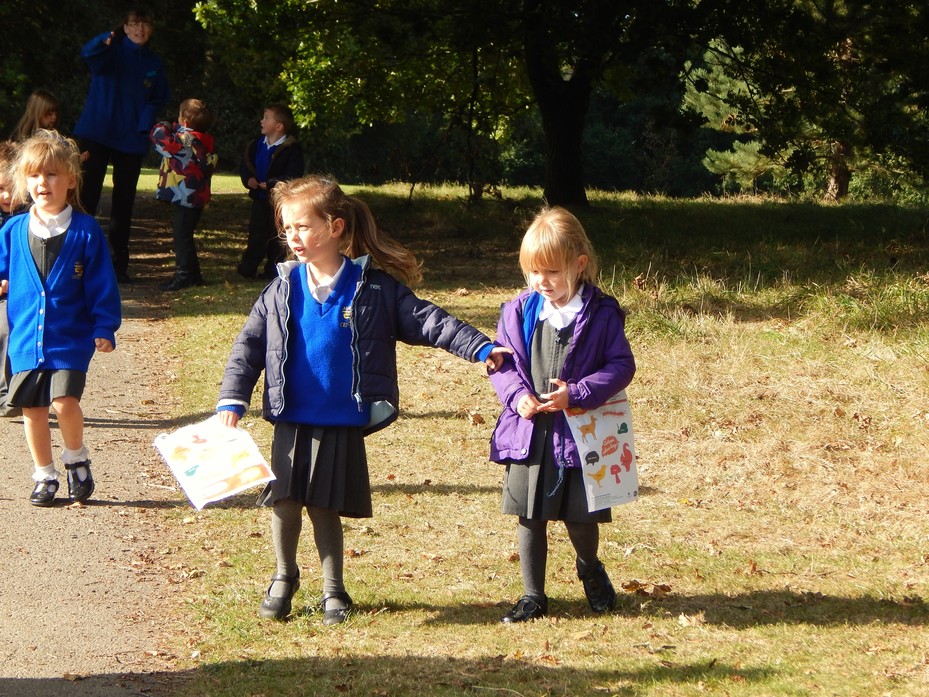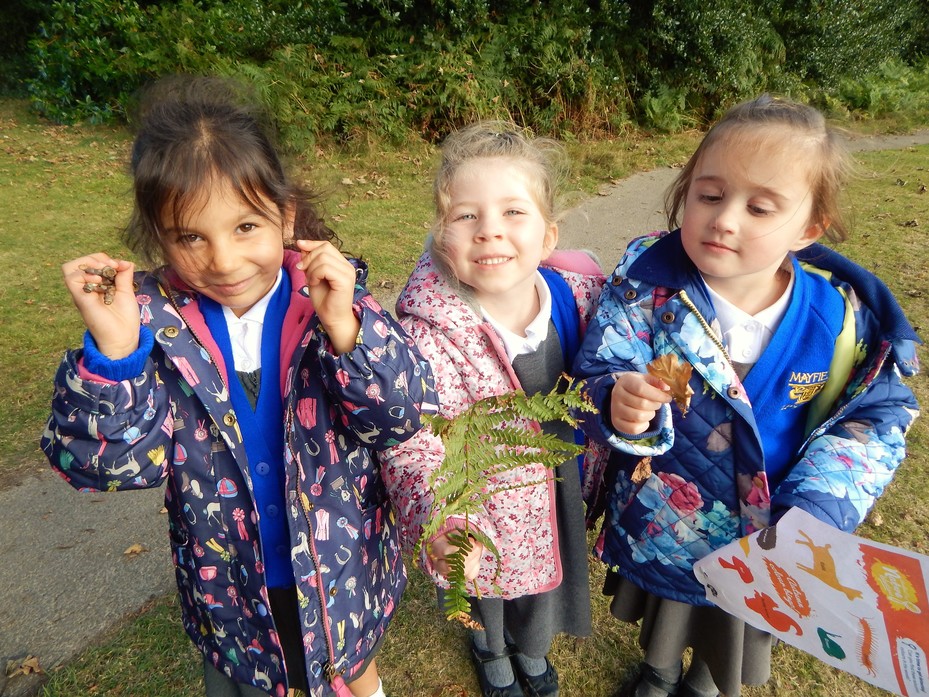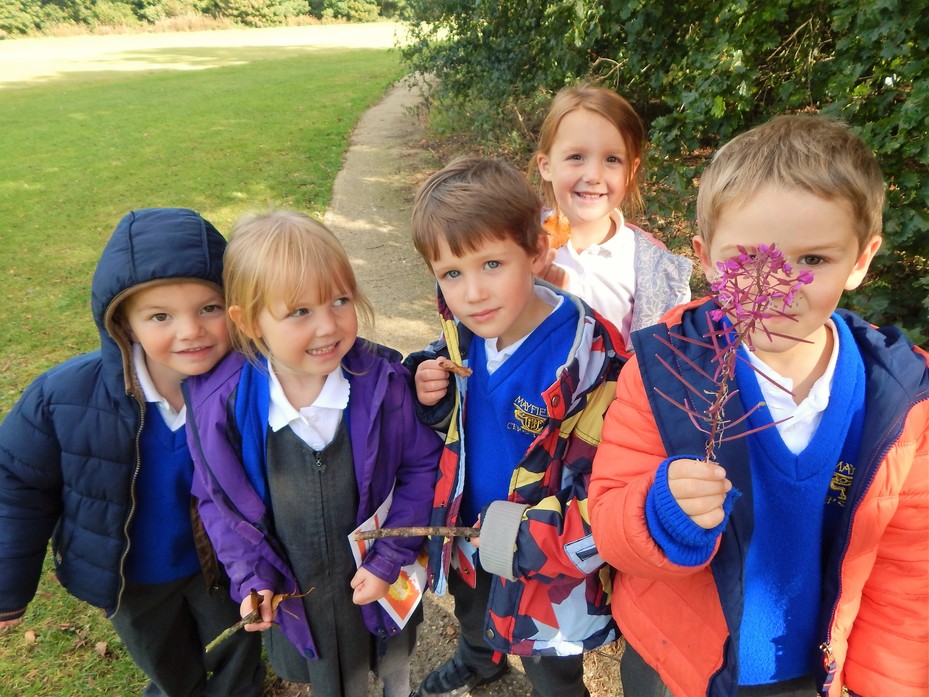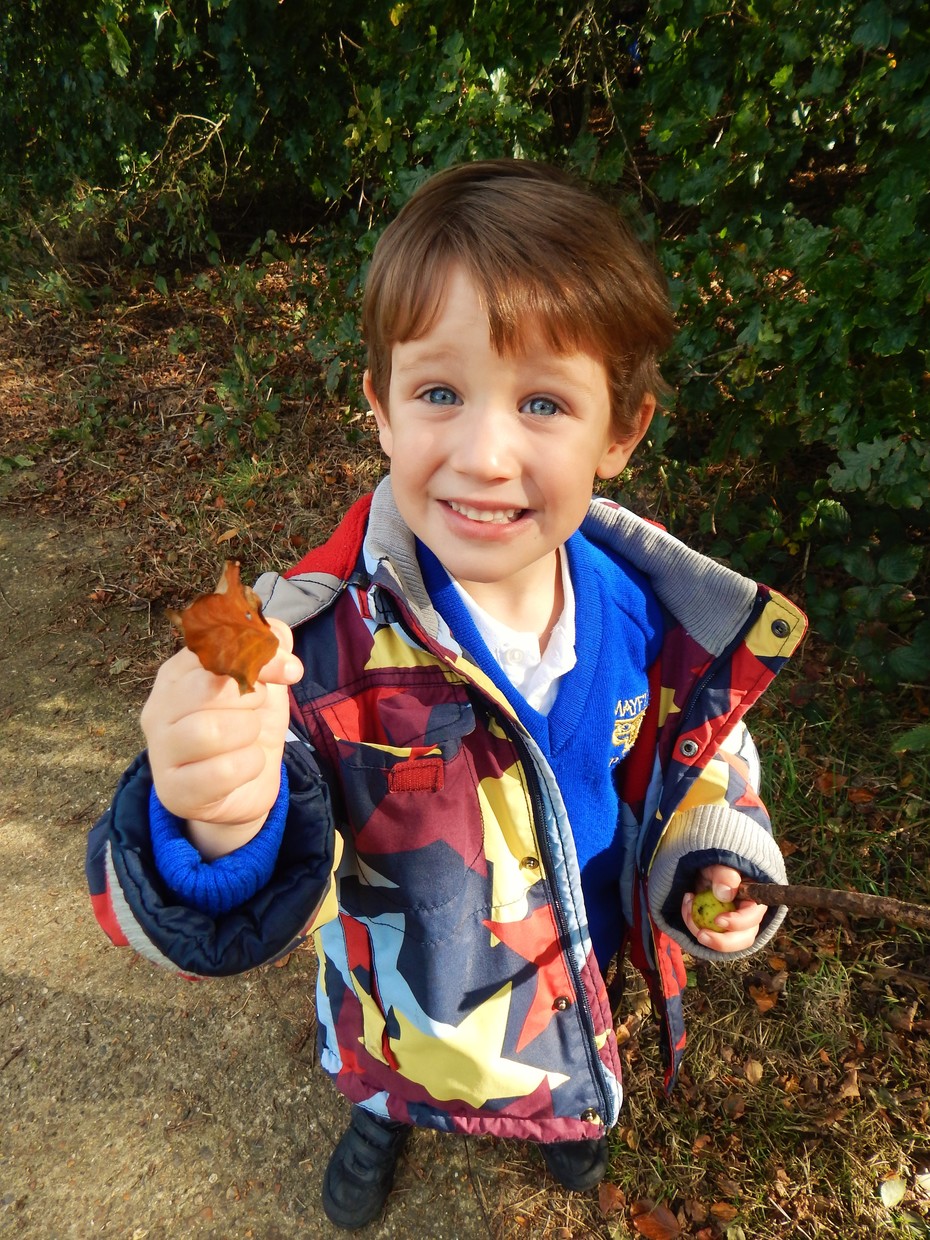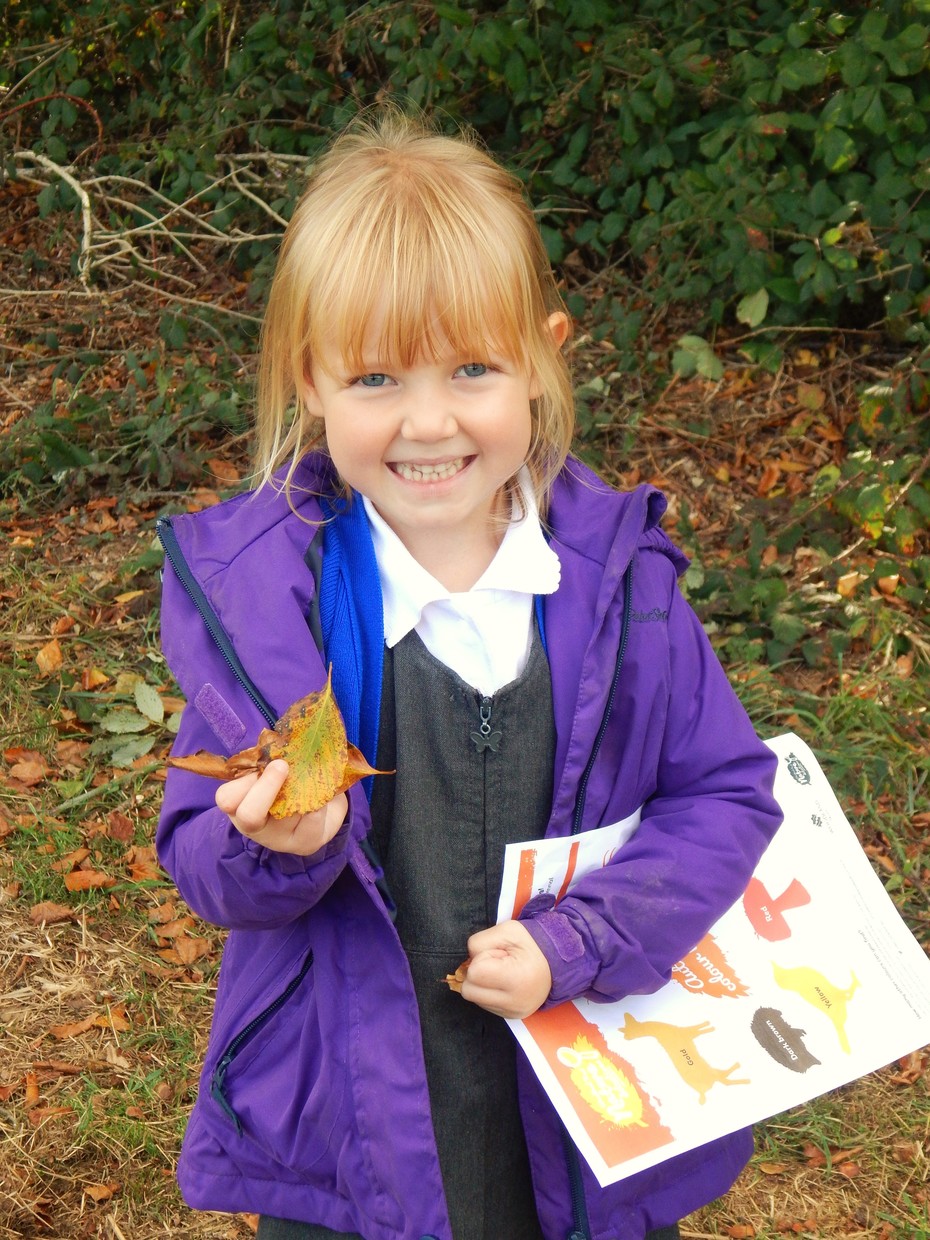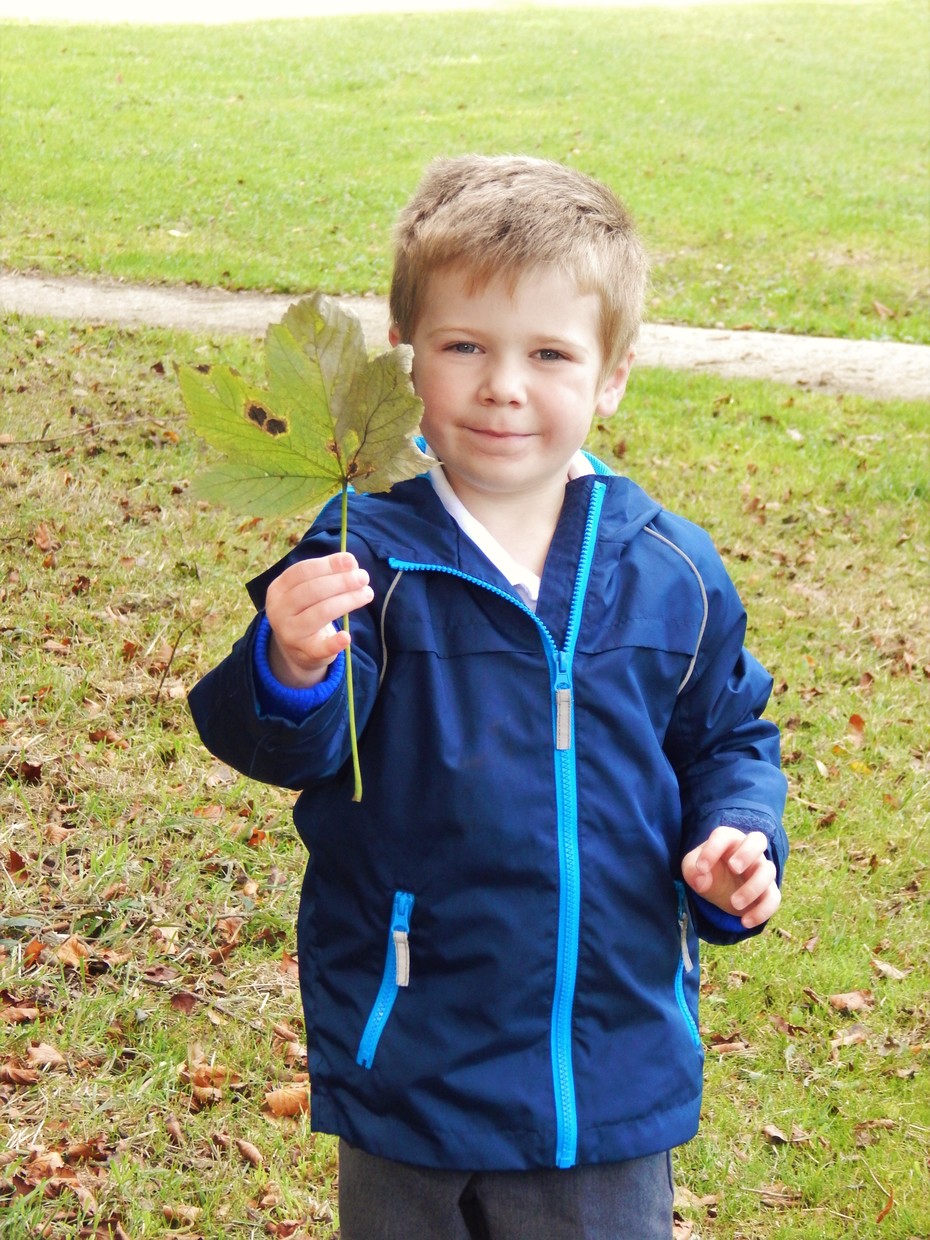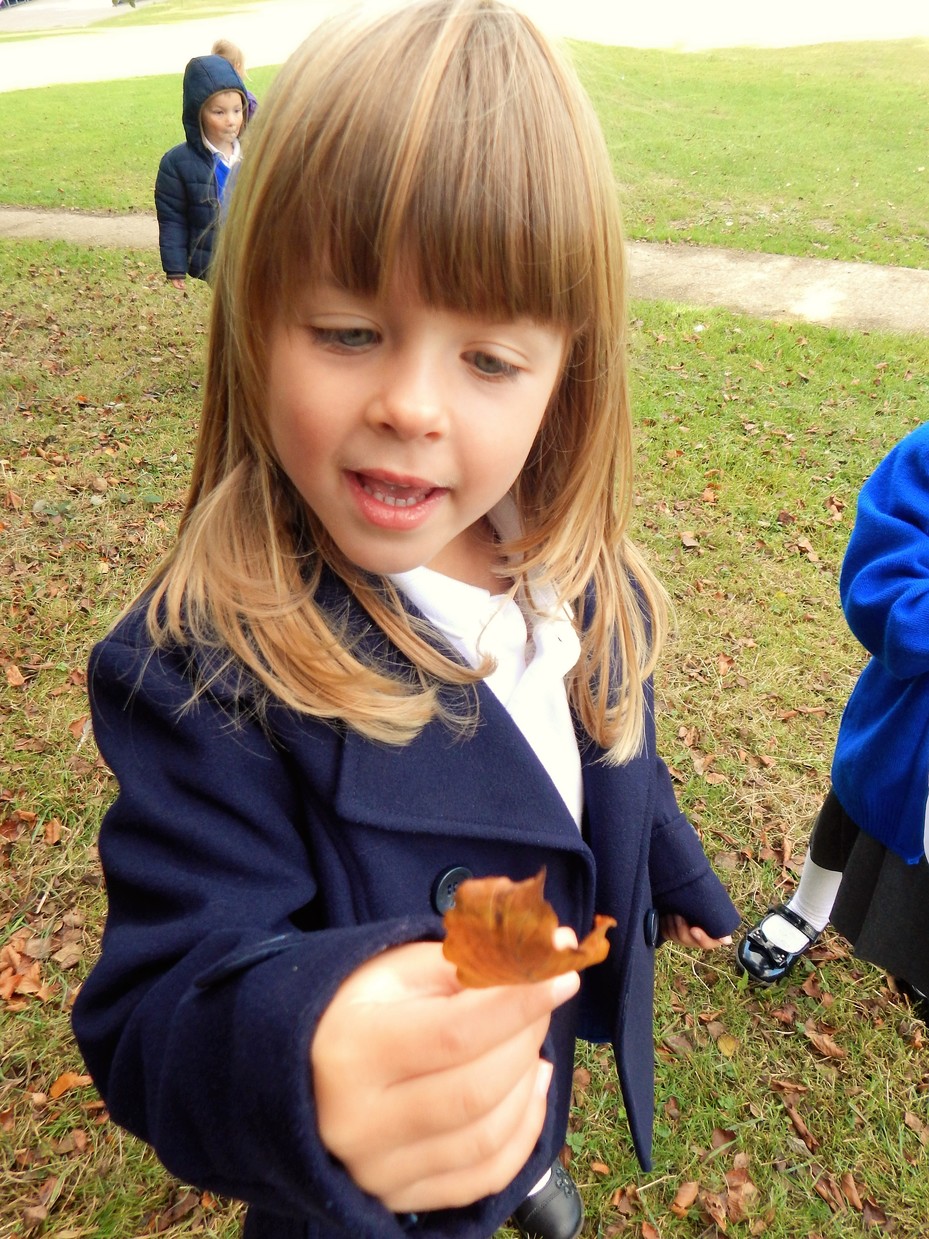 On Friday 14th October 2016 Mayfield Primary School celebrated the 950th Anniversary of The Battle of Hastings!
We had a 1066 themed day! We all came in dressed up, we acted out the story and we painted our own Saxon and Norman shields.