Robins Term 2
This term our topic will be 'Celebrations!' we will be exploring Diwali, Bonfire Night and Christmas! Remember to keep checking back to see all that we've been up to!
We started this term by learning about the Hindu festival of Diwali!
We made clay diva lamps, designed our own henna hand patterns, explored Rangoli patterns and created some lovely firework art!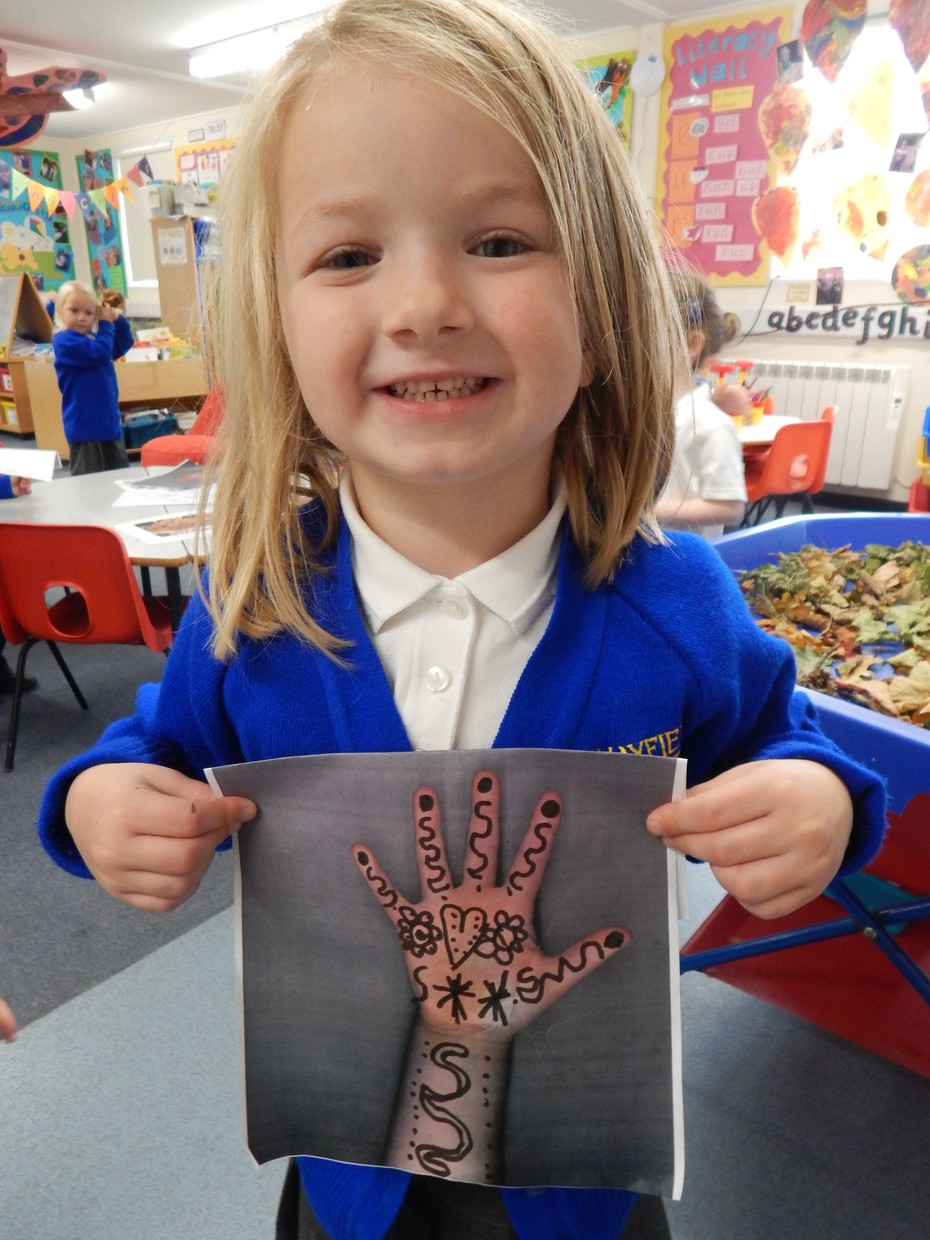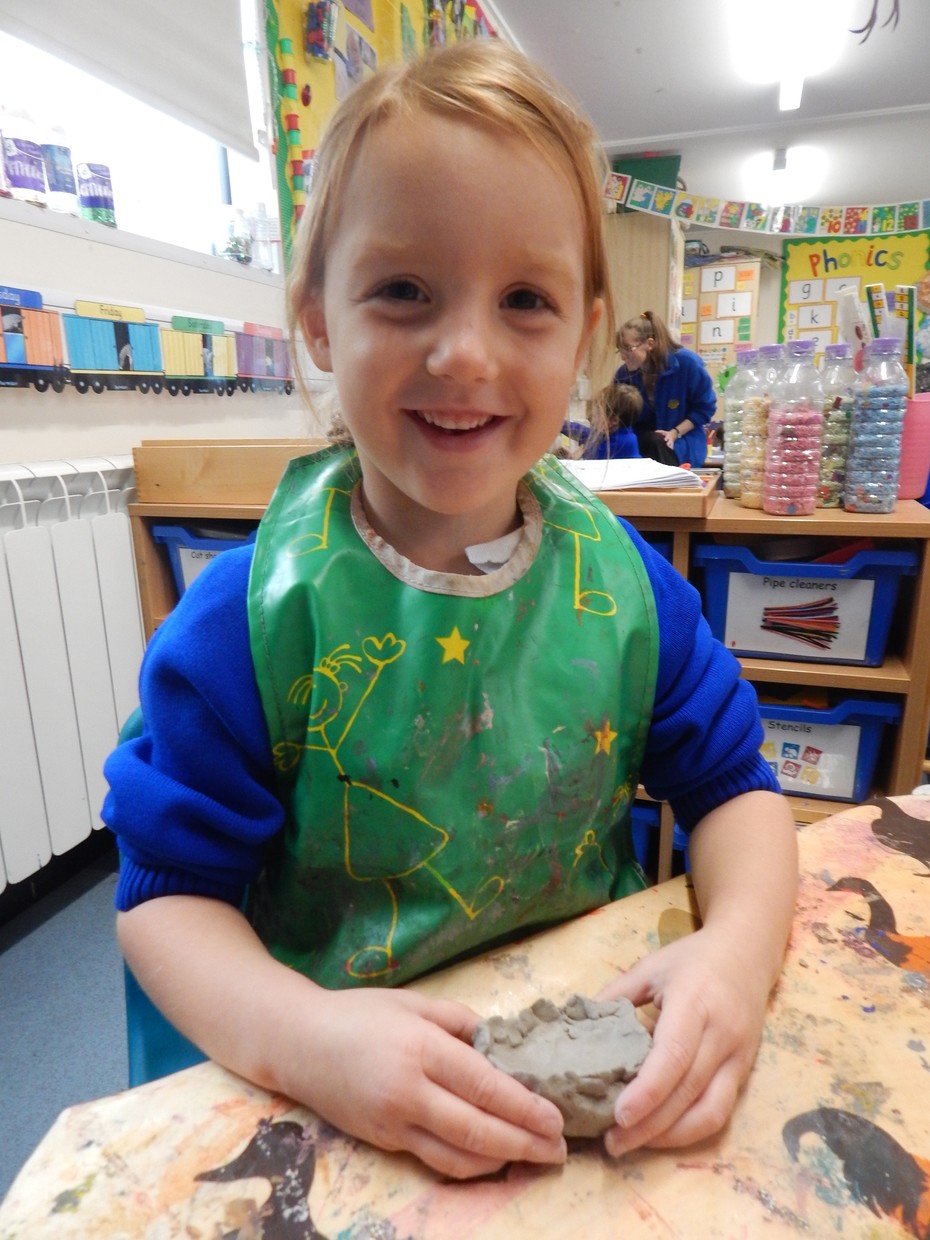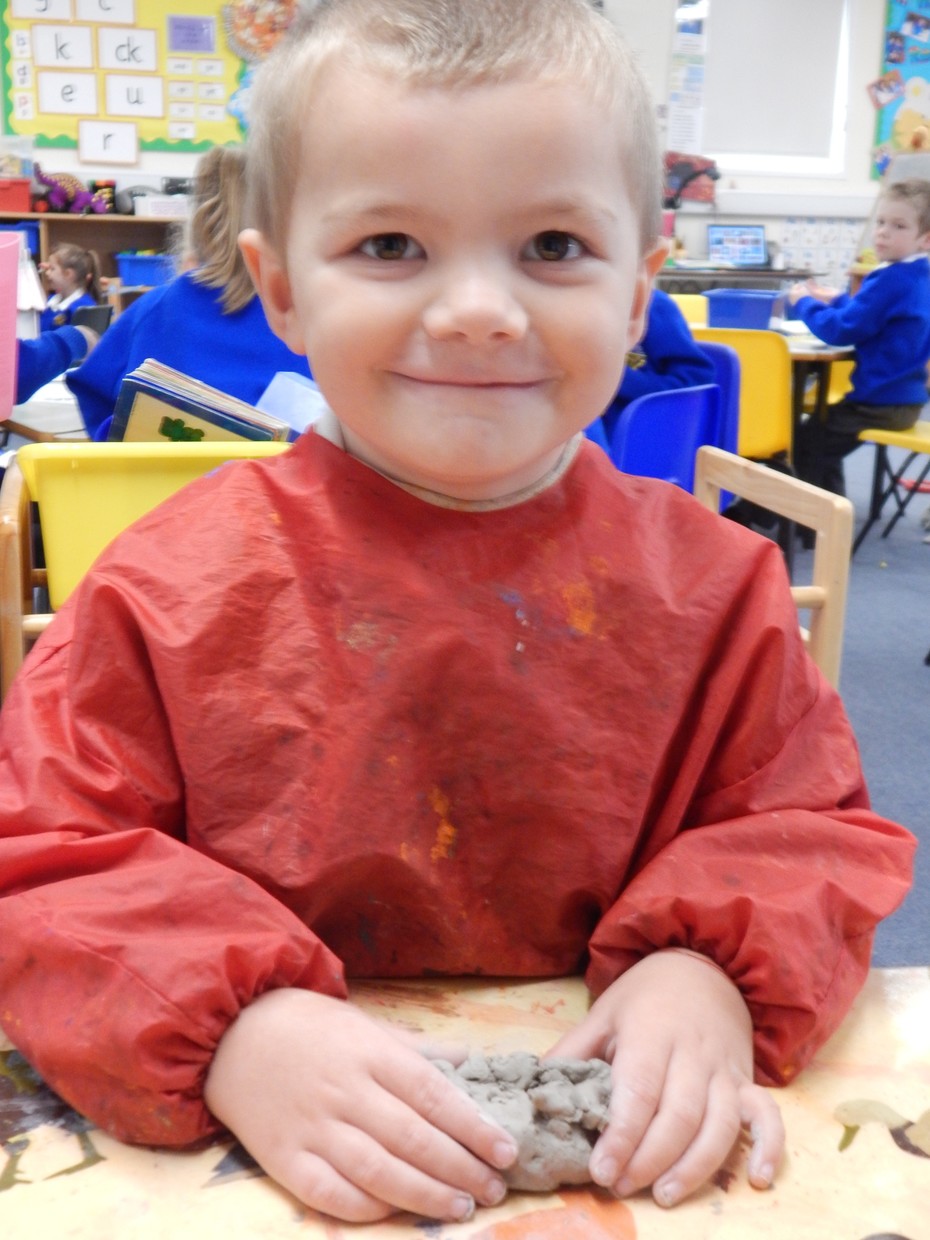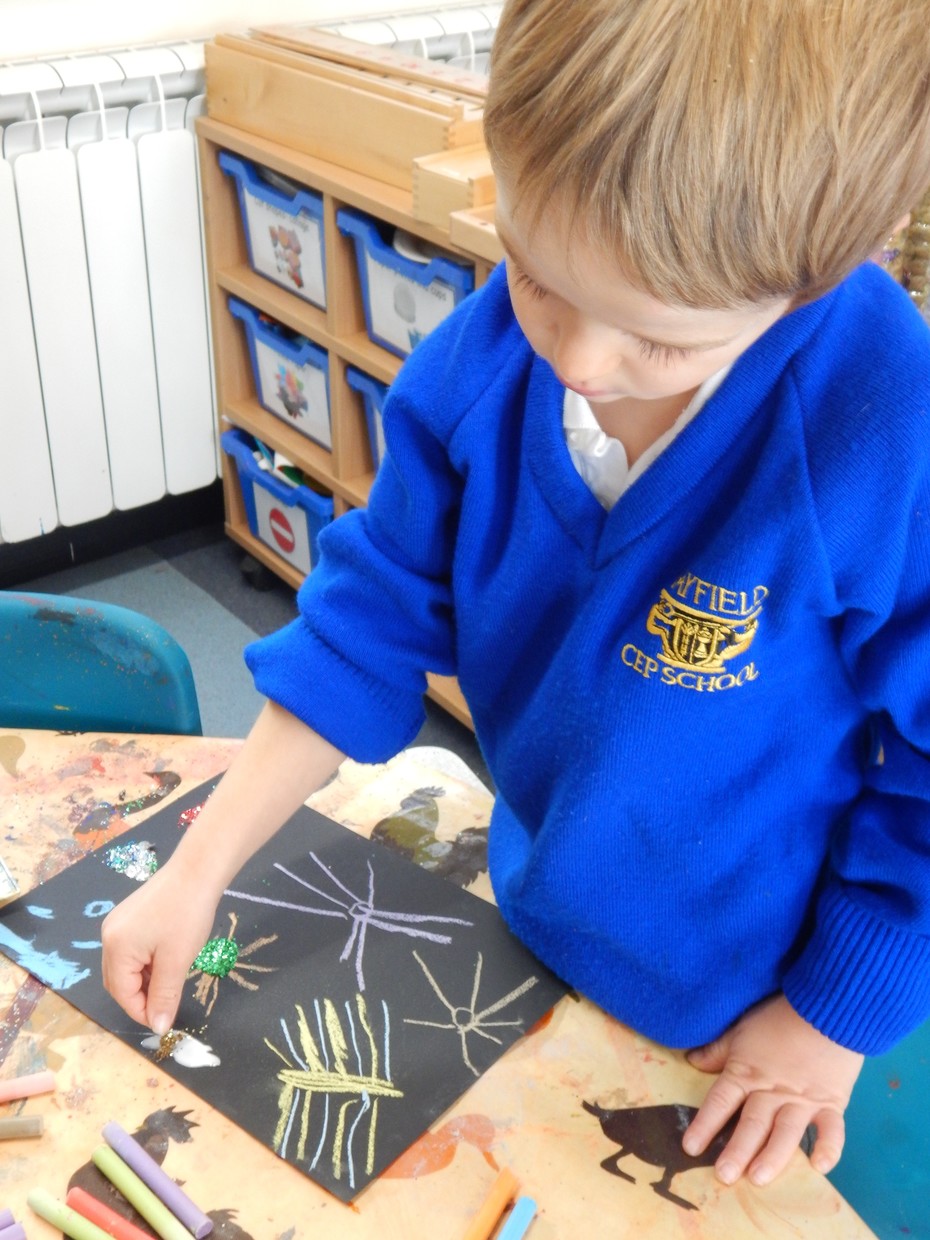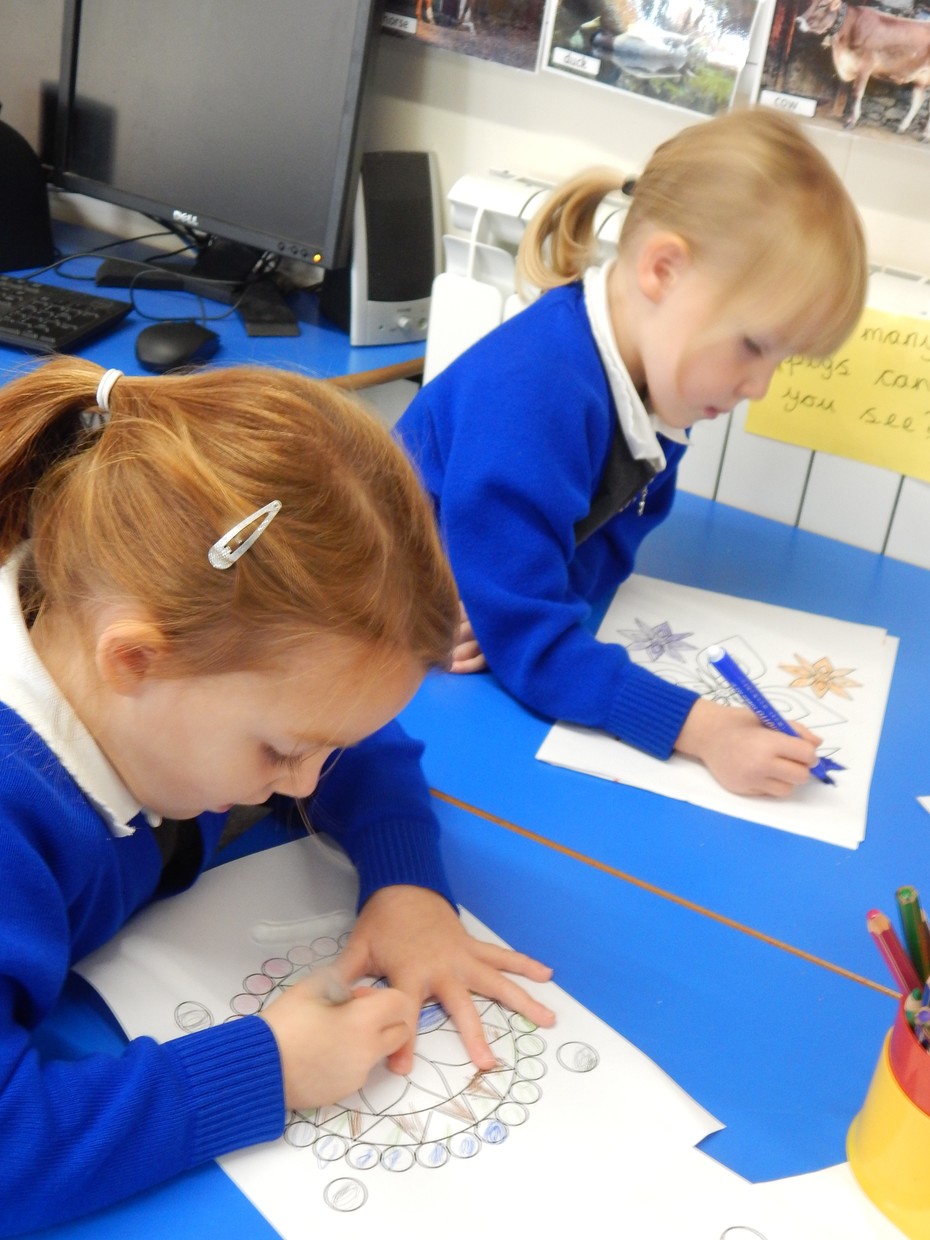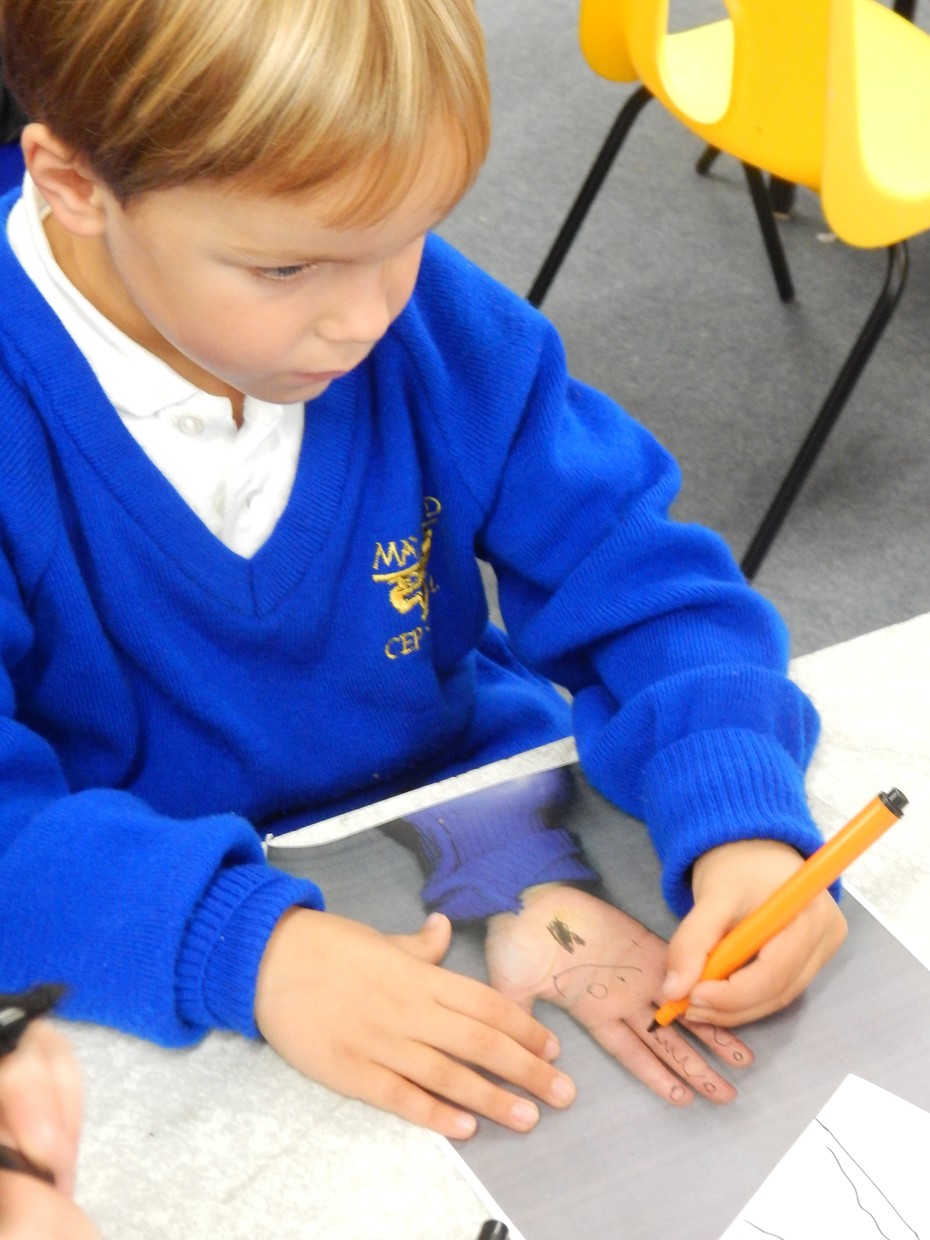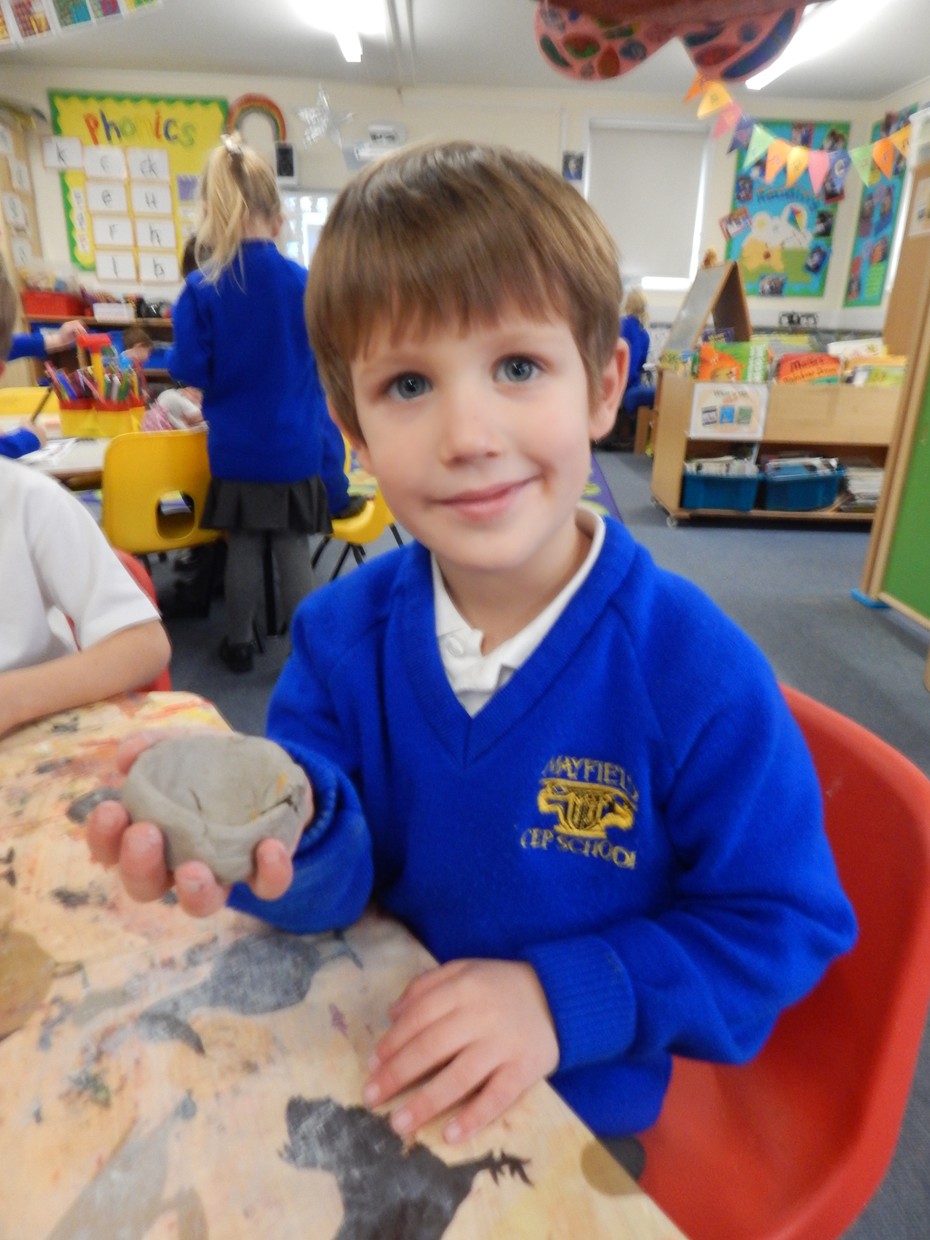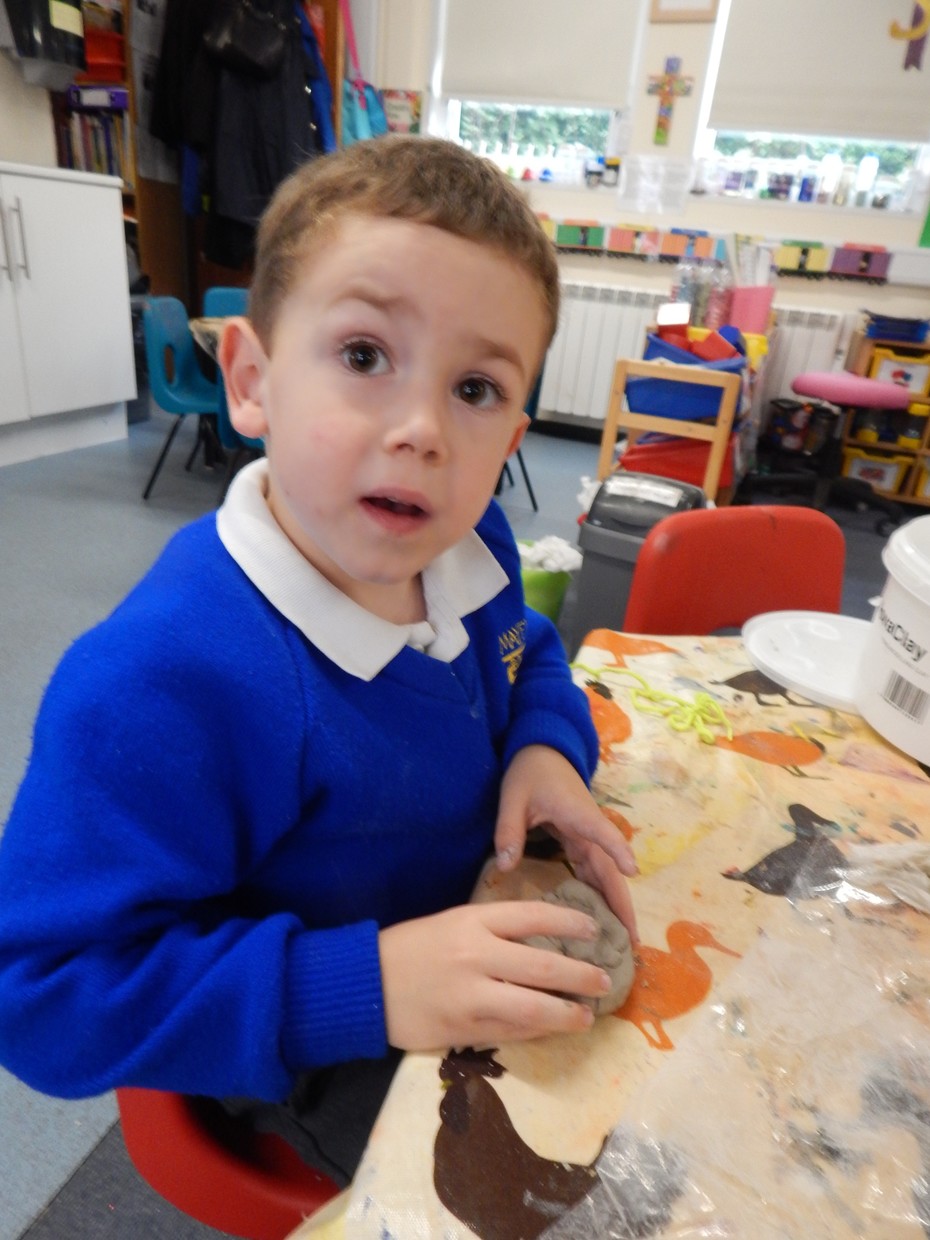 Look at our henna hand designs!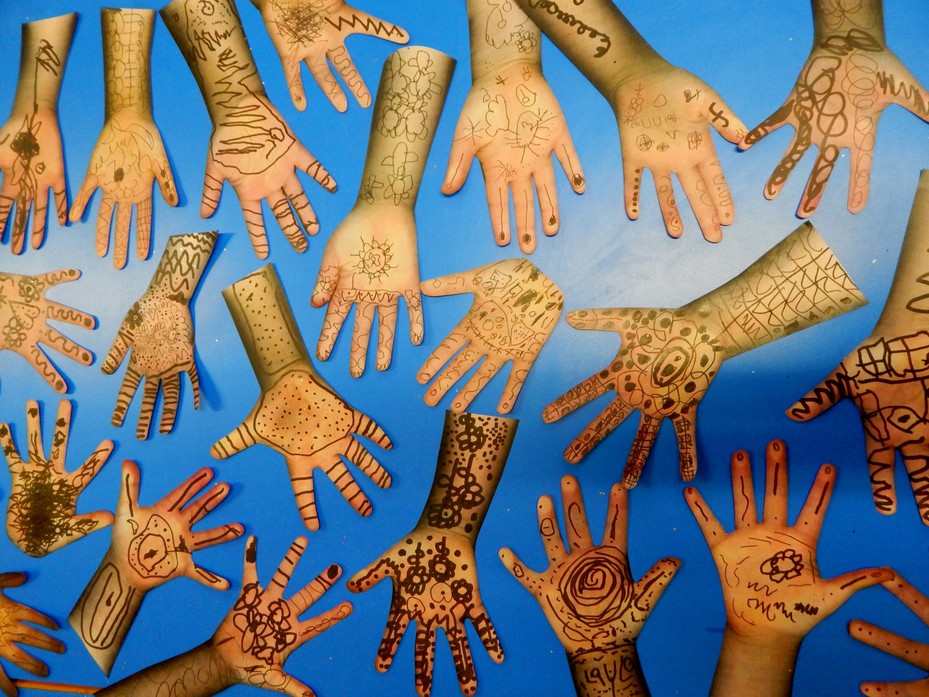 We've been celebrating Fireworks Night! We enjoyed splatter painting fireworks outside and got very messy!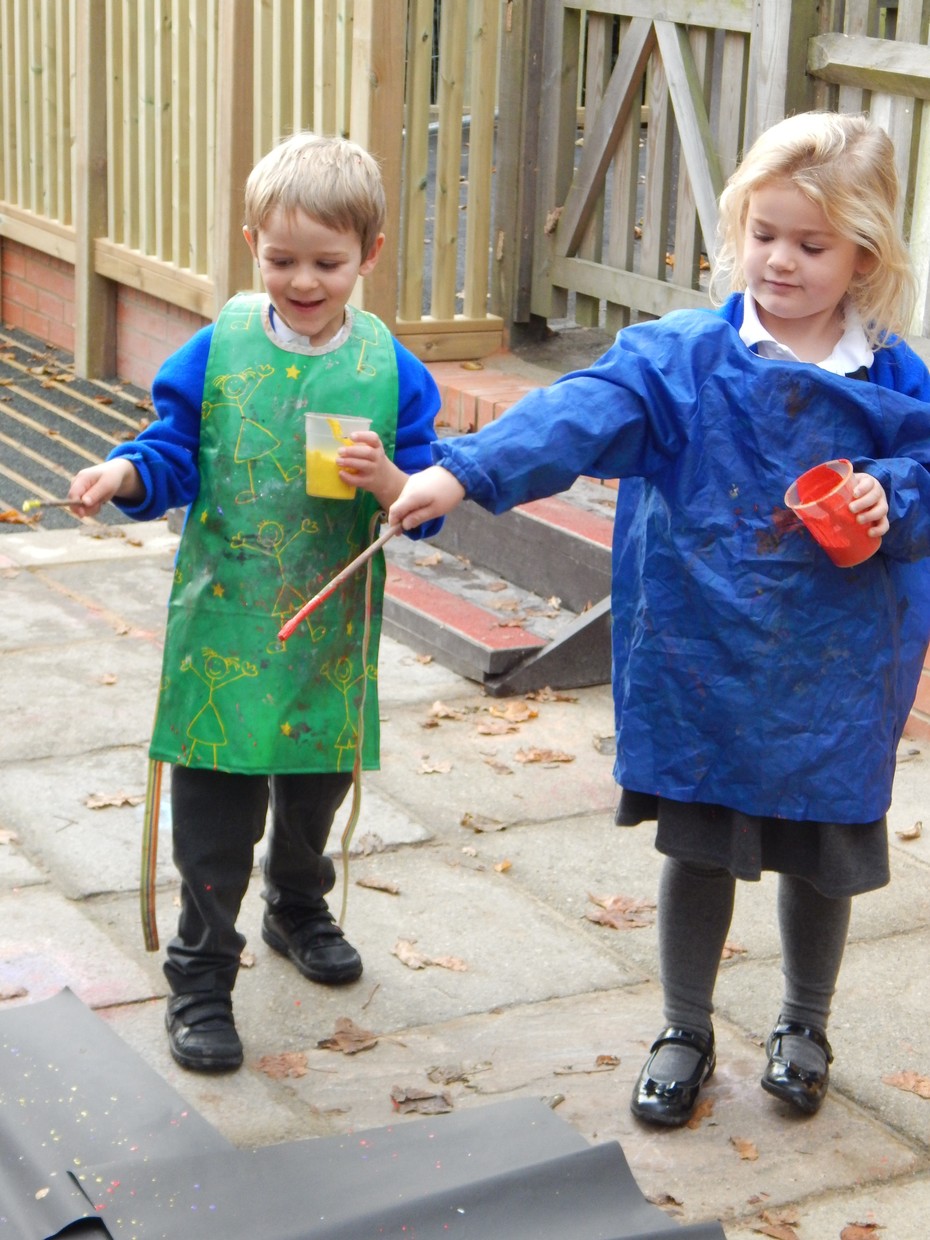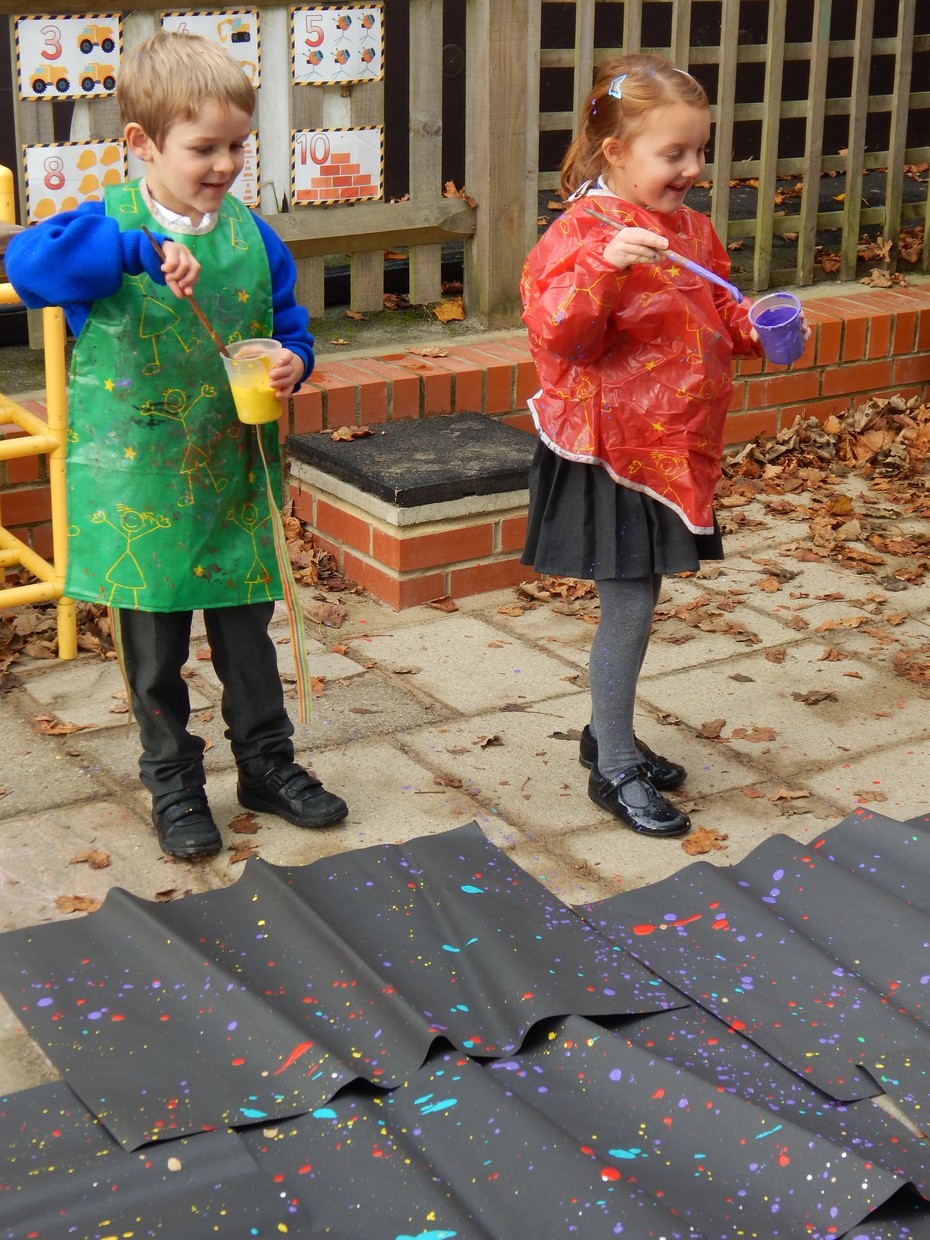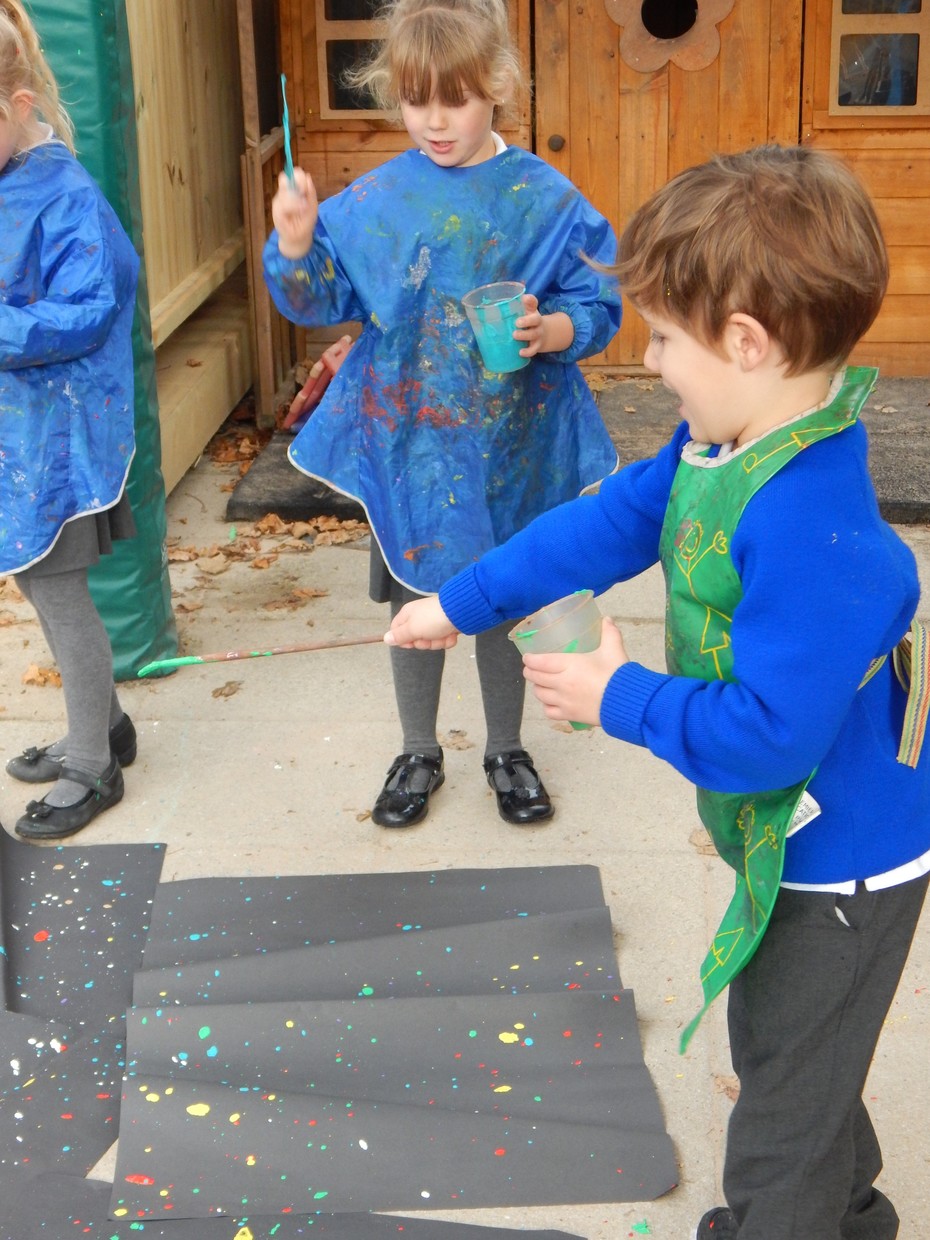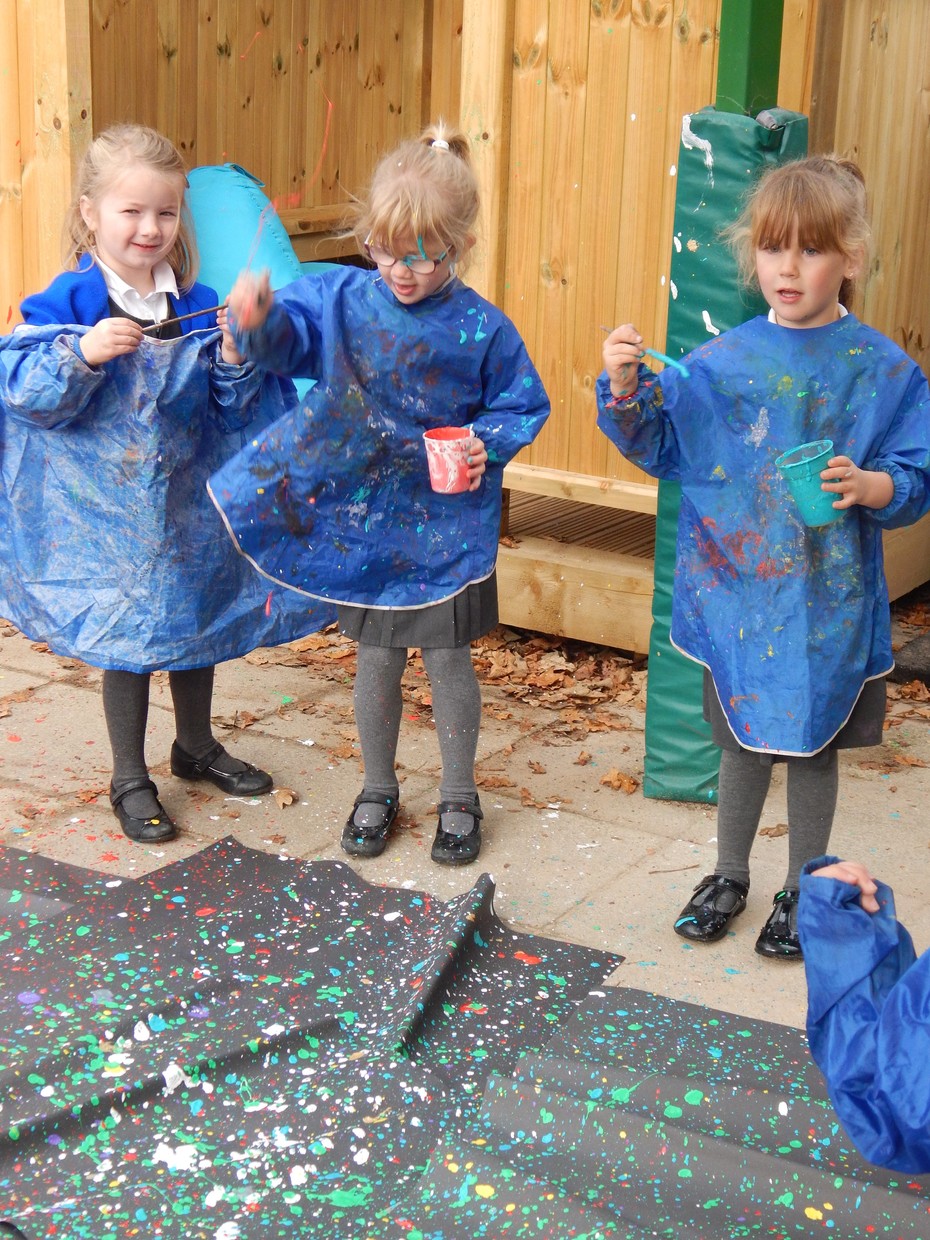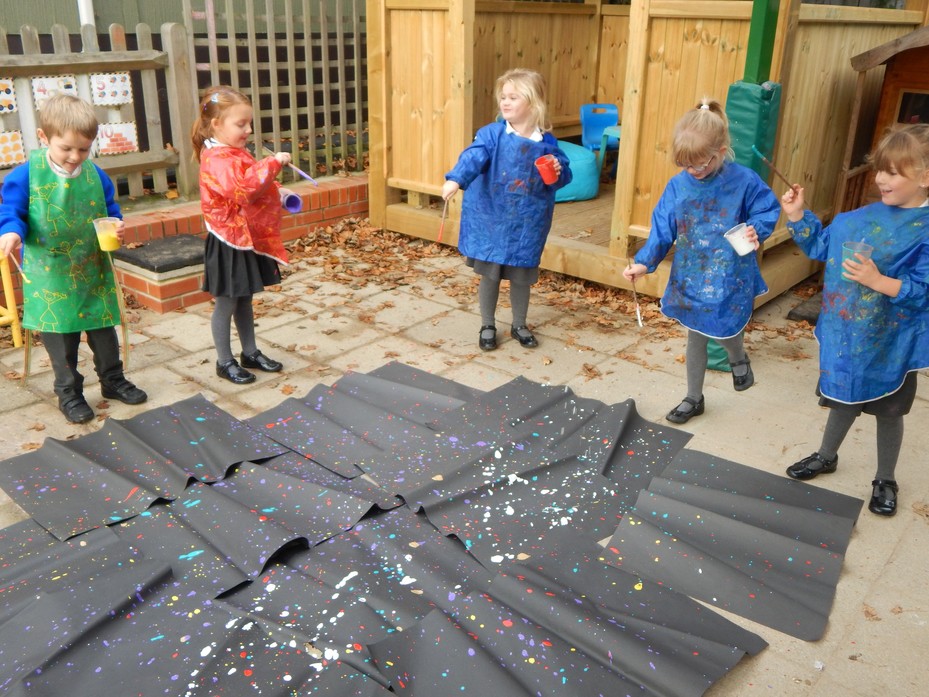 We've also been learning about 2D shapes! We went on a shape hunt around the school to see how many we could find!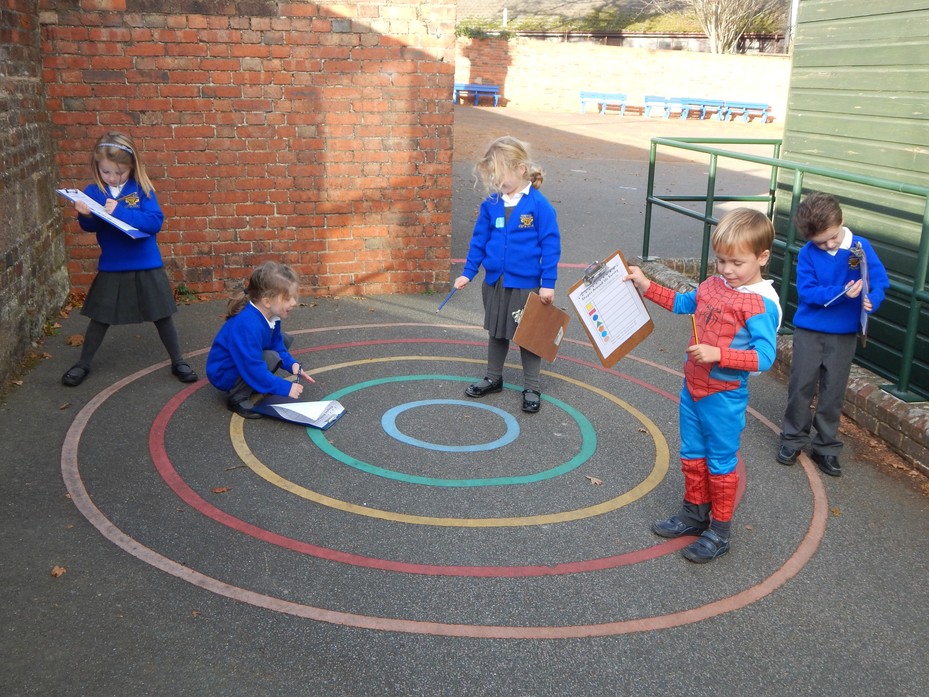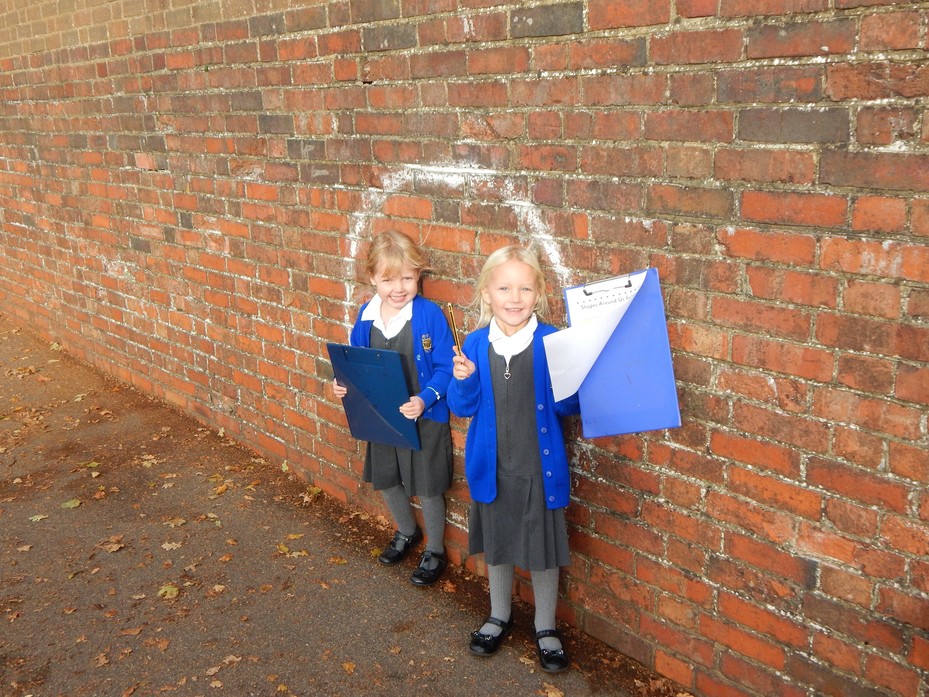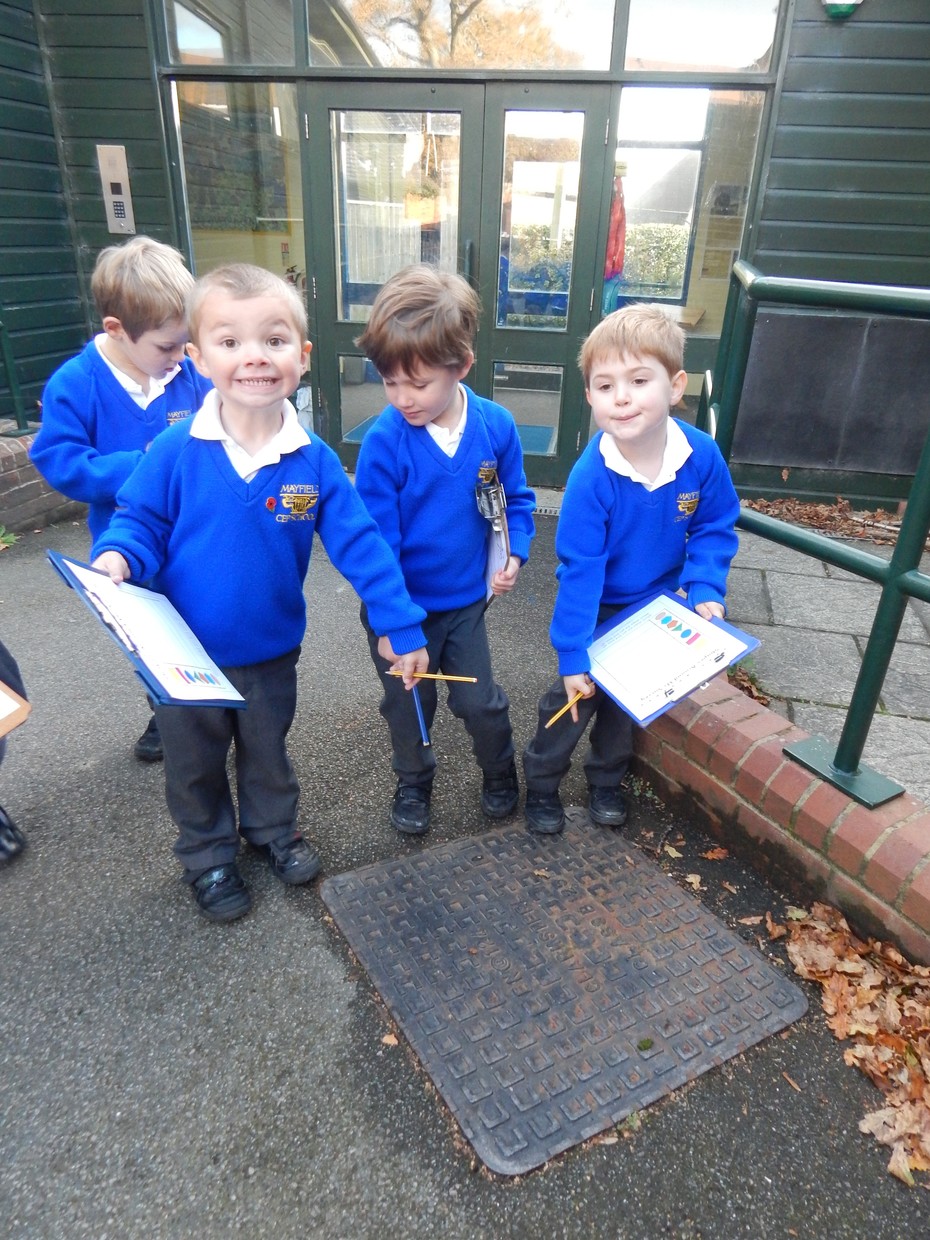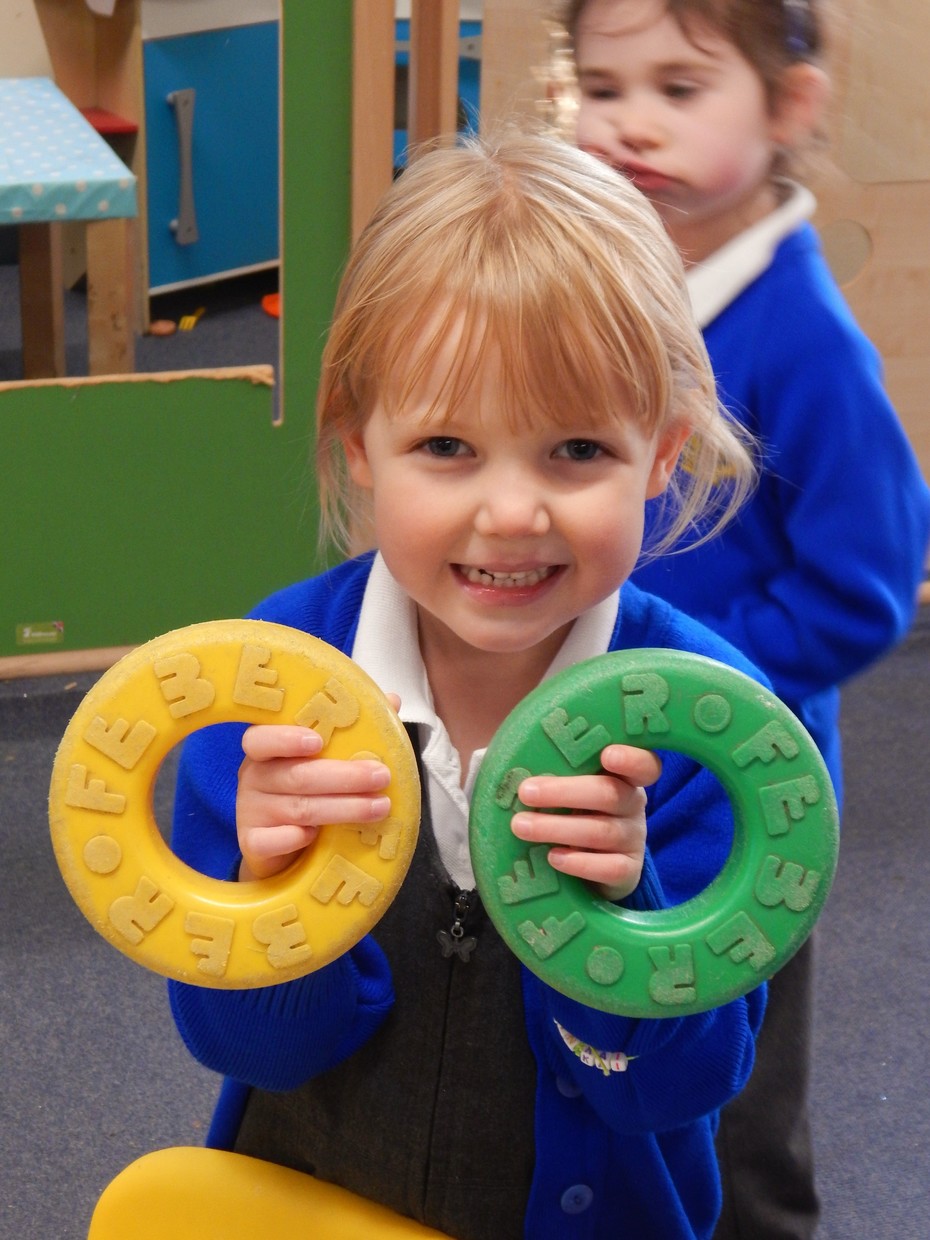 You could go on a shape hunt at home and see how many you can find!
On November 11th Robin's class remembered the soldiers who died in the wars. We reflected on our school value of Peace and made our own poppies.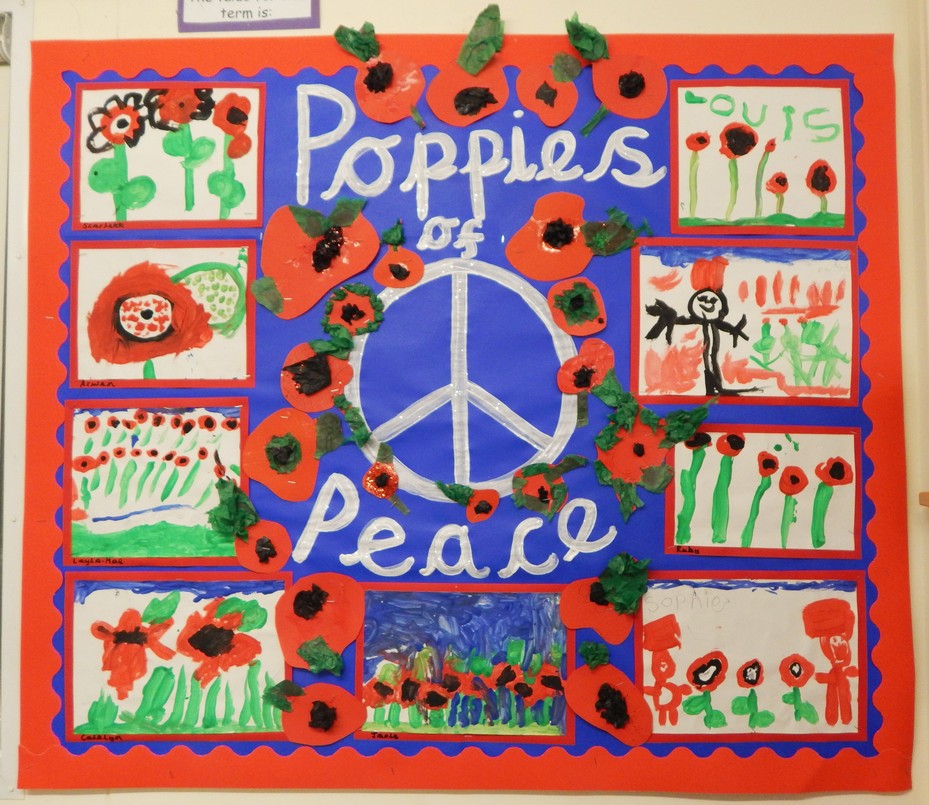 We finished November by marking Anti-Bullying week. We talked about our feelings and how our actions can make others feel. We designed our own superheros to help stop bullying and on November 18th we had a Superhero dress up day!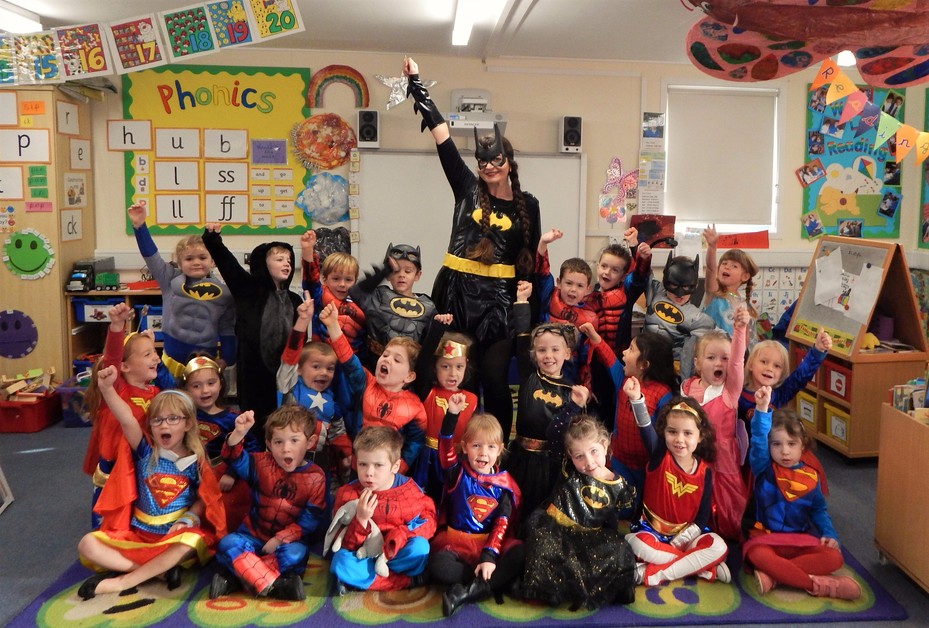 It's December, which means we're feeling festive in Robin's class!
We made curly bearded Santa's to decorate the school!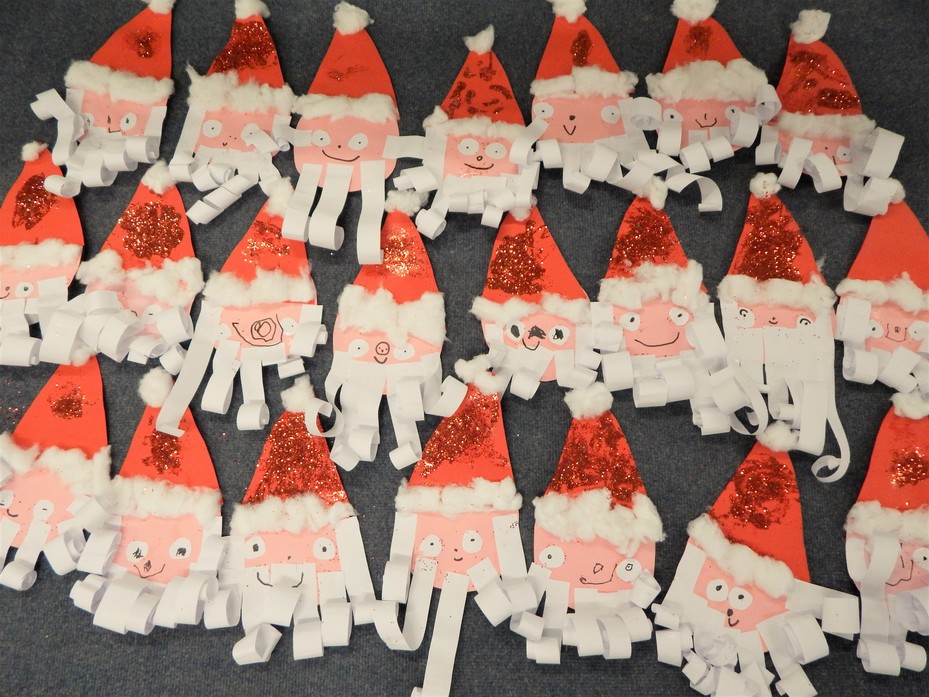 We've also began opening our class advent calendar!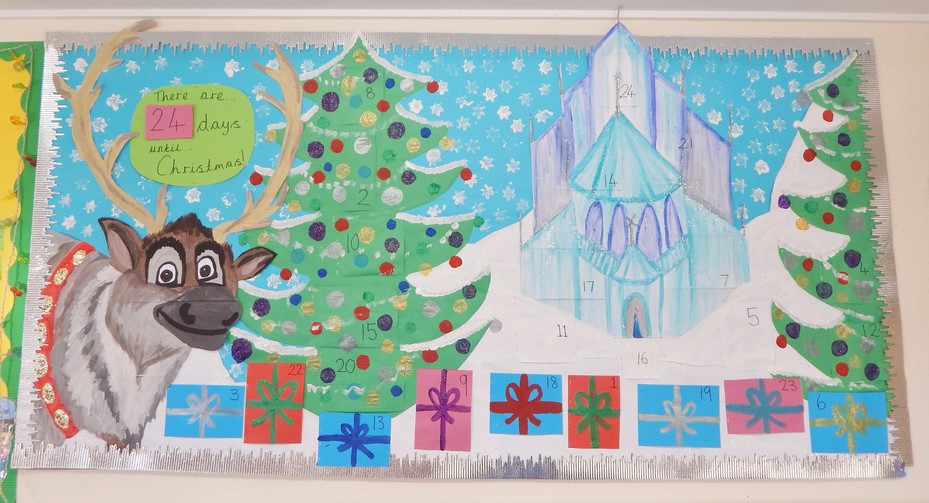 Then on the 1st of December we had a very special delivery, by Elf Mail from the North Pole!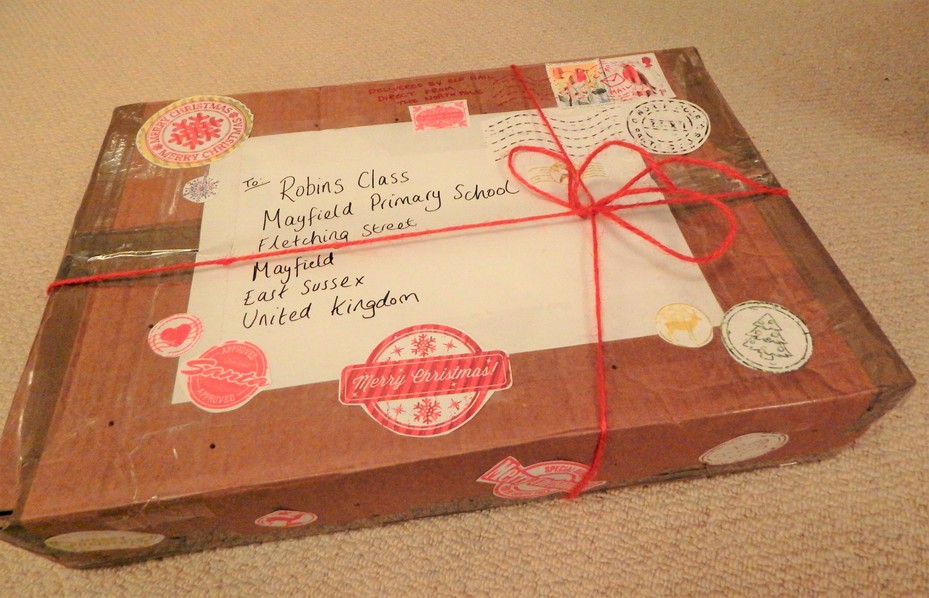 It was our very own 'Elf on the shelf'!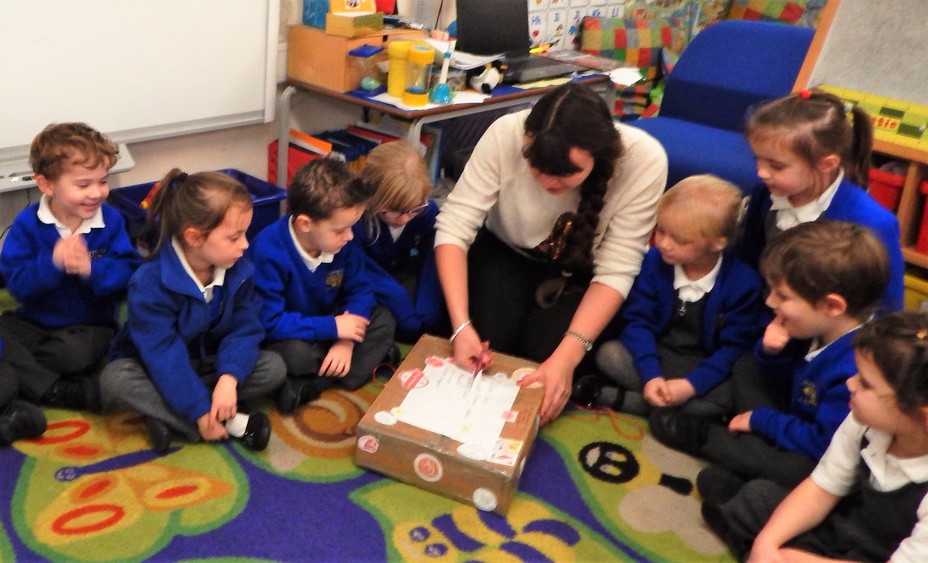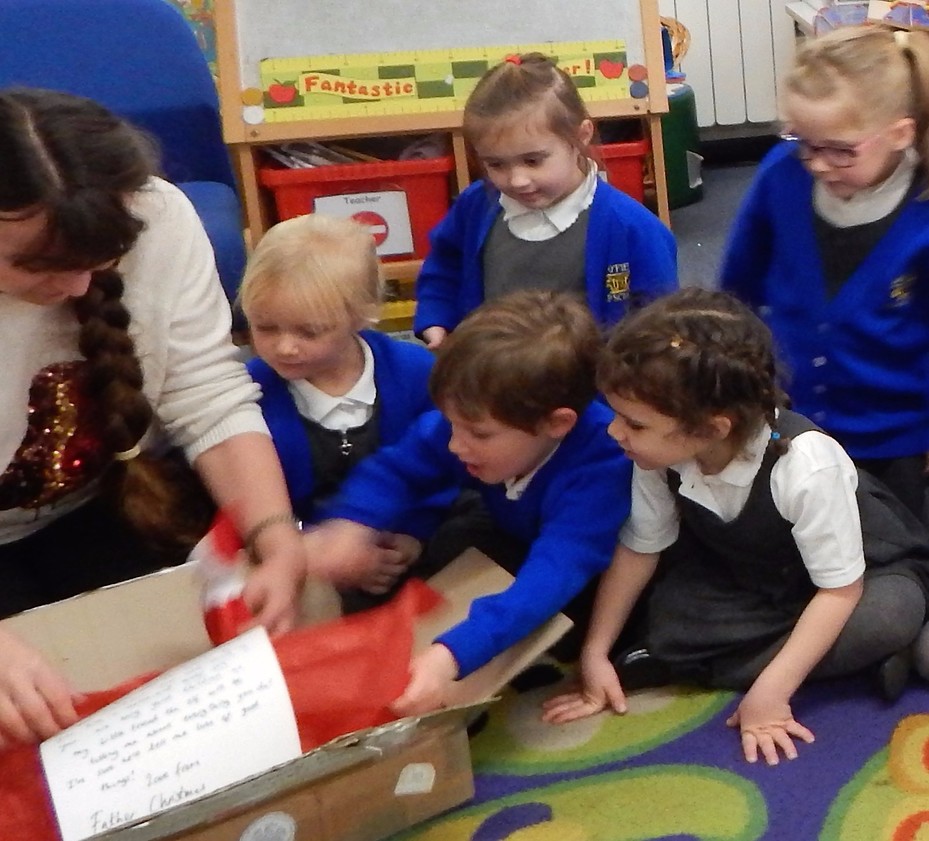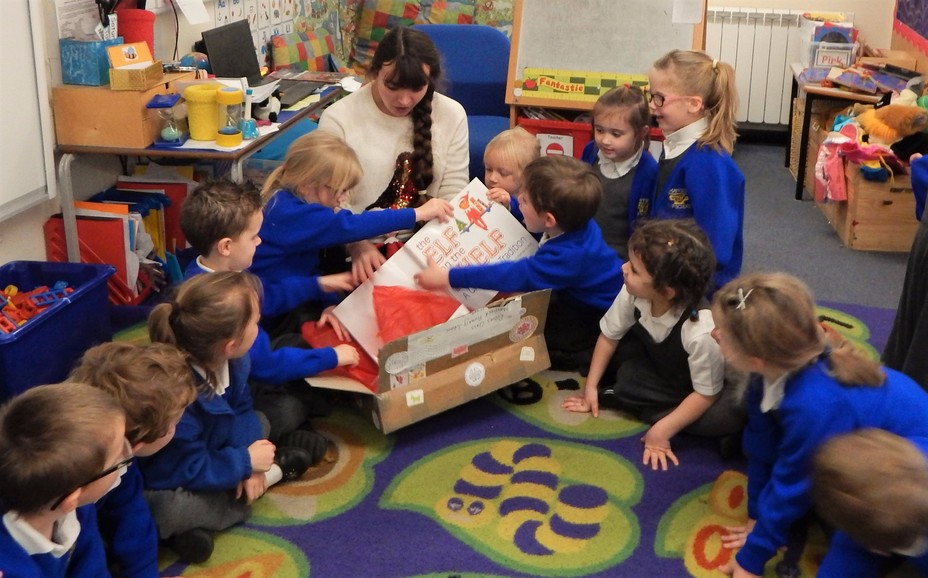 We read his story and found out all about how he flies back to the North Pole at night to tell Santa about all we've been up to in Robin's Class!
Our first Elf mission was to give him a name, we couldn't choose, so we all wrote down our ideas and we let him choose! He chose "Fred".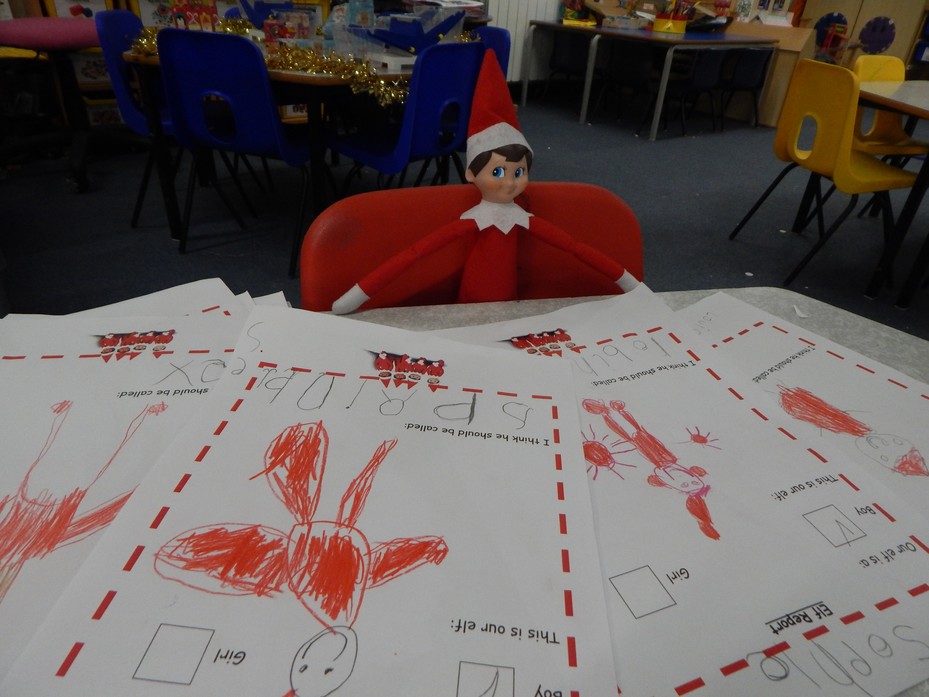 Keep checking back to find out all about Fred's adventures!
On December 2nd we decorated lanterns for the late night shopping evening in Mayfield village, our creations looked beautiful lit up for the evening!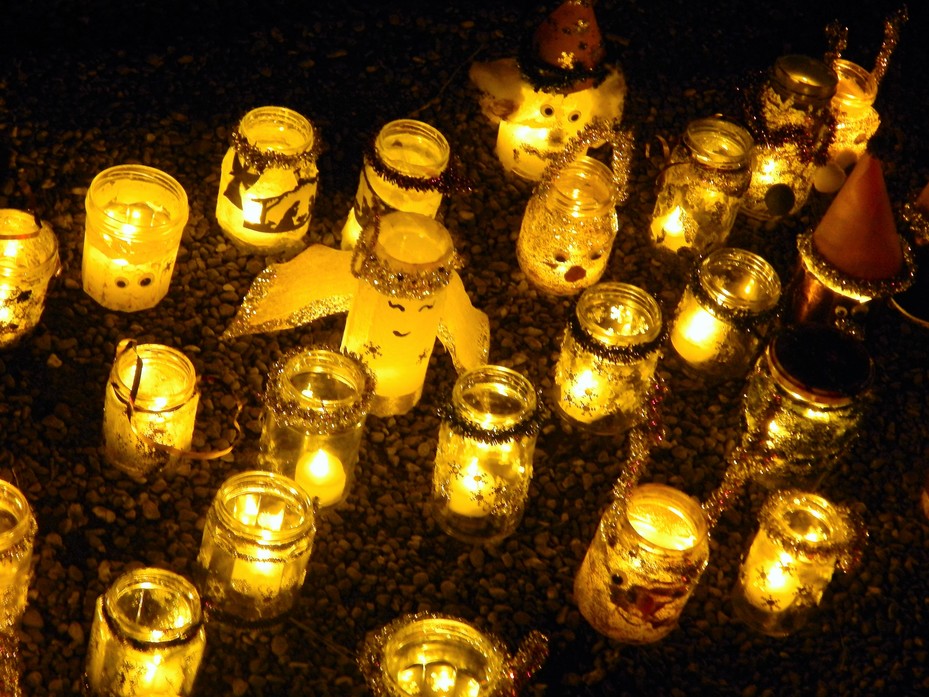 Even our maths work is feeling festive this term!
We've been exploring weight through Santa's sorting office! Weighing presents to help out the Elves!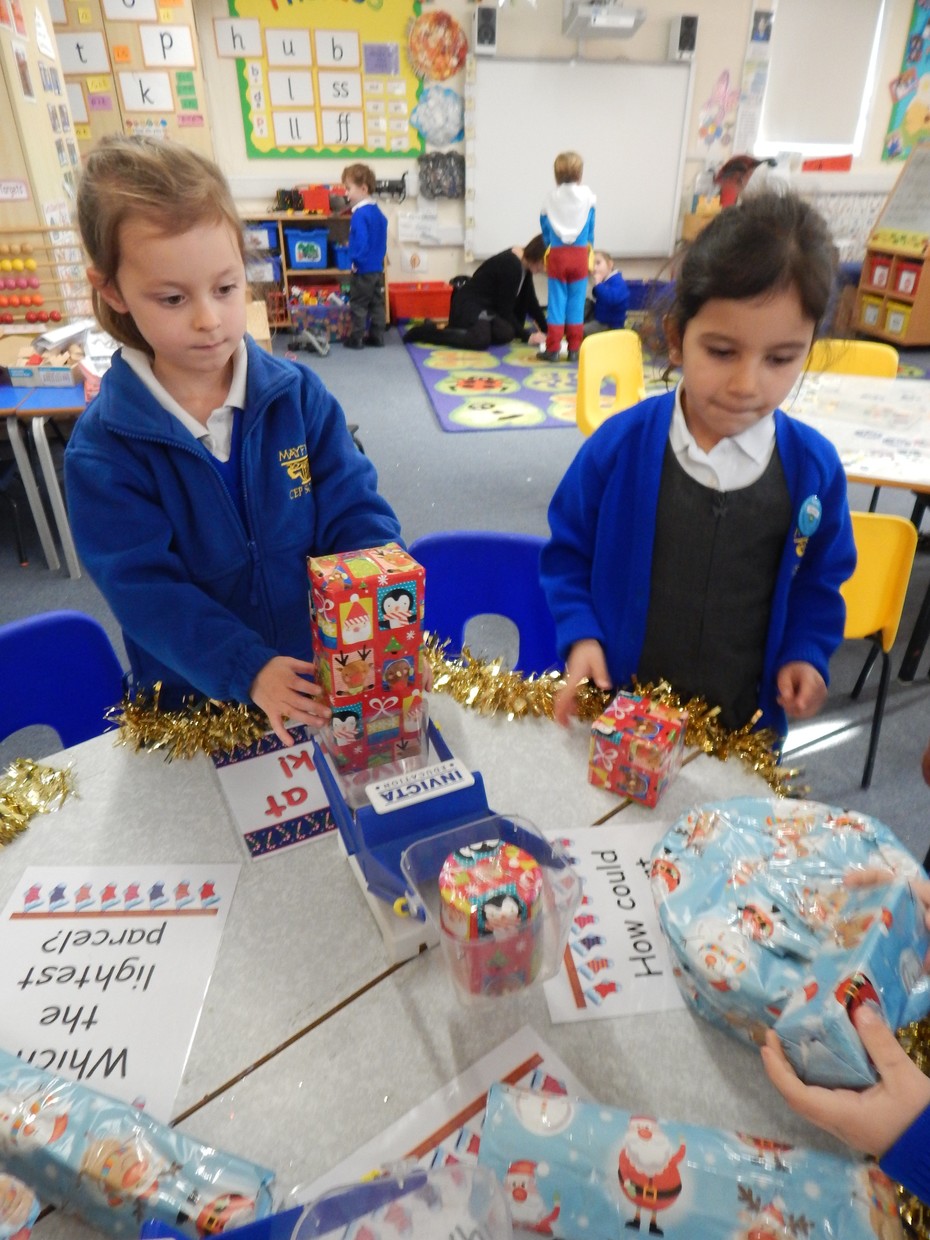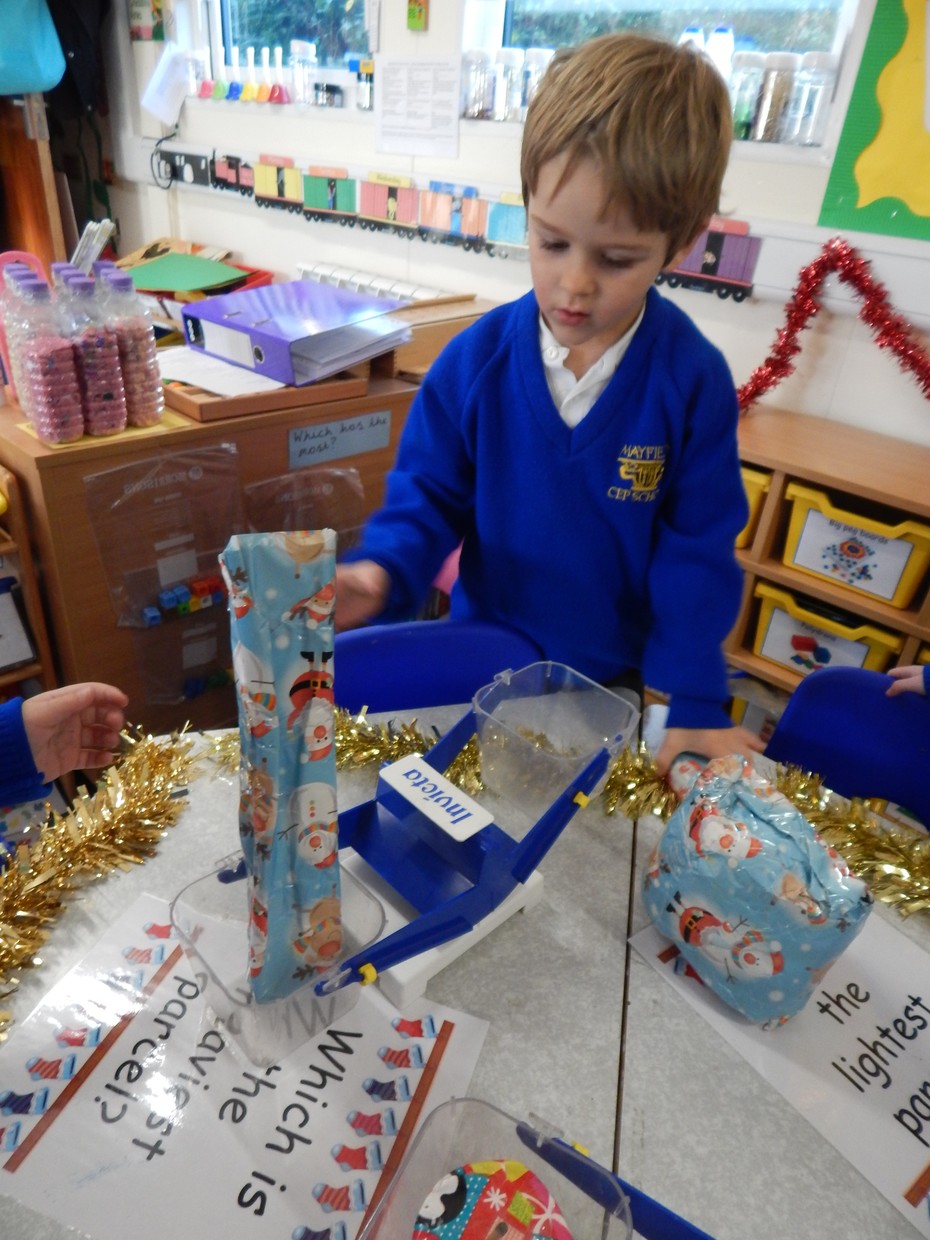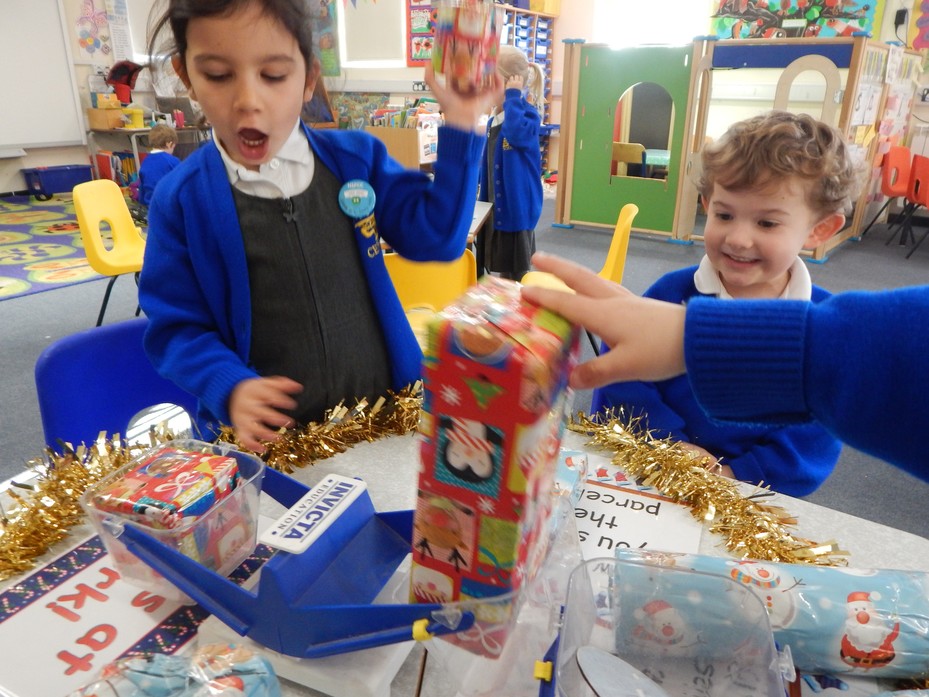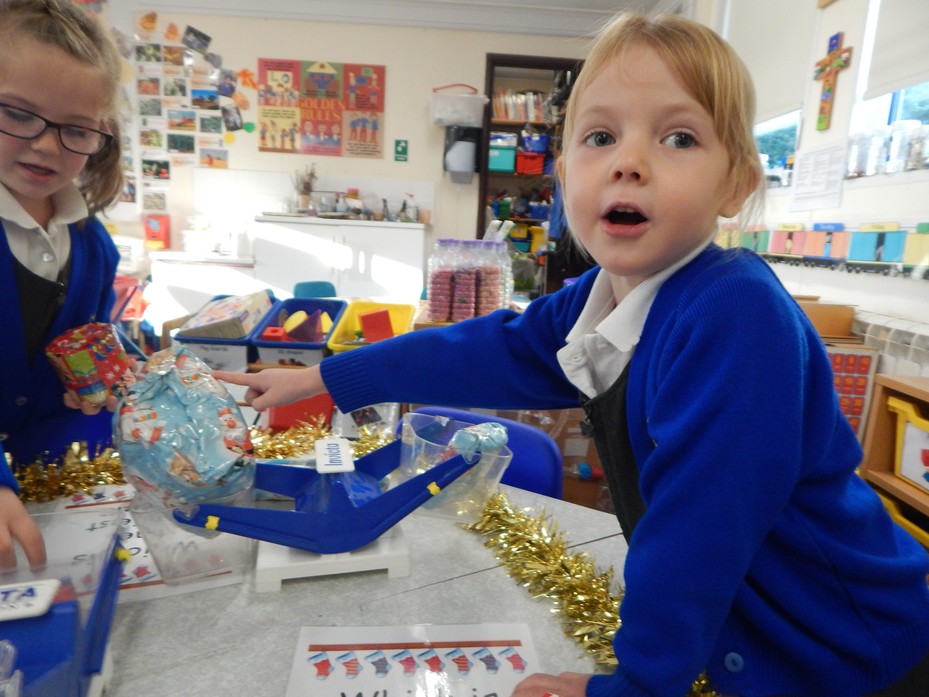 We're enjoying exploring our Christmas role-play areas inside and outside the classroom!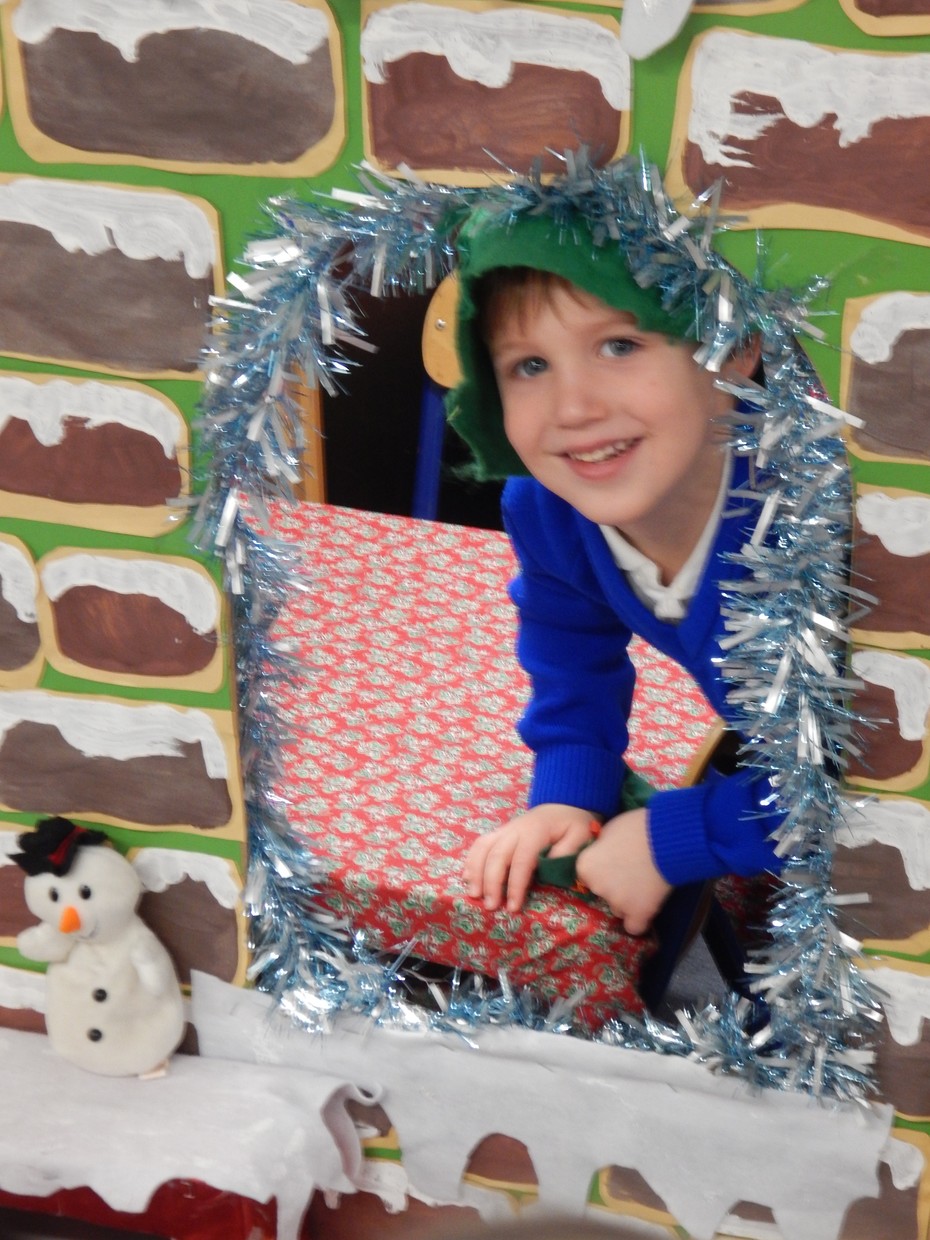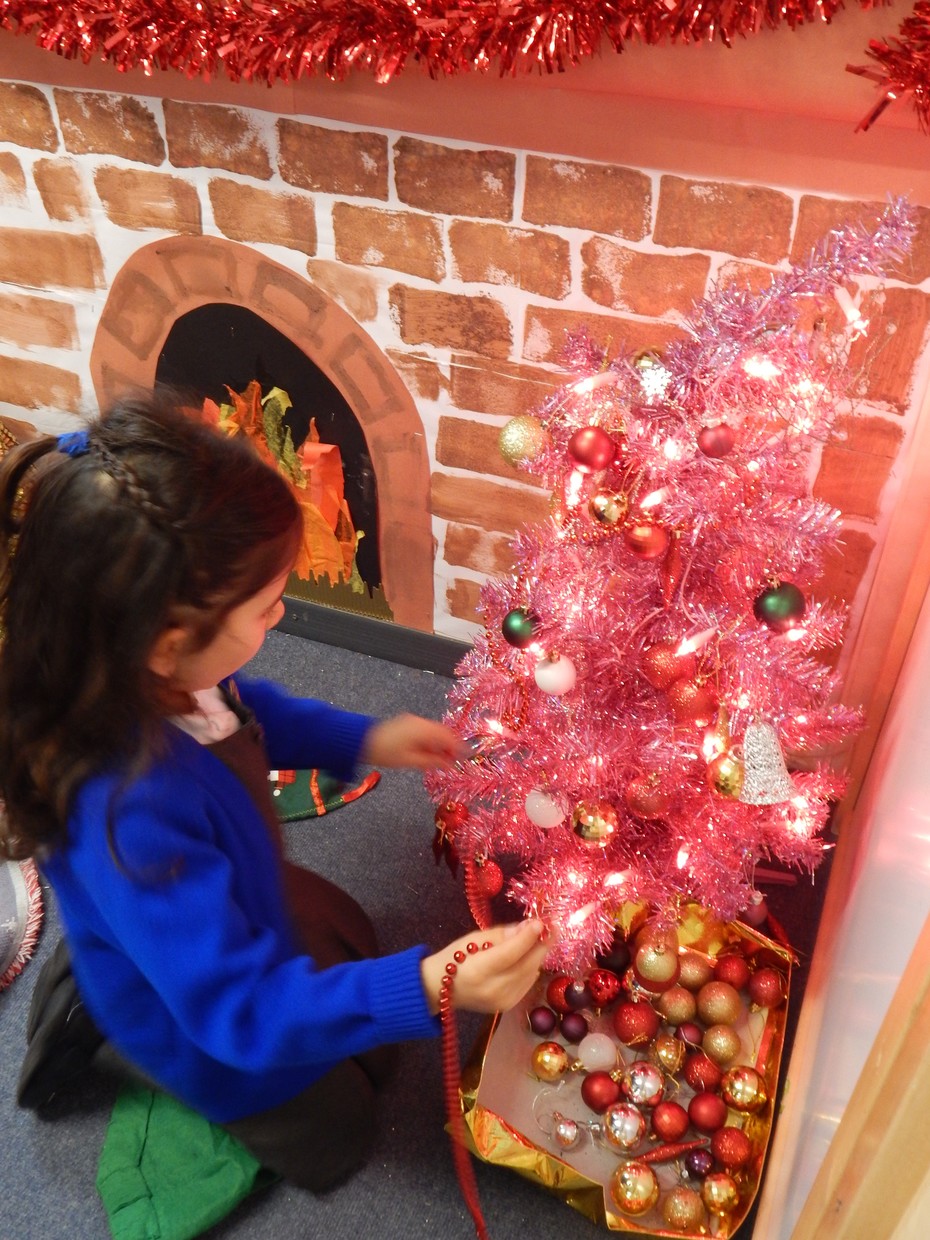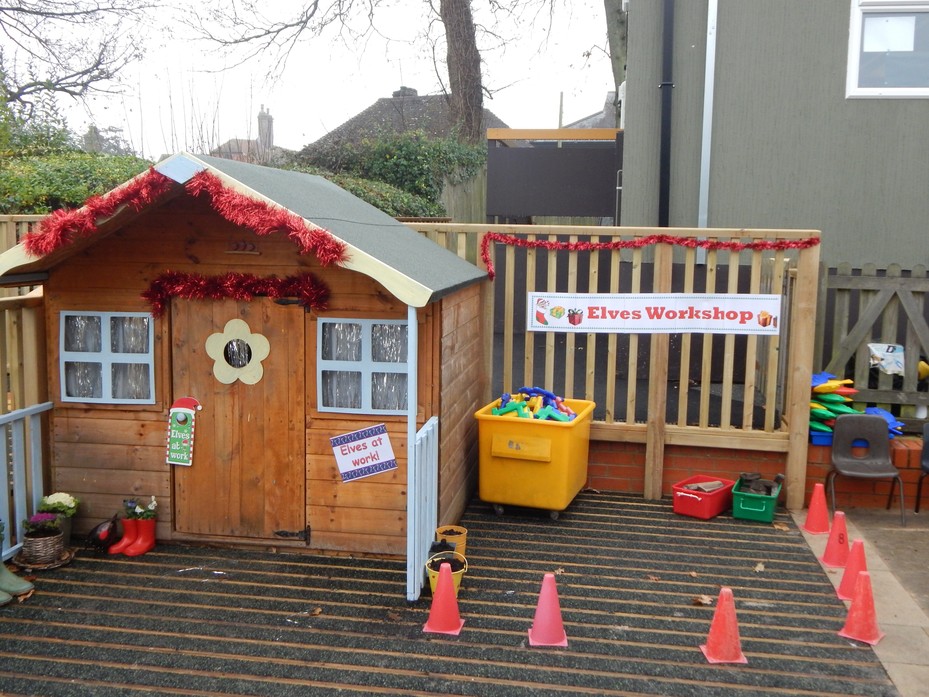 On Friday 9th December, we performed "Wiggly Nativity"! We really enjoyed learning the songs and we put on a great show!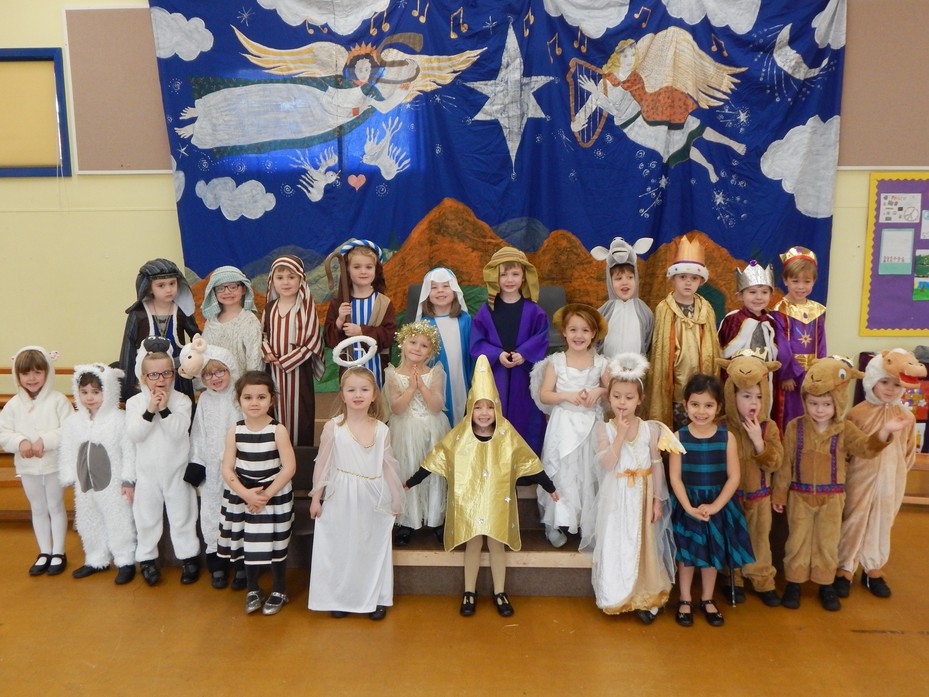 On Monday the 19th of December Robins' class took part in the Reindeer Run to raise money for Chestnut Tree House Children's hospice. We had lots of fun dressed in our antlers and noses chasing after Santa and we raised lots of money too! We'll see you in the New Year for more learning and fun!