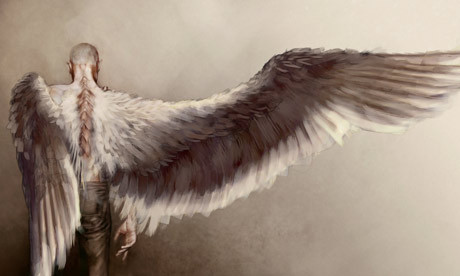 SKELLIG
David Almond
'They say that shoulder blades are where your wings were, when you were an angel....they say they're where your wings will grow again one day.'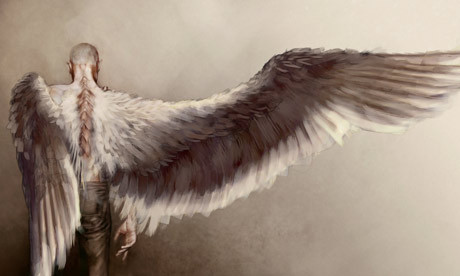 Falcons are currently reading 'Skellig', a hauntingly beautiful novel set in the north-east of England, chronicling the story of a young boy named Michael who discovers a strange creature amongst the cobwebs and insects in the garage. The children have responded excellently to the story and have also increased their knowledge of Chinese takeaways through their reading! If you visit us, please ask the children what '27 and 53' mean....
CREATION AND SCIENCE: CONFLICTING OR COMPLEMENTARY?
During the first term, Falcons are contemplating the question of whether the biblical view of creation and the scientific theory of evolution can exist simultaneously. Using our new RE resource, 'Understanding Christianity', the children are analysing and reflecting on the story of Creation as set out in Genesis. Alongside this, they are learning about Darwin and his controversial (at the time!) ideas about 'natural selection' and 'survival of the fittest'. So far, the children have been mature and reflective in their thoughts and are beginning to contemplate exactly what their own personal beliefs are.
Watch this space for some of the children's visualisations of their ideas!
Woodland Day
Falcons and Nightingales went to the woods together on Thursday this week. Pictures coming soon....