School Closure
From Friday 20th March Mayfield CE Primary will be closed to all but key workers children.
During the coming weeks we will endeavour to support your children's learning by providing you with activities to complete at home. We will be regularly updating our class pages so please continue to check back and keep up to date.
Here are some suggested activities to keep you going.
Please share your learning via Tapestry so that I can send you feedback!
In your home learning packs there will also be a maths booklet of activities and High Frequency word cards along with a guide on ways to learn them, if you need a second copy please follow the links below.
Activities will also be set on Purple Mash, logins have been sent home. If you need further support please contact the school office. On Purple Mash there is also a blog on which we can all communicate together, which will be a great way to share our ideas and support each other.
I will also be setting regular challenges on Tapestry to keep you all busy!
Challenge your imaginations and your motor skills by following the 30 day Lego Challenge! Please send us photos and videos of your amazing Lego challenges on Tapestry!
Some parents have requested a timetable similar to how we work within school. This is not essential, it is entirely at your own discretion when you teach the set tasks.
Phonics Play and Twinkl have some great resources and are currently offering them free of charge. Links are below:
Welcome to Reception at Mayfield Church of England Primary
In Reception we follow the Early Years Foundation Stage Curriculum. The curriculum is planned around our children's interests, each learning journey designed to inspire and excite our young learners! We work by observing and playing alongside the children to explore their ideas and interests. In this way our planning suits the needs of the individual children in our class.
Within our curriculum there are 7 areas. These are subdivided into the Prime and Specific, these are outlined below.
The children work through these in age bands, each child makes progress at their own rate and we support and extend them to reach their full potential, in this way the child is at the centre of all we do.
We also encourage children's Characteristics of Effective Learning. These are the key skills that children will develop to become confident and proactive learners.
At the end of the year children are assessed against 17 Early Learning Goals, one for each of the 17 curriculum areas.
The Early Learning Goals:
Here you can find links to phonic songs and games and maths games that you might want to explore at home!
We use Jolly Phonics songs to help us remember our phonics sounds:
Robins
Robins class is the youngest class in the school.
Our class teacher is Miss Hawkridge and our teaching assistant is Miss Smith.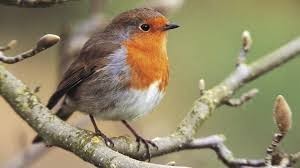 In Robins class we learn in a range of fun, hands on and creative ways! We're all individuals and all learn differently, we know it's good to be different!
Please look through our termly pages to see what we've been up to!
TERM 1 TERM 2 TERM 3 TERM 4 TERM 5 TERM 6
The Village Project.
The Village Project is about promoting good practice within The Early Years Foundation Stage. Mayfield Primary School Reception class work closely with Mayfield Pre-School to plan shared activities and opportunities to support all children, providing a solid foundation to their first years of learning. To find out more about the pre-school please click here.