Welcome to Term 4!
Our Topic for Term 4 is How do I grow?
We are looking at how we grow and what we need to be healthy and happy!
If you want some healthy eating and activity ideas at home you can click on the link below for the 'Change 4 Life' website which is full of great fun ideas!
This term we had Book Week! We asked the question "Can you judge a book by it's cover?"
We were lucky enough to have a visit from local storyteller Xanthe Gresham Knight, who told us some local folk tales and local author Nick Carter also came in to read us one of his books.
We all made our own story books in which we were the stars!
We celebrated World Book Day on Thursday 7th of March! Look at our fabulous costumes! Can you guess which books have inspired us?
Who's your favourite book character?
What's your favourite story?
This term we've also been celebrating Easter!
We decorated our own eggs for our class Easter tree.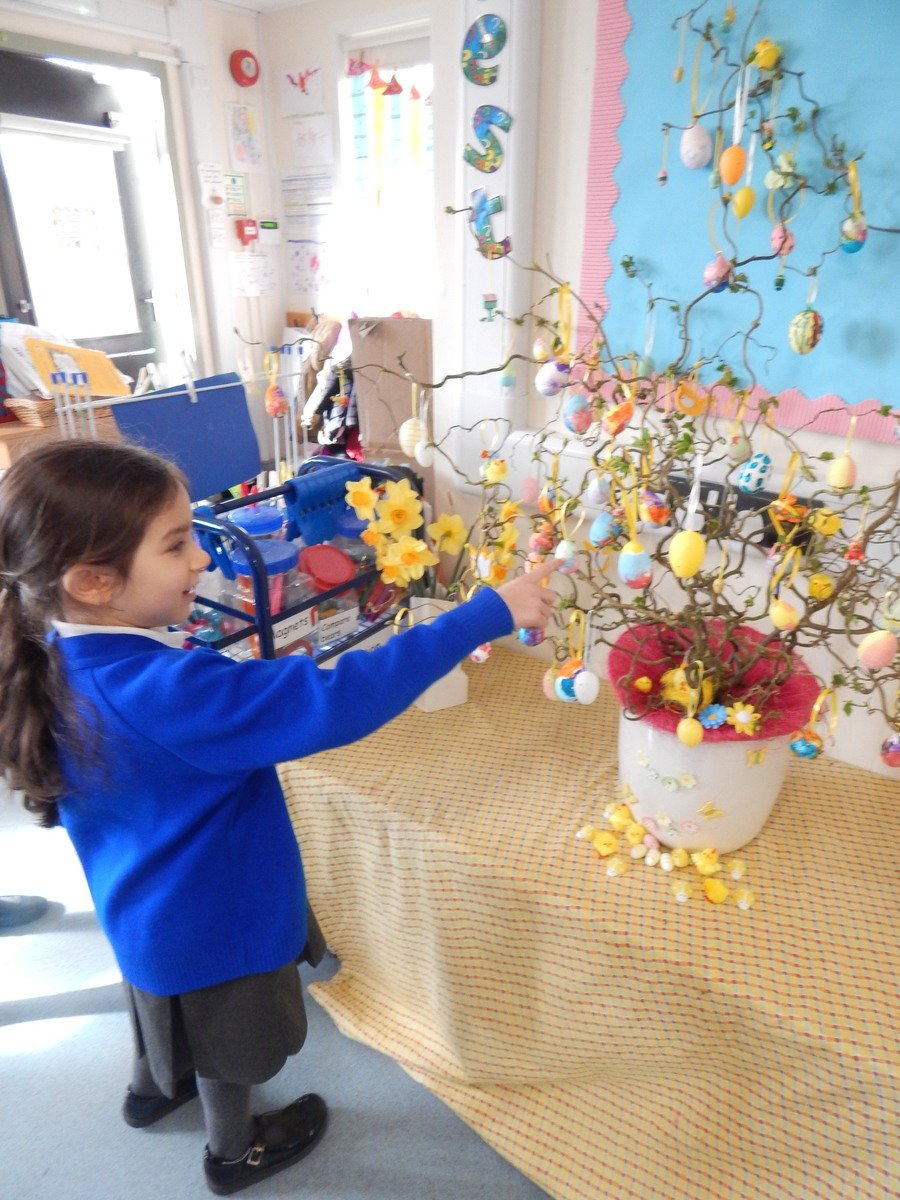 On Thursday 4th April we had an Easter Bonnet Parade! We all looked amazing in our creations!
On the last day of term we also had a big surprise! A visit from the Easter Bunny!
He left us a trail of eggs with clues inside to lead us to our prize! We each took it in turn to read the clues and had lots of fun searching around the whole school!