Sports at Mayfield
Sport is an important part of school life at Mayfield.
The children participate in many sporting events, including taking part in "Heathfield Cluster" tournaments.
As well as playing competitive matches, they also play a number of friendly matches against local schools.
High 5 Netball at Frant Primary School
On Tuesday 19th March 2019, 7 children from Mayfield took part in a friendly competition at Frant Primary school against 5 other teams.
All of the children worked really well together, even if they were all VERY nervous to begin with. The games proved to be tough, but they all showed a great amount of determination finishing off the tournament in 5th place.
A huge well dome to them all!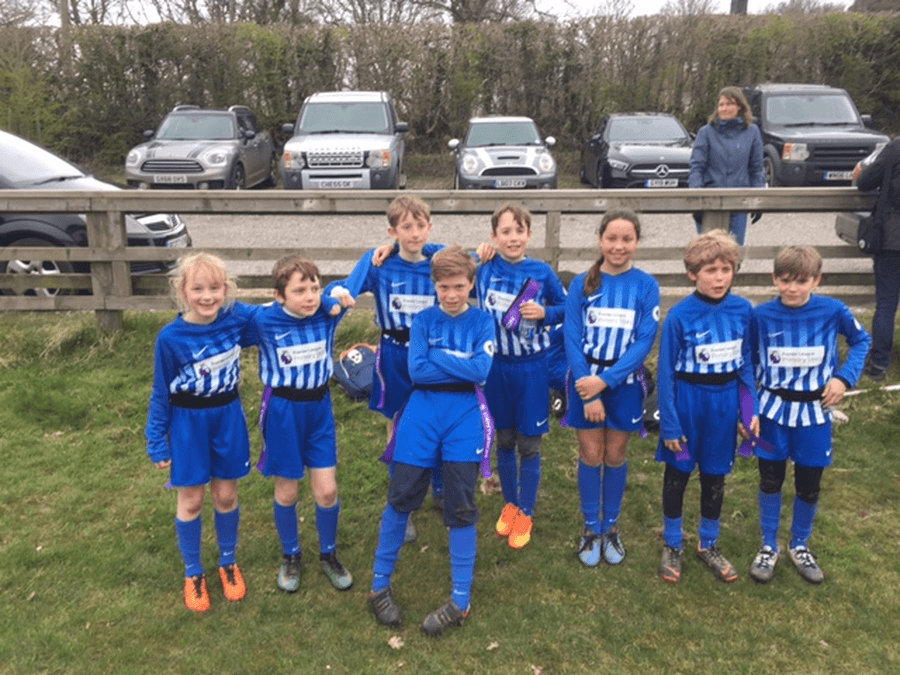 Tag Rugby Tournament
On Wednesday 20th March 2019, we took two teams to a Tag Rugby tournament at Heathfield and Waldron Rugby Club. Our A team was made up of a mixture of both boys and girls, we then entered a B team. This was classed as a friendly as it was just boys.
Both teams played incredibly well, showing great team work and perseverance throughout every match.
The B team was made up of mainly Year 4 boys playing against Years 5 and 6 from other schools, they managed to score lots of tries and showed great enthusiasm.
The A team won every match, expect for one and built up lots of points throughout the afternoon. This meant that they have qualified for the next round at Crowborough Rugby Club at the end of April.
Well done to all of those taking part, you should be very proud of yourselves!
Sports Crew
Our Sports Crew members this year are: Tilly, Brooke, Harrison, Harry, Jack & Danielle.
These children have taken part in some skills training with Mr Papper and work with a small group of children once a week to develop the skills of the children in Key Stage 1.
Their role includes:
Help organise school sports events.

Help run certain after school clubs.

Act as role models for other pupils.

Run a KS1 "fun-tastic" games lunchtime club.

Report on events, competitions and school sports clubs.